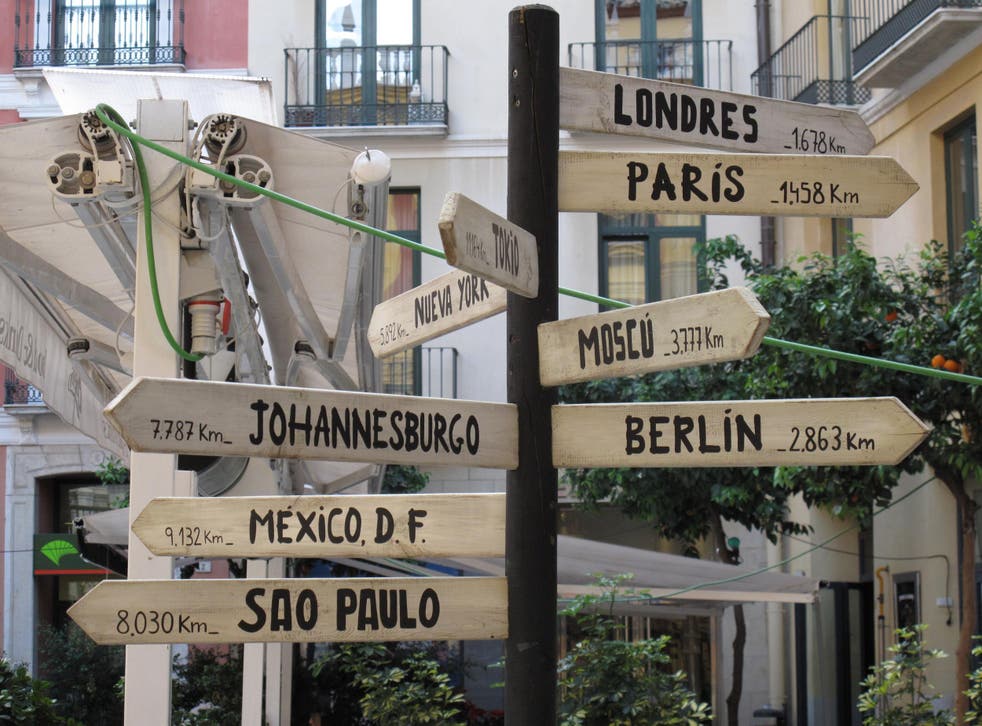 Ryanair: after worst week ever, airline slashes fares for the winter to win back passengers
Exclusive: France for a fiver, with Aberdeen-Faro, Birmingham-Corfu and Newcastle-Malaga for £9.99
Fly to France for under £5, and to much of the rest of Europe for less than £10: that is the offer from Ryanair as it seeks to get flight bookings back on track after the worst week in its history.
The budget airline, which is the biggest in Europe, is having to pay compensation to tens of thousands of passengers whose flights were abruptly cancelled because of a shortage of pilots.
As predicted by The Independent, Ryanair has launched an unprecedented fares war which threatens to unsettle its rivals.
The airline has put one million seats for October through to February on the market at £9.99 one way. But research by The Independent has found some fares are even lower. Seats on the service from Ryanair's main base, Stansted, to Lorient in Brittany and Grenoble in the Alps available for £4.99 for many flights in October. Seats from Stansted to Strasbourg, East Midlands to Dinard and Luton to Beziers are being sold at £7.99.
As is the case with all air fares sold in the UK, these include tax and airport charges.
For every passenger taking up the offer, Ryanair will have to pay £13 in Air Passenger Duty — though the airline will hope to make up the difference, and move into profit, selling ancillaries such as baggage and advance seat selection. It has a strict "yield passive, load-factor active" policy, which means the airline will cut fares to whatever level is necessary to entice passengers on board.
Fares under £10 are available even on mainstream, bread-and-butter routes such as Manchester to Frankfurt and Gatwick to Alicante, putting intense pressure on rival carriers.
While Ryanair has only one flight a day between Manchester and Frankfurt, compared with four on Lufthansa, the German airline is selling one-way fares for more than 10 times as much; the lowest found by The Independent is £118 one-way.
From Gatwick to Alicante on 1 November, Monarch is charging £35 while easyJet's cheapest flight is £37.99, compared with just £9.99 on Ryanair.
Even some of the airline's longer routes are priced at below £10, including Aberdeen to Faro, Belfast to Gdansk, Birmingham to Corfu, Manchester to Naples and Newcastle to Malaga.
Peak school holiday flights, however, are far more expensive. Flying from Bristol to Malta on 22 October, back a week later, currently costs £291 return.
Seven years ago, the Ryanair boss told The Independent that he was not interested in passengers' plaudits for the way that his airline had transformed aviation across Europe.
"We don't particularly want their appreciation," said Michael O'Leary. "We just want their bums on our seats."
Register for free to continue reading
Registration is a free and easy way to support our truly independent journalism
By registering, you will also enjoy limited access to Premium articles, exclusive newsletters, commenting, and virtual events with our leading journalists
Already have an account? sign in
Register for free to continue reading
Registration is a free and easy way to support our truly independent journalism
By registering, you will also enjoy limited access to Premium articles, exclusive newsletters, commenting, and virtual events with our leading journalists
Already have an account? sign in
Join our new commenting forum
Join thought-provoking conversations, follow other Independent readers and see their replies