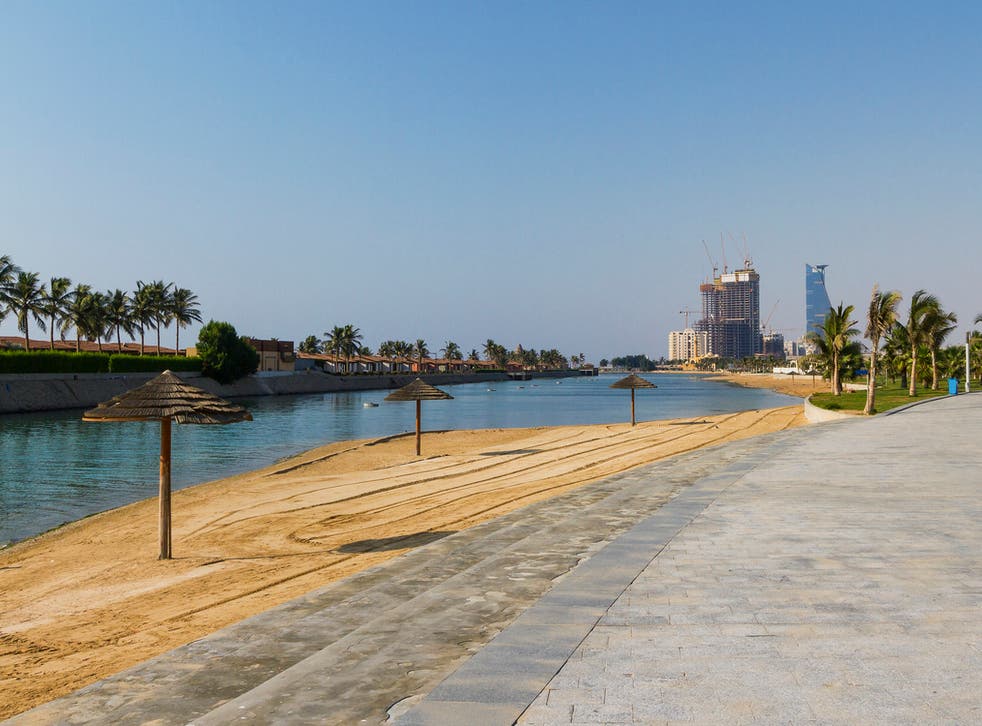 Saudi Arabia hopes to rival Dubai as holiday hotspot with new tourist visas
Visas have traditionally been expensive and tricky to obtain, but that could all be changing
Saudi Arabia could become easier to visit with the introduction of new tourist visas, reports Al Watan.
The Arabic newspaper's story (translated by Lonely Planet) suggested that initially the visas would be obtainable only for those travelling as part of a tour group with a government-licensed tour operator.
Currently Saudi Arabia issues two-week visas for those on business, pilgrimage or visiting resident family members – but they are pricey and difficult to get. A specific visa for tourists would open up the country to foreign visitors in a whole new way.
While the country receives plenty of visitors during the annual pilgrimage of Hajj, when around 3.7 million Muslims travel to Mecca over the course of a week, it currently attracts just 200,000 non-pilgrimage tourists a year; the government hopes to up this to 1.5 million by 2020.
Tourist visas would be part of a bigger push to build a profitable tourism sector in a country that has traditionally relied on oil for its bread and butter.
Plans are afoot to create a sprawling resort on Saudi's Red Sea coastline, covering 34,000 square km between the cities of Umluf and Alwajh. The development will include hotels, luxury apartments, air, sea and land transport links and, according to the Kingdom, will create 35,000 jobs, contributing £3 billion to the economy. Completion of the first phase is expected by 2022.
There has also been talk of Saudi Arabia relaxing some of its strict laws, which include the banning of alcohol consumption, in a bid to appeal to Western holidaymakers. An official statement said the new resort would be governed by laws "on par with international standards". More broadly, from June 2018 women will be allowed to drive and enter some sports stadiums, while Prince Mohammed has said the country will return "to what we were before – a country of moderate Islam that is open to all religions, traditions and people around the globe."
According to The Independent's travel Simon Calder, there's much more to see in Saudi than Britons might imagine: "It's far more than a swathe of empty desert, with highland scenery, a superb Red Sea coastline and heritage including Mada'in Saleh – like Petra in Jordan, but with hardly any tourists. The holiest Muslim shrine of Mecca, however, is likely to remain off limits to non-believers."
However, the Kingdom's laws and customs may still put people off visiting. "The absence of alcohol will deter some; it's not going to become another Dubai or Sharm el Sheikh in the near future," says Simon. "But attitudes to women (who are required to wear the abaya and meet all kinds of other obligations) and gay people will concern many potential visitors."
The Foreign and Commonwealth Office (FCO) advice currently reads: "Saudi Arabia is a Muslim country in which Islamic law is strictly enforced. You should respect local traditions, customs, laws and religions at all times and be aware of your actions to ensure that they do not offend."
It adds: "Homosexual acts and extra-marital sexual relations, including adultery, are illegal and can be subject to severe penalties.
"Penalties for the possession of, or trade in alcohol are severe. Both result in prison sentences."
Specifically, Saudi Arabia's legal system is very different to that of the UK. "Suspects can be held without charge and are not always allowed quick access to legal representation," says the FCO.
Join our new commenting forum
Join thought-provoking conversations, follow other Independent readers and see their replies