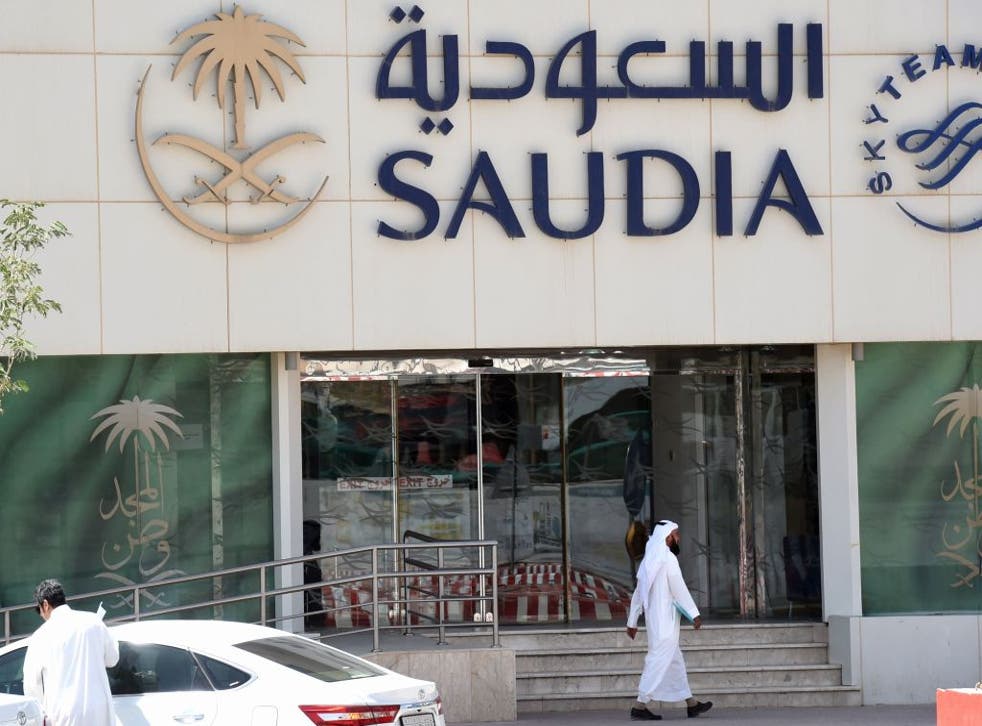 Saudia Airlines refuses to fly passengers who expose arms or legs
Women also banned from wearing clothes that are too tight or too thin
Saudia Airlines has issued a strict dress code for passengers and stated that it will refuse to fly people who deviate from it.
The airline is the national carrier of Saudi Arabia, a country which follows a conservative interpretation of Sunni Islam, Wahhabism.
On the passengers code of conduct section of their website Saudia asks that travellers are not "clothed in a manner that would cause discomfort or offence to other passengers. Women exposing legs or arms, or wearing too thin or too tight clothes and men wearing shorts exposing legs."
The airline already has rules for its customers which adhere to the laws of the Kingdom. Saudia flights are an alcohol free zone as it is illegal to import or consume alcohol in Saudia Arabia.
Saudia Arabia is one of the few Muslim majority countries that imposes a dress code by law. All women, foreign and local, must wear an abaya (a long loose garment that covers their clothes) in public places.
The dress code has started a debate online, with the hashtag #SaudiaAirlines trending. One man agreed with the new rules. He wrote: "I am not obliged to see such clothing in public spaces, great decision on the part of the airline."
Another man asked on twitter if the rules would apply to the air hostesses and a woman asked how an airline which is dictating how their customers dress will be able to encourage tourism at the same time.
One Saudia passenger posted an image of a male passenger travelling while wearing shorts, asking if the code would be enforced fairly.
Ali Al Ghamdi, the former Saudi head of tourism and health weighed in on the discussion, commenting that many airlines have dress codes. Speaking to Makkah newspaper he said that the requirements were not exclusive to Saudia Airlines but are issued by the International Air Transport Association (IATA) and applied in varying degrees by different carriers.
In March, two girls were prevented from boarding a United Airlines flight from Denver to Minneapolis as they were wearing leggings. United officials said that they were able to "refuse passengers who are not properly clothed."
Join our new commenting forum
Join thought-provoking conversations, follow other Independent readers and see their replies