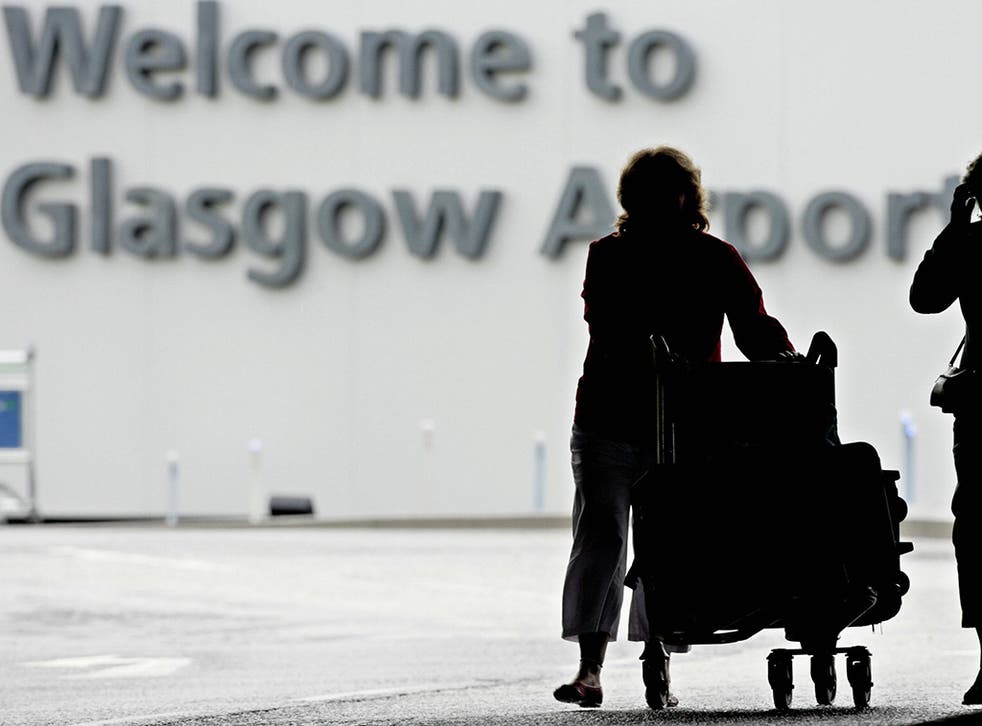 Scottish independence: Should Scotland have its own national airline?
Europe's airline bosses don't think so. Ryanair's chief marketing officer said "We're quite happy to re-brand some of the aircraft 'McRyanair'"
Simon Calder
Tuesday 16 September 2014 17:13 Comments
An independent Scotland should not start a national airline, aviation bosses have warned.
Europe's biggest airline, by passenger numbers, is Ryanair - based in a small nation on the north-west fringes of the continent. But senior aviation figures have slammed the notion that Scotland could start up a base for a carrier to rival the Irish firm. And Ryanair itself is claiming already to be Scotland's national airline.
A decade ago, British Airways had a busy network of flights to and from Scotland. But it has scrapped flights from Edinburgh, Glasgow and Aberdeen that do not begin or end in London - apart from a solitary summer-only late-night route from the Scottish capital to Ibiza. The former BA subsidiary, Caledonian Airways, no longer exists.
The closest the country now has to a national carrier is Loganair, but this small airline mainly connects the Highlands and islands.
The Independent asked a number of airline executives whether they would advise a newly independent Scottish government to establish a national carrier. Ireland, with a smaller area and population, has a flourishing aviation business.
Christoph Mueller, chief executive of Aer Lingus, said simply: "Don't do it".
Kenny Jacobs, chief marketing officer of Ryanair, said: "With four times daily from Edinburgh and Glasgow from October 26 to London, Ryanair is probably the national airline of Scotland already."
"We're quite happy to re-brand some of the aircraft 'McRyanair'," he added.
The aviation consultant, John Strickland, warned that while Scots might emotionally want their own airline, financially it could prove disastrous given the existing competition: "easyJet and Ryanair put a lot of activity into Scotland, and they are best in class."
A spokesman for easyJet, said: "If Scotland were to vote for independence there are many issues which would need to be addressed, some of which could affect aviation. However and whenever they are ultimately resolved easyJet plans to continue to base aircraft in Scotland and to operate the largest network to and from Scotland."
A spokeswoman for British Airways said: "We see no value in speculating on the result of the referendum."
Flybe, which has an extensive network to and from Scotland, also declined to comment.
Scottish independence: What will happen to key British institutions?

Show all 7
One positive voice was Bjorn Kjos, chief executive of Norwegian. He offered to start a separate Scottish airline as a subsidiary - and said that the shared Viking heritage would work well: "Half of Scotland is of Norwegian blood. We can always create a Scottish airline, no problem."
Mr Jacobs of Ryanair said Scotland could soon cut Air Passenger Duty, currently £13 for domestic and European routes from UK airports, whatever the result of the referendum: "Either way Scotland will get more control of their own taxation. If they're smart both sides will cut Air Passenger Duty and bring more tourists to Scotland."
Mr Mueller of Aer Lingus said he feared that trade and tourism within the British Isles could be harmed if there is a "Yes" vote in the independence referendum: "A break-up is on our risk register. We see a lot of people all over the place starting to think about the consequences, which they should have started three years ago. We're one of them."
Register for free to continue reading
Registration is a free and easy way to support our truly independent journalism
By registering, you will also enjoy limited access to Premium articles, exclusive newsletters, commenting, and virtual events with our leading journalists
Already have an account? sign in
Join our new commenting forum
Join thought-provoking conversations, follow other Independent readers and see their replies