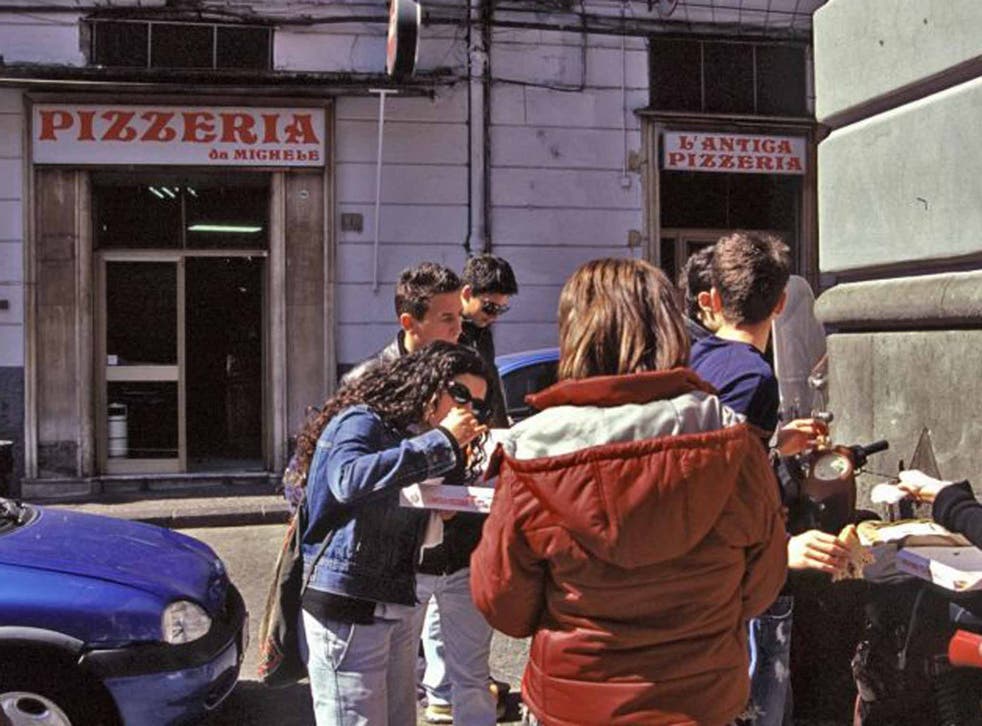 In search of the perfect pizza margherita
What makes the ideal pizza?
One evening, in a taxi in Naples, I got talking to the driver about the city's most famous export. "Would you like to try the best pizza in Naples?" he asked. "Si" was the obvious reply.
This year, the margherita pizza celebrates its 125th birthday. One of the world's favourite foods was reputedly invented at a pizzeria nowadays known as Brandi (00 39 081 416 928; brandi.it) at Salita Sant Anna Di Palazzo 1-2 in the city's Chiaia neighbourhood. In 1889, its pizzaiolo, Raffaele Esposito, and his wife, Maria Giovanna Brandi, were summoned to the nearby Capodimonte palace and asked to invent a pizza for the then-queen, Margherita. The result is copied from Nantwich to Nagoya, but for the ultimate taste test you need to go to Naples.
Moments later, we were deposited outside Da Michele (00 39 081 553 9204; damichele.net) on via Cesare Sersale not far from the Piazza Garibaldi train station. I didn't have the heart to tell him I had been there before; instead we tipped him generously and gladly joined the queue.
Anyone who has done their homework will tell you that Da Michele is, for many, the Holy Grail on the authentic Neapolitan pizza trail. It serves two classic types – the margherita with cheese or the marinara, without – and uses only fior di latte cheese made from cow's milk rather than buffalo milk. A generously sized pizza costs €4.50 or €5 if you order the doppia with an extra helping of cheese. Some order two at a time.
In the Eighties, the master pizzaioli of Naples created the Associazione Verace Pizza Napoletana (pizzanapoletana.org) to protect and uphold their noble traditions.
A true margherita has several basic elements; dough made from 00 flour, sea salt, yeast and water, topped with extra virgin olive oil, buffalo mozzarella or fior di latte and tomatoes preferably from Campania or a high-quality tinned variety such as San Marzano or pomodorino del piennolo. The result needs to be a soft base set off by the sweet acidity of the tomato sauce and pools of melted cheese, cooked in a wood-fired oven at 430C.
The tangled streets of Naples are, of course, home to countless pizzerias, and there are other noteworthy bastions of authenticity among them. Both Di Matteo (00 39 081 455 262; pizzeriadimatteo.com) at Via Tribunali 94 and Gino Sorbillo at No 32, near the corner of Via Nilo (00 39 081 446 643; sorbillo.it), are no frills affairs true to their origins.
Back home, Giorgio Locatelli's Pizza Locadeli will open in London for just three weeks from 8 September. Whether a London cab driver will know about it is anyone's guess.
Join our new commenting forum
Join thought-provoking conversations, follow other Independent readers and see their replies