Sun, sea ... and psychiatric evaluations. Travel deal proves there's no such thing as a free holiday

Show all 3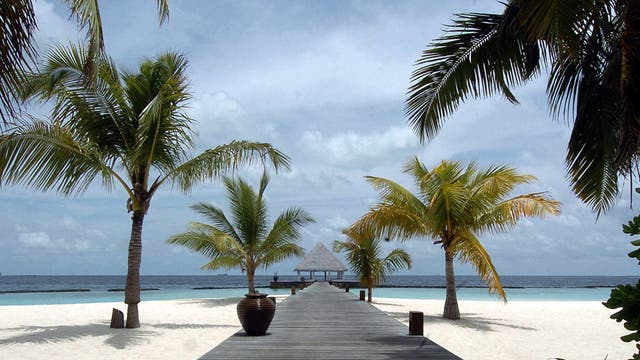 Sun, sea ... and psychiatric evaluations. Travel deal proves there's no such thing as a free holiday
A leading travel firm is seeking volunteers to find out if a change really is as good as a rest
A leading tour operator is seeking six volunteers to help understand the physical and emotional changes brought about by a holiday. Kuoni Travel is offering free exotic trips to three couples prepared to undergo physiological and psychological tests before, during and after their journeys.
The travel firm is working with the healthcare charity, Nuffield Health, to measure the impact of a holiday on the mind and body. Researchers will assess stress levels, blood pressure and mood before and after a trip, and compare measurements with day-to-day living.
Derek Jones, managing director of Kuoni, said: "The Holiday Health Experiment will tap into medical science to understand the mental and physiological changes we go through when away from the stresses of everyday life".
Volunteers must be 21 or over and free to travel at any time during July, August or September with a partner, friend or relative. The first stage involves an online survey about personal health and attitudes to holidays. A shortlist will be interviewed and the three couples selected.
The assessment process will be conducted by staff at Kuoni's HQ in Dorking, Surrey, but the winners can look forward to somewhere more alluring. They will be assigned to one of three types of holiday: an Indian Ocean beach trip, a research expedition in sub-Saharan Africa or an Asian cultural experience. The holiday will last two weeks, during which participants are required to administer their own physiological measurements, with "user-friendly" instruments. They must also keep a daily "mood diary", record the quality of their sleep, and detail the amount of tea, coffee and alcohol they consume.
Before and after the journey, the couples will undergo a battery of tests, including saliva analysis to measure stress and ECG monitoring. A Harley Street psychotherapist, Christine Webber, will conduct 90-minute interviews with each participant before and after the trip. "I want to find out if you can bottle what you get on holiday and take it into everyday life," she said. "I see huge numbers of people who know intellectually they need to take a holiday, but meanwhile they are getting stressed. I want to find out if, when people realise how much better they feel not working, they reassess what they're doing with their minds and their bodies."
Half a dozen less fortunate individuals will be asked to remain in the UK as controls, undergoing the same mental and physical tests while continuing their daily drudge. The results are expected to be published in late autumn.
Chris Jones, professional head of physiology at Nuffield Health, said: "We all intuitively know that a holiday can help us recharge our batteries. This will give us an interesting insight into how different types of holidays may impact on a person's general health and wellbeing. Looking physiologically, I would expect to see an increase in the rate of recovery from stress." There are no preconceptions about the successful candidates, all of whom will receive a comprehensive health check, he said.
A leading travel health specialist, Dr Jane Wilson Howarth, questioned the value of the exercise: "It's a small survey, and susceptible to all kinds of outside influences. Each of the three destinations carries a significant risk of gastroenteritis, and there will be annoying insect bites to cope with, too. I hope these lucky six will be properly protected."
Join our new commenting forum
Join thought-provoking conversations, follow other Independent readers and see their replies