The Independent's journalism is supported by our readers. When you purchase through links on our site, we may earn commission.
Take an incredible journey through Hang Son Doong, the world's largest cave
'The best shots have people in them, giving the scale of the place'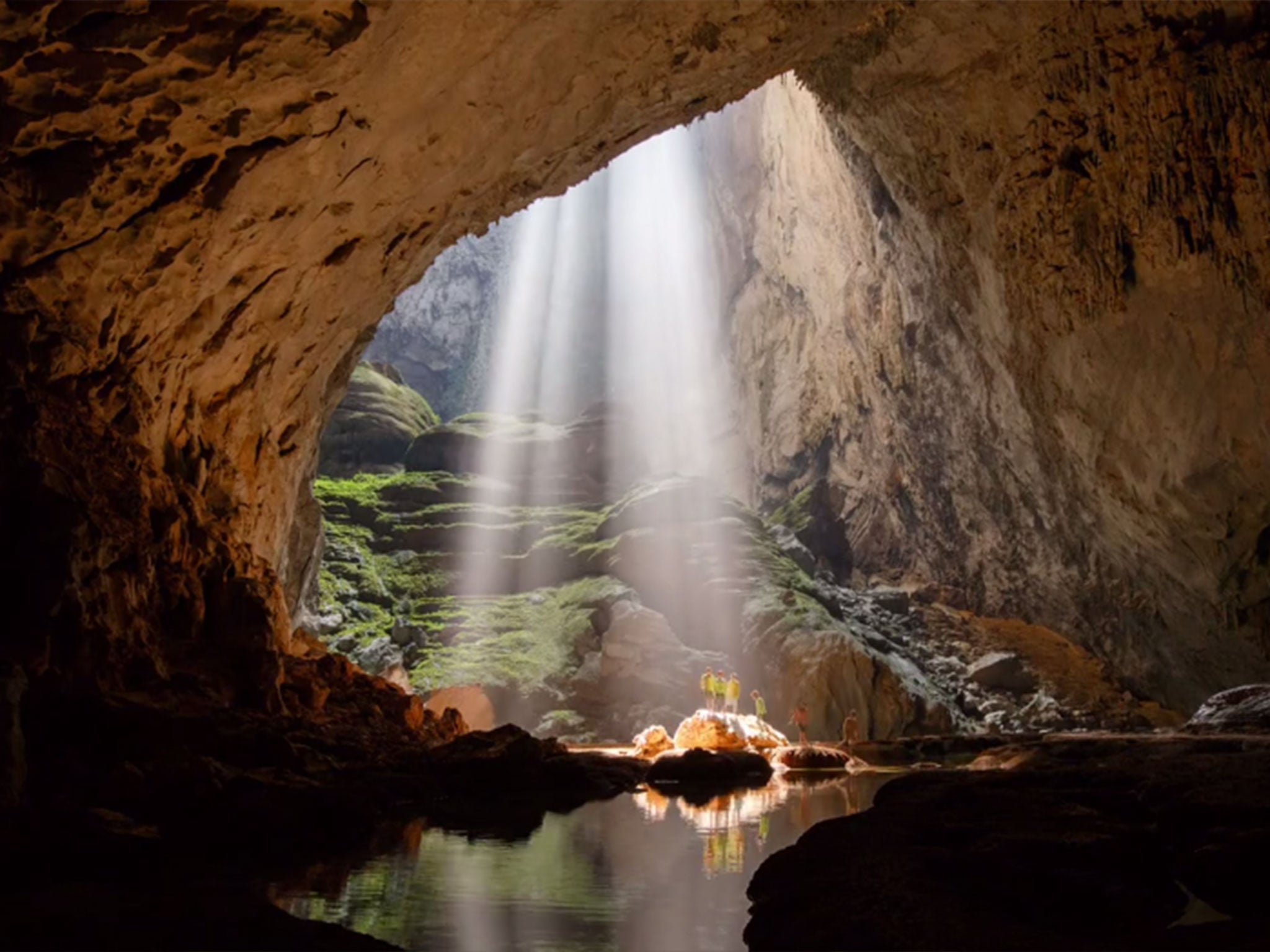 An American photographer has edited down some three hours of footage into a stunning six-minute video showcasing the beauty and breath-taking views of the world's largest cave.
Ryan Deboodt, a photographer who specialises in cave, landscape and adventure photography, told The Independent that he first came across Hang Son Doong in an article in National Geographic soon after it was first explored.
While the cave formation was shaped millions of years ago it was only discovered in the early 1990s. It is the largest known cave in the world and is located in Vietnam near to the border with Laos.
Deboodt, who first visited the cave in August 2013, filmed the area around the cave and at two openings on his third visit to the cave. The cave's largest chamber is over three miles long, 660ft high and 490ft wide.
"The first two times were just for photography," he told The Independent via email. "After going to Hang Son Doong twice, I wanted to capture some new perspectives of the cave, especially of the jungles growing in the two dolines."
Deboodt, who is also a climber, said the hardest shots appear near the end of the film (full version below).
Join our commenting forum
Join thought-provoking conversations, follow other Independent readers and see their replies