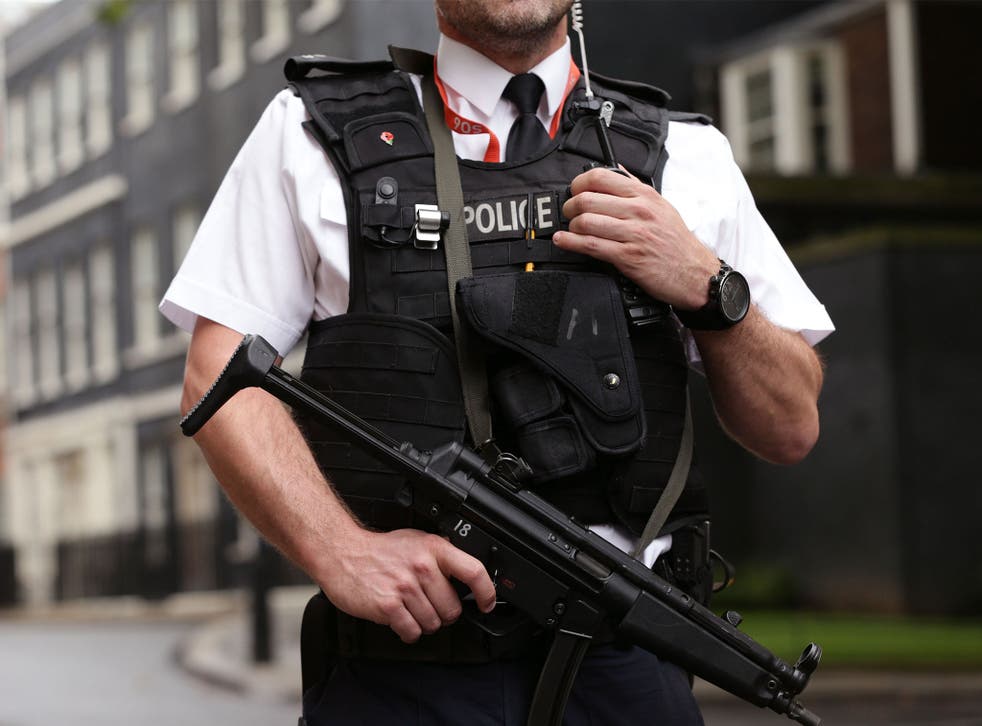 Terror in Europe: US State Department warns American citizens of 'heightened risk' during festive season
'Terrorists persist in employing a variety of tactics, including firearms, explosives and using vehicles as ramming devices'
On the day that a late-summer slump in tourism from North America to Britain was revealed, the US government warned American travellers of the risk of terror attacks anywhere in Europe as the festive season gets under way.
"The Department of State alerts US citizens to the heightened risk of terrorist attacks throughout Europe, particularly during the holiday season," the travel alert reads.
"Recent, widely-reported incidents in France, Russia, Sweden, the United Kingdom, Spain, and Finland demonstrate that the Islamic State of Iraq and ash-Sham (Isis or Da'esh), al Qaeda, and their affiliates have the ability to plan and execute terrorist attacks in Europe.
"Last year, mass casualty attacks occurred at a Christmas market in Berlin, Germany in December and a nightclub in Istanbul, Turkey on New Year's Eve. Terrorist sympathizers or self-radicalized extremists may conduct attacks with little or no warning."
Americans are urged to "exercise additional vigilance" in tourist locations, transportation hubs, markets, shopping malls, hotels, clubs, restaurants, places of worship and other "soft targets".
"Terrorists persist in employing a variety of tactics, including firearms, explosives, using vehicles as ramming devices, and sharp-edged weapons that are difficult to detect prior to an attack."
The Australian government warns its citizens visiting the UK: "There is a heightened threat of terrorist attack in the UK. There are two key sources of this threat:(i) groups and individuals motivated by the current conflict in Iraq and Syria ('international terrorism') and (ii) groups and individuals motivated by the status of Northern Ireland."
Canadian visitors to Britain are warned by the government in Ottawa: "Exercise a high degree of caution at all times, monitor local media and follow the instructions of local authorities." Canadians are told to expect delays at UK airports "due to stringent security screening measures".
World news in pictures

Show all 50
The number of visitors from the US and Canada to the UK fell by 8 per cent in August compared with the same month a year earlier. However, June and July 2017 were the best-ever months in tourist numbers from North America.
Thanks to a surge in visitors from the European Union, VisitBritain said August 2017 was the highest month ever for overseas visitor spending in the UK. Overseas visitors spent £2.8 billion in the busiest month of the year, up 3 per cent on the August 2016 — a rate of over £1,000 per second.
The tourism minister, John Glen, said: "These record-breaking figures for August reaffirm the UK's position as a global go-to destination and show the continued strength of the sector."
Register for free to continue reading
Registration is a free and easy way to support our truly independent journalism
By registering, you will also enjoy limited access to Premium articles, exclusive newsletters, commenting, and virtual events with our leading journalists
Already have an account? sign in
Register for free to continue reading
Registration is a free and easy way to support our truly independent journalism
By registering, you will also enjoy limited access to Premium articles, exclusive newsletters, commenting, and virtual events with our leading journalists
Already have an account? sign in
Join our new commenting forum
Join thought-provoking conversations, follow other Independent readers and see their replies