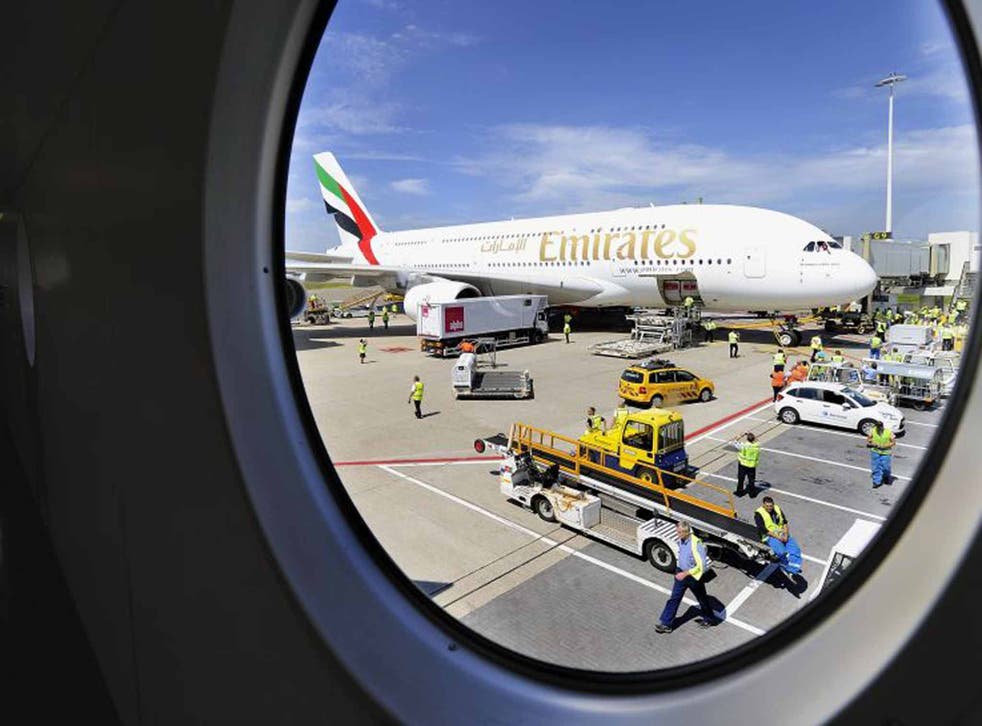 The future of aviation and the business model of short-haul flying
How do you find out what plans airlines have for the future? You can look at the aircraft order books, which reveal the awesome ambition of Emirates. Within five years, Dubai will be the home of around 400 aircraft – about one-third of them giant Airbus A380s. This week, Emirates started flying the highest-capacity plane in the world, one of these Superjumbo jets fitted with 615 seats, to and from Copenhagen.
Alternatively you can ask an airline boss: moving from Dubai to Dublin, Ryanair chief executive Michael O'Leary told me this week that by 2024 his airline will be flying 180 million people a year – probably making it the biggest airline in the world by passenger numbers.
But for a different perspective you can listen in to what the airlines are saying to prospective investors. Here you are: tap bit.ly/BAffle into an internet browser and it will transfer you to the fifth IAG Capital Markets Day. Whoopee. If you have better things to do, don't listen to the full five hours – I have, so you don't need to. These are the best bits.
"There's some very nice freshly baked waffles," promised the compere as he announced a break in proceedings. The prospect of a gathering aimed at persuading investors to inject cash into an airline consortium might not set your pulse racing. But instead of hours of waffle, the event revealed much about how you and I will fly in the future on British Airways and its partners: for most of us, packed more tightly on planes that are far from freshly baked.
These events tell you far more than the everyday announcements made by airlines, because the audience is so different. It is not made up of potential passengers, but analysts assessing how good an investment the company is. And they demand deeper answers than can be found in the average press release.
The cast comprised Willie Walsh, chief exec of the International Consolidated Aviation Group (no, I don't know why it's IAG, not ICAG), and the bosses of the constituent airlines: Aer Lingus, Iberia, Vueling and BA.
His British Airways colleague, Keith Williams, said the long-haul backbone of the airline will rely on a key source of that cash: flying some of its planes for 30 years. As far as I can tell, that is longer than any other premier-league airline plans to do.
BA's oldest Boeing 777, the snappily named G-ZZZC has just celebrated its 20th birthday – in the same month as the airline picked up a pair of brand new 787-9 aircraft. They will be sharing a home for another decade, because the airline believes it is better business to keep old planes flying than to opt for a newer fleet. And also to fly planes fuller – with "densification" the name of the game. Yes, it simply means squeezing more seats in to the same size plane.
Expletive undeleted
Mr Walsh's engaging presentation style included some phrases that you are unlikely to read in any of the airlines' inflight magazines. While warming up the money people who will decide how much cash to pump into his firm, he said, roughly, we'll make it worth your while. But what he said exactly was: "We're here to show you the f***ing money today."
Don't mention the ...
About £1bn of ordinary money has been spent by Mr Walsh to buy Aer Lingus. The chief executive of the Irish flag carrier, Stephen Kavanagh, explained succinctly how the business model of short-haul flying works. "It's all about retail," he insists. A surprising response, since from a passenger perspective it's all about being flown safely and punctually at a reasonable fare.
The Capital Markets Day, on the other hand, seemed to be all about not naming Ryanair. As with Voldemort in the Harry Potter books, the IAG team managed to get through the whole five hours without mentioning the giant airline. (I did once, but I think I got away with it.)
Join our new commenting forum
Join thought-provoking conversations, follow other Independent readers and see their replies