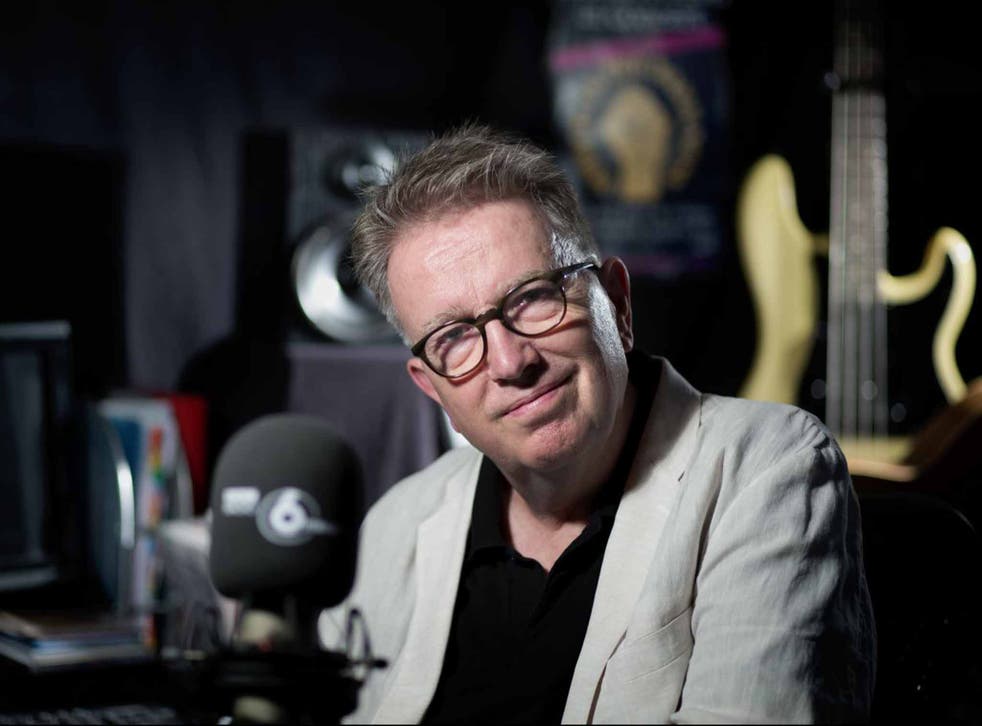 Tom Robinson: Belgium, Berlin, and his life in travel
'I rolled up to Checkpoint Charlie in a Mercedes'
We used to watch the fishing boats in Cromer.
When I was a child we lived in Saffron Walden in Essex, so Norfolk was an easy drive in the family car. We stayed at a traditional seaside hotel, the Red Lion. Cromer crabs are the big thing there, so we used to go to watch the fishing boats. In later years I went to see George Melly play in the theatre at the end of the pier. It's astonishingly unchanged.
Is it pretentious to say Kyoto is my favourite city?
It's a place I went to when touring and instantly fell in love with it. You've got little alleyways with bamboo buildings in them and stuff being sold in markets and on streets in a way that hasn't changed for a thousand years. And at the same time you've got incredibly hi-tech stuff on street corners. I ended up having a Japanese boyfriend, who set me up with my future wife.
When you've swum in Venice Lido everything else pales.
It's a bit of a cliché but my wife had always wanted to go to Venice and we'd never got around to it. When she turned 50 I had to make good on my promise and we went. And it was astonishing. She's a very keen outdoor swimmer and we were going all the way out to the Lido and she was swimming in the sea. She swims every day at Tooting Bec Lido in South London but it's definitely not the same.
I fled to Germany in the Eighties.
I ended up living in Hamburg on a friend's floor and learned German there. I worked with an East German band in Berlin on the far side of the wall where the tax authorities couldn't get me at all. It was a baptism of fire – because people only spoke German or Russian there. We toured with a Soviet accordion player who didn't speak English or any German. He would tell jokes in Russian which our Bulgarian bass player would then translate into German so I, the Englishman, could understand them.
I smuggled dope across the East German border.
I smoked quite a lot of dope and I would smuggle a tiny piece across each time I went over the border. In the end, I decided to take a really big piece across and stash it so I didn't have to run the risk of doing it each time. Unfortunately, the whole thing went horribly wrong.
On the day of the big smuggle there weren't any small cars available so they gave me an enormous Mercedes for the same price and I rolled up to Checkpoint Charlie. They saw this flash git in a Mercedes and they thought "right, we'll take him apart". So, I put in an emergency call to God – in whom I didn't really believe. Five minutes later they came back and sent me on my way. I'd put this lump of hash, the size of an iPhone, in the ashtray and it was a new model where the ashtray folded up into the dashboard so they didn't know about it. They'd taken the wheels off, the carpet up, but they hadn't found anything.
I have a piece of the Berlin wall.
After it came down they were selling little bits as souvenirs and I had to have a piece.
Belgium gets a bad press.
The people who slag off Belgium are the people who just pass through on their way somewhere else. The Flemish culture is just amazing and the nightlife is great. They've got more five-star Michelin restaurants per capita than they do in France, so the food's amazing. The range of beer is amazing, and the architecture is fantastic. I'm looking forward to going back later this month.
If you want to spend time away from your smartphone, go to Bore Place.
It's an old Jacobean manor house in the Commonwork community in Kent, an organic 500 acre farm in the middle of nowhere. It's incredibly beautiful and has no mobile phone signal.
Songwriter and broadcaster Tom Robinson's new album 'Only The Now' is out now. He tours the UK until 12 November (tomrobinson.com).
Join our new commenting forum
Join thought-provoking conversations, follow other Independent readers and see their replies