The Independent's journalism is supported by our readers. When you purchase through links on our site, we may earn commission.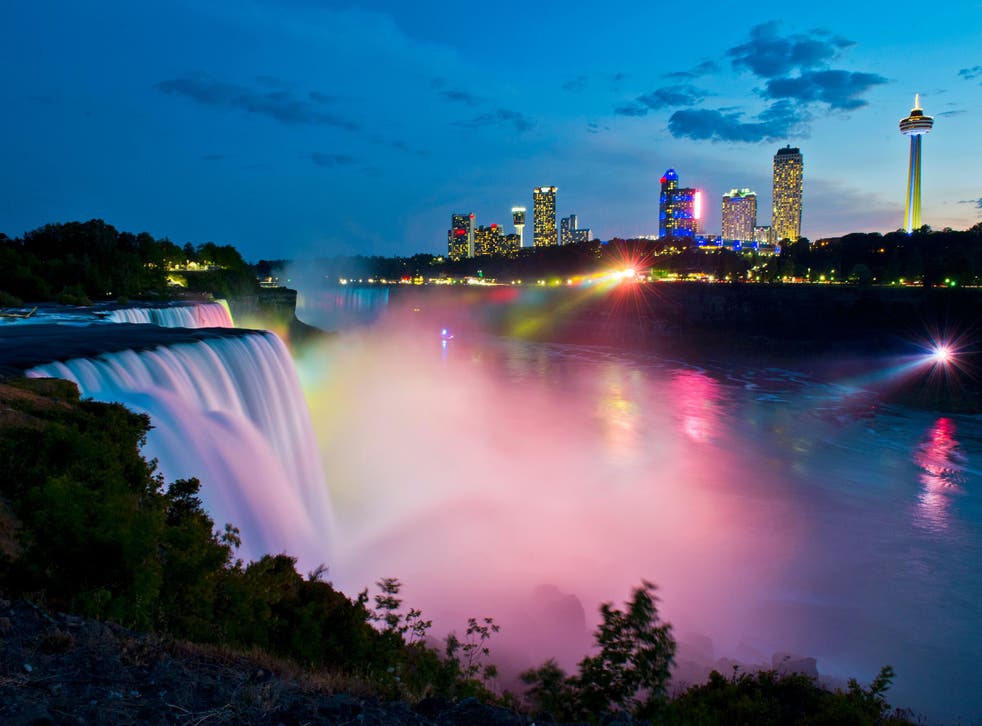 Seven global attractions ruined by tourism: From tobogganing at the Great Wall of China to playing golf at Pyramids of Giza
As Pisa announces plans for a huge ferris wheel, here are seven other tourist sites that were ruined by tourism
It's been standing haphazardly for more than 800 years but the Leaning Tower of Pisa has a new rival on its way: a 56m ferris wheel that will dominate the townscape in its bid to give visitors a view of the tower and the Mediterranean at the same time. Preservationists are up in arms at the city's plans: although Pisa generally struggles to attract tourists for more than half a day (enough time to see the tower, the baptistery and the cathedral), building something that will make an indelible mark on the landscape may end up not being the right idea.
As Pisa begins its battle, the authorities might want to have a look at what happened in these seven other places which pandered to tourists and in doing so, spoiled the sights themselves.
Great Wall of China: toboggan run
You already knew that the Great Wall is not the great experience you might have imagined, once you have to share it with thousands of other daytrippers from Beijing. One thing that makes it greater (or less great, depending where you stand on heritage preservation) is the giant metal slide which you can toboggan down to exit from the wall at Mutianyu, which Michelle Obama used during her 2014 trip. Even better, you can get a chairlift up to the wall. Who said tourism wasn't innovative?
Pyramids of Giza: golf course
For culture-loving golfers, this is as good as holidays get: a golfing break in the shadow of the pyramids of Giza. For everyone else, the green slopes right behind the Great Pyramid – whether that's the Oberoi (closest) or the Hilton (further away, but a bigger course) – may feel a little less atmospheric.
Venice: cruise ship views
Overcrowding, litter, expulsion of locals – the crimes tourists have committed against Venice are myriad. But no 50-strong group of selfie stick-wielding tourists can be quite as grotesque the cruise ships docking in the middle of La Serenissima to disgorge their won't-spend-a-penny clientele. Giant ships pass alongside the city to dock at the cruise terminal, but stay around the Arsenale on the iconic Riva degli Schiavoni and you might wake up to find your perfect view of the lagoon has been replaced by a close encounter with a billionaire's yacht or smaller ship.
Lijiang: Epcot-style reconstruction
Such a fine example of Han Dynasty architecture that after a 1996 earthquake they not only rebuilt many fallen buildings but also demolished others and rebuilt to Epcot standard, as the pearl of Yunnan province, Lijiang not only charges tourists 80RMB (£9) to enter its old town, but also spoils them with wall-to-wall souvenir shops. Don't worry if you don't buy that "yak" yoghurt or "handmade" shawl on your first stop; you'll see its twin the next place you set foot in.
Stonehenge: heavy traffic
There's nothing like a trip to Stonehenge to soak up the peace of Salisbury Plain and understand why this place was sacred to the druids. You'll probably need earplugs to do that, though, because the "gateway to the Southwest" A303 road runs right alongside the site, and on weekends and throughout summer, it's clogged solid with holidaymakers chugging down to Cornwall. Plans to reroute the road are ongoing; the latest idea is to build a 1.7 mile tunnel, though it's been vociferously opposed by archaeologists.
Niagara Falls: casinos and a wax museum
For once, it's not America to blame for mass consumerism. In fact, the US side of Niagara Falls is a pristine state park where the river races beneath and alongside you, where you can sally down to the Cave of the Winds to soak in the atmosphere, and where the only sound is from 160,000 cubic metres of water rushing past per second. Unfortunately, being in the park means looking at the Canadian side, a veritable excrescence of casinos, tacky shops, and what must surely be one of the world's worst wax museums. Rarely was nature treated so badly.
Lascaux: total destruction
An example of what can happen if tourists aren't controlled before they do damage, the prehistoric cave of Lascaux with its paleolithic paintings only lasted 23 years after its discovery in 1940, before it was closed due to mould on the paintings caused by the air conditioning system. Lascaux now has a full-scale replica of the site, "Lascaux IV", which opened last year as an extension to the existing "Lascaux II". But as tourists pour into the facsimile, the black mould has caused irreparable damage in the original.
Register for free to continue reading
Registration is a free and easy way to support our truly independent journalism
By registering, you will also enjoy limited access to Premium articles, exclusive newsletters, commenting, and virtual events with our leading journalists
Already have an account? sign in
Register for free to continue reading
Registration is a free and easy way to support our truly independent journalism
By registering, you will also enjoy limited access to Premium articles, exclusive newsletters, commenting, and virtual events with our leading journalists
Already have an account? sign in
Join our new commenting forum
Join thought-provoking conversations, follow other Independent readers and see their replies