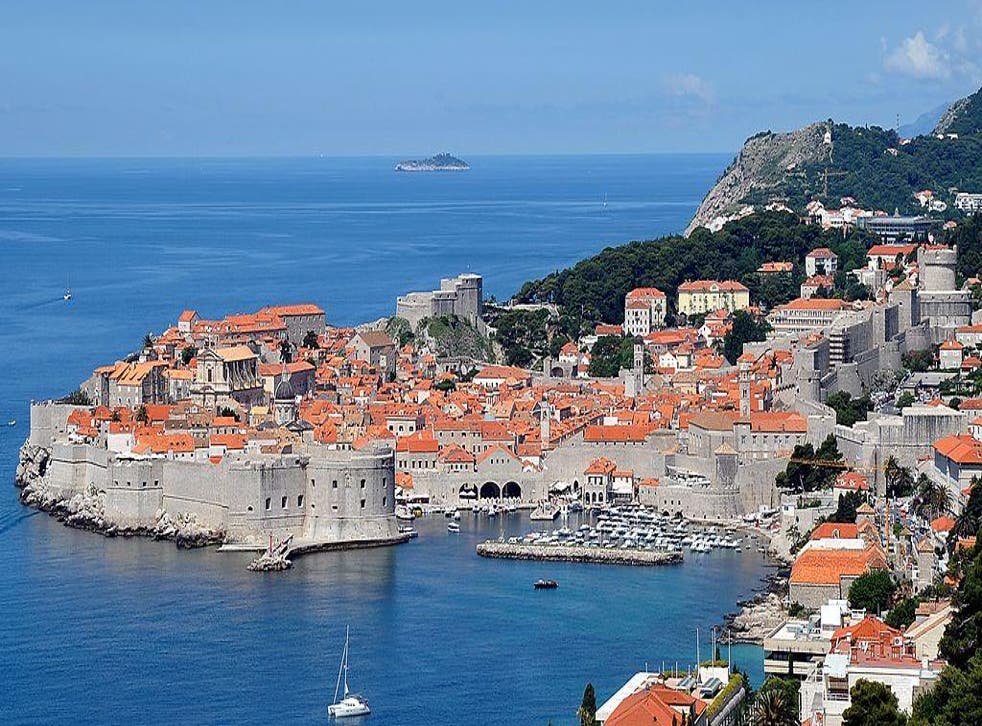 European nations punching above and below their weight for tourism
Relative to population, Norway, Iceland and Malta are star performers; Russia and Ukraine fare poorly
The most successful European nations for tourism can be revealed: Croatia, Iceland, Malta, Montenegro, Norway and Portugal all punch well above their weight, relative to their modest populations. But Russia is far and away the least successful.
The Independent has reached these conclusions by analysing sales rankings provided by Airbnb.
Ahead of the Eurovision Song Contest, the peer-to-peer accommodation service published a table of bookings made for each of the 43 competing countries by people in the other 42 nations.
At the foot of the table are Moldova, Azerbaijan and San Marino — which, with a population of just 33,000, would rank as a middling town in Italy, the nation that surrounds it.
Yet the most revealing results involve analysing the countries in between. By breaking down the table into seven groups of six countries (Australia was excluded on the grounds of not technically being European), The Independent has been able to identify the nations which are doing significantly better — or worse — than the size of their population would predict.
In Group A, containing the six leading countries for Airbnb bookings, Portugal stands out by making the list despite having just 10 million people — next lowest in the same group is neighbouring Spain, with 46 million.
Top performer in Group B is Croatia, with 4 million people; Denmark (6 million) and Ireland (5 million) also do well.
Group C has some of the most extreme variations. Norway, with 5 million people, is alongside Russia, with 144 million — a ratio of 1:29. Poland, with 38 million inhabitants, is also a poorly performing outlier.
Similarly extreme variations are seen in Group D, where Iceland (0.3 million) and Malta (0.4 million) are ranked alongside Sweden, with a population of 10 million.
In Group E, where the median population is around 2.5m, Romania stands out as a poor performer — it has 20 million people.
The most extreme difference of all is in Group F. Ukraine, population 43 million, is alongside Montenegro — at just 0.6 million. The small former Yugoslav republic is expecting its best summer ever, while Ukraine has been badly affected by concerns about safety and Russia's annexation of its prime tourist location, the Crimea.
Airbnb bookings made by guests from outside the country, in descending order
First number: ranking. Second number: population to the nearest million.
Group A
1 France 67
2 Spain 46
3 Italy 60
4 UK 65
5 Germany 82
6 Portugal 10
Group B
7 Netherlands 17
8 Croatia 4
9 Denmark 6
10 Greece 11
11 Ireland 5
12 Belgium 11
Group C
13 Czech Republic 11
14 Hungary 10
15 Poland 38
16 Austria 9
17 Norway 5
18 Russian Federation 144
Group D
19 Switzerland 8
20 Sweden 10
21 Iceland 0.3
22 Israel 8
23 Finland 4
24 Malta 0.4
Group E
25 Slovenia 2
26 Romania 20
27 Estonia 1.3
28 Georgia 4
29 Cyprus 1
30 Lithuania 3
Group F
31 Bulgaria 7
32 Latvia 2
33 Ukraine 43
34 Montenegro 0.6
35 Serbia 7
36 Belarus 9
Group G
37 Albania 3
38 Macedonia 2
39 Armenia 3
40 Moldova 4
41 Azerbaijan 10
42 San Marino 0.03
Join our new commenting forum
Join thought-provoking conversations, follow other Independent readers and see their replies