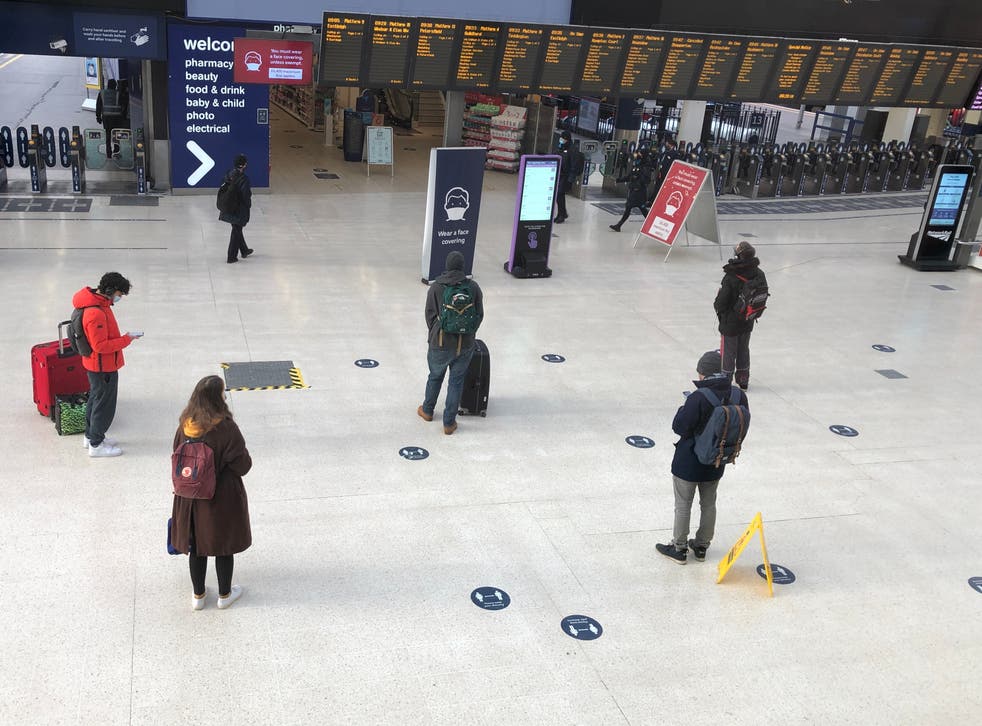 Seven years late: the flexible rail season ticket
'Part-time workers have long complained they have to pay the full price for season tickets.' the then-rail minister said in September 2013
Seven years after flexible rail season tickets were originally promised, good-value fares for people who commute fewer than five days a week may be available by the summer.
The news was leaked to The Telegraph on the eve of the annual rail fare rise. Regulated ticket prices will rise by 2.6 per cent on Monday morning, higher than the rate of inflation in July 2020 by which annual increases are calibrated.
A Department for Transport (DfT) source said that flexible season tickets would be available in England before July.
"We have written to all rail operators to ask that they begin immediate work on developing a flexible season ticket," the source said.
But season tickets that give discounts for travellers who make the journey to work only a few days a week have been promised for years.
In September 2013 the then rail minister Norman Baker announced such a scheme would begin the following year, saying: "Part-time workers and those who sometimes work from home have long complained they have to pay the full price for season tickets even though they do not get the full benefit.
"Under this pilot we will look at how we can give them a better deal and also reward those commuters who avoid the busiest rush hour services.
"Our vision is for a ticketing system that gives passengers what they need, when they need it, but which over time costs less not more."
The plan by the Coalition government was never followed through on a national scale, though some train operators already offer their own limited versions.
East Midlands Railway has a Flexi Season ticket that is actually a "carnet" valid for 20 journeys in three months. But it is valid only "on selected routes to/from Derby, Leicester and Nottingham".
Thameslink has a scheme that gives a 10 per cent discount on standard fares for travellers who buy a book of five tickets – but only from 17 stations north of London.
The DfT has now decided that a national scheme should be introduced to reflect working patterns that the coronavirus pandemic are likely permanently to have changed.
The government source said: "These new flexible season tickets, reflecting modern working lives, will be introduced across England this year, available to all operators overseen by DfT. Once introduced, it could save commuters hundreds of pounds on their fares."
Passenger numbers have collapsed over the past year, with only essential rail travel is permitted for much of the time. The government is paying around £25m per day to keep almost-empty trains running across Britain.
Last week the Network Rail chairman, Sir Peter Hendy, predicted that commuter rail levels will be permanently lower, with passenger numbers likely to be around 80 per cent of 2019 levels.
A reduction in train ridership, with a commensurate fall in fares, would make a significant dent in rail finances.
Another complication arises from the apparent exclusion of Scotland and Wales from the scheme. Commuters from south Wales to Bristol, from north Wales to Chester, Manchester and Liverpool, and from southwest Scotland to Carlisle may be disadvantaged.
Join our new commenting forum
Join thought-provoking conversations, follow other Independent readers and see their replies