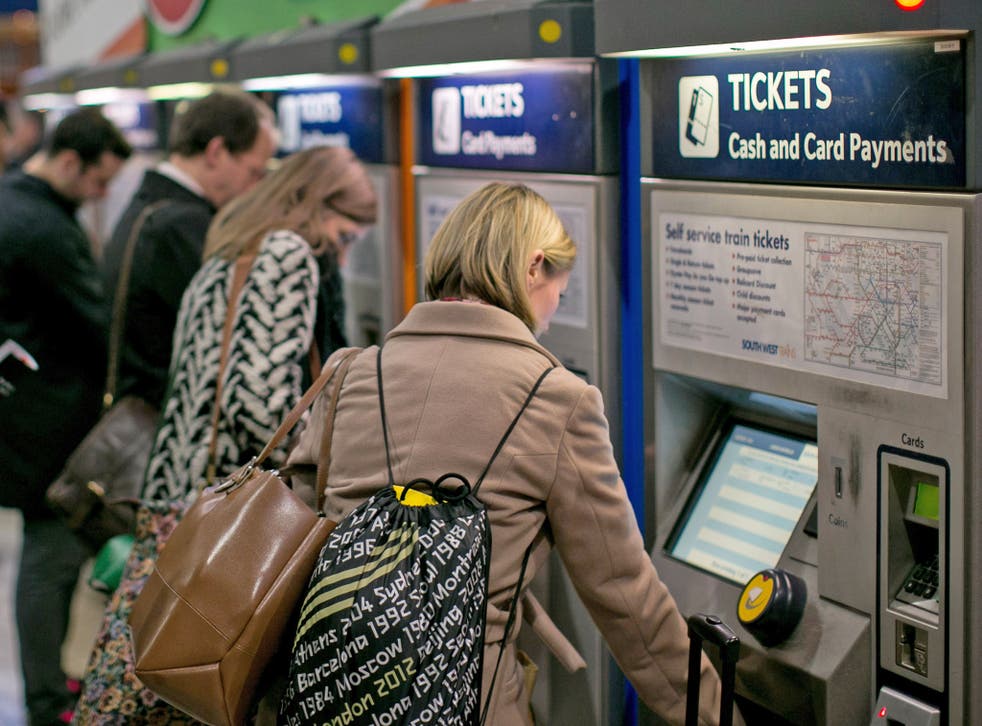 Train tickets face end of the tracks as contactless payments spread
Group that represents Network Rail and train companies said move would 'improve the experience' of rail travel
Ian Johnston
Thursday 31 December 2015 00:28 Comments
Train tickets could become a thing of the past with passengers instead allowed to travel using the contactless credit card they used to pay for the journey, according to a report.
The system, which could be introduced as early as 2016, has been discussed by Department for Transport officials with bank and train company staff, The Daily Telegraph said.
After buying a ticket online, the traveller would tap a contactless credit or debit card on a scanner that would allow them through the ticket barrier. Inspectors would be able to read the card to check that the journey had been paid for.
UK news in pictures

Show all 50
A similar system currently operates on the London Underground.
Jacqueline Starr, managing director of customer experience at the Rail Delivery Group, which represents Network Rail and train companies, said the move would "improve the experience" of rail travel.
"The rail industry wants to respond to the needs of our customers and understands the importance of modernising train tickets so that passengers are no longer reliant on the old orange paper format," she told the Telegraph.
"We are in the early stages of exploring how passengers could pay for and store tickets on their contactless credit or debit cards as part of our wider aim to improve the experience of rail passengers and move towards smarter types of ticket."
The new system would mean travellers who had bought tickets online before travelling would no longer need to queue up to collect their paper tickets.
A spokesman for the UK Cards Association, which represents banks, building societies and credit card firms, said: "The future is using your card or phone as an authority to travel.
"It would be your ticket – you'd just associate the journey with that card when you buy and turn up at the barrier and it would allow you to go through the gate. We anticipate the system would be rolled out nationwide so that it was similar wherever you travel."
The association is also working with charities, such as Cancer Research UK, on "contactless collection tins" because of the declining number of people using cash.
"It's quickly becoming embedded in people's minds that you can tap your card to pay in shops," the spokesman said. "But there are still areas where people are expected to use cash, such as charity collection tins. The idea is that if someone have no coins on them, only cards, they will still be able to donate."
Register for free to continue reading
Registration is a free and easy way to support our truly independent journalism
By registering, you will also enjoy limited access to Premium articles, exclusive newsletters, commenting, and virtual events with our leading journalists
Already have an account? sign in
Join our new commenting forum
Join thought-provoking conversations, follow other Independent readers and see their replies