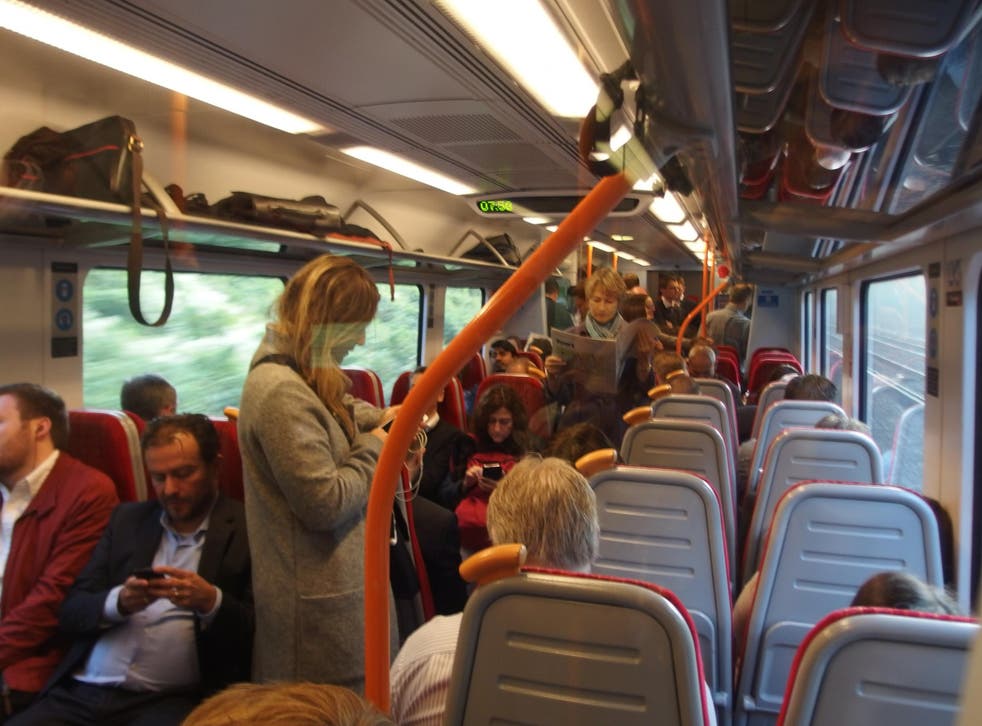 Millennial railcards are good, but rational train fares would be better
Leaving behind one's early twenties brings some benefits. The travel industry widely assumes that by turning 25 you become more responsible. No longer will the rental firm Villa Plus demand a security deposit of up to £650, nor the car-rental firm Alamo impose a "young driver surcharge". But heading towards 30 also means losing the entitlement to one-third off train fares that a 16-25 Railcard confers.
When I wrote about leaked plans for a new railcard aimed at "millennials", ie those between 26 and 30, the response was immediate and positive. "This is epic news," tweeted Alex Fenton.
But one rail expert calls the move "strange". Mark Smith, the rail guru known as The Man in Seat Sixty-one, also questions the commercial sense of a "National Railcard" that is open to anyone, which the 26-30 card may foreshadow.
"The whole commercial point of a railcard," says the founder of the Seat61.com website, "is to allow an identifiable market segment with a higher-than-average elasticity of demand to get a discount, to generate more revenue."
In other words: identify and target a specific group of people who, when given cheaper tickets, will actually spend more in total on rail travel than if they had to pay full price.
Students, and people early in their careers and on below-average pay, comprise one such cohort. They are eligible for the current 16-25 Railcard.
I can think of a couple of reasons why. It will make travelling by train relatively more attractive than owning a car, telling potential motorists: "For all those discretionary journeys to football/distant friends/parents, there's now a good-value rail alternative." And once people have invested £30 in a card, they are likely to want to use it as much as possible.
"This suggests the Swiss assume the discounted rate is the 'norm' and the railcard is being used to make everyone else pay double," says Smith. "But I see the need to have a card to get realistic prices as a barrier to first-time or occasional rail use." He cites the example of two friends travelling from Zermatt to Geneva, who ended up renting a car because it was cheaper than the rail fare.
A National Railcard, he says, would actually makes things worse: "Regular customers will buy the card for existing journeys, so the train operators get less revenue. And it does nothing to attract new customers who won't see any point in buying a card for one journey, so will have to pay full price.
"You may as well just cut fares for everyone, without the complexity of having to have some sort of card."
Indeed budget airlines do pretty well on a business model that charges everyone over the age of two the same fare (eased slightly for under-16s, who avoid Air Passenger Duty).
As a means for filling empty seats on off-peak trains, I contend that the planned 26-30 Railcard will be good for the railways and, by extension, the environment.
But even better would be root-and-branch reform of a fares system that was largely set in stone in the mid-1990s and is no longer fit for purpose. On a one-way off-peak journey from London to Preston, a £30 railcard pays for itself by cutting the fare from £88.30 to £58.30. And does the southbound leg cost the same again? No, it adds only an extra 65p.
Many rail tickets are too expensive and some are too cheap – though whenever I mention that latter point, the heckles begin. From all age groups.
Register for free to continue reading
Registration is a free and easy way to support our truly independent journalism
By registering, you will also enjoy limited access to Premium articles, exclusive newsletters, commenting, and virtual events with our leading journalists
Already have an account? sign in
Register for free to continue reading
Registration is a free and easy way to support our truly independent journalism
By registering, you will also enjoy limited access to Premium articles, exclusive newsletters, commenting, and virtual events with our leading journalists
Already have an account? sign in
Join our new commenting forum
Join thought-provoking conversations, follow other Independent readers and see their replies