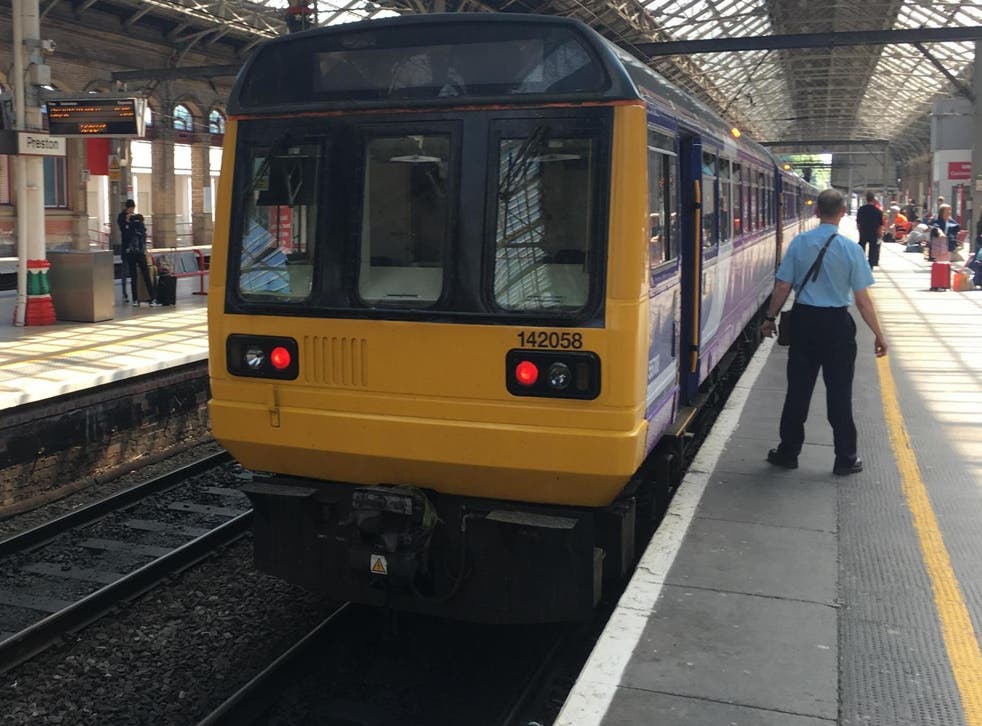 Sunday train chaos: Hundreds of services cancelled as operators blame World Cup and hot weather
Staff on GWR and Northern Rail trains opt not to work on their rest day
Simon Calder
Travel Correspondent
Sunday 15 July 2018 09:35 Comments
Hundreds of Sunday trains across the north-west and west of England, plus South Wales, have been cancelled due to staff shortages.
GWR and Northern Rail said that fewer train crews than usual had agreed to work on Sunday due to the World Cup final, the warm weather and the start of the school holidays in some regions.
It recalled the now-infamous excuse – the "wrong kind of sun" – trotted out by London Underground in May 2016 when early-morning sunshine delayed services.
In the 1990s, at the time of nationalisation, Sunday schedules tended to be skeletal. Services were operated on voluntary overtime, a practice that has continued even though at least twice as many passengers now travel on Sundays.
A spokesman for Northern said: "Unfortunately we have so far had to cancel more than 170 services across our network and it is likely more will be cancelled as we continue to plan our services."
The worst affected routes are in Lancashire and Greater Manchester.
Around two dozen services have been cancelled on the lines from Preston to Colne, Huyton to Wigan North Western, Liverpool South Parkway to Manchester Airport, and from Manchester to Hazel Grove, Crewe and Glossop.
It is eight weeks since Northern introduced new timetables, which in north-west England quickly proved unworkable, leading to widespread cancellations and severe delays.
GWR, which runs trains to and from London Paddington, has cancelled 36 services from a total of 850.
The train operator said: "Due to a number of factors including on-going engineering work, the World Cup final taking place, the continuing good weather, and the start of the school holidays in some regions, there is a significantly reduced number of available staff.
"It is expected that services which are able to operate will be extremely busy, and less frequent across all routes."
Three round-trips between Paddington and Penzance have been cancelled, as well as services to Bristol Temple Meads and Swansea.
GWR says: "Customers are advised to travel as early as possible and to consider switching their travel plans to alternate days. To help with this, ticket restrictions have been removed from services on Monday 16 July."
Passengers with advance and off-peak tickets for Sunday can use them on Monday instead.
Register for free to continue reading
Registration is a free and easy way to support our truly independent journalism
By registering, you will also enjoy limited access to Premium articles, exclusive newsletters, commenting, and virtual events with our leading journalists
Already have an account? sign in
Join our new commenting forum
Join thought-provoking conversations, follow other Independent readers and see their replies