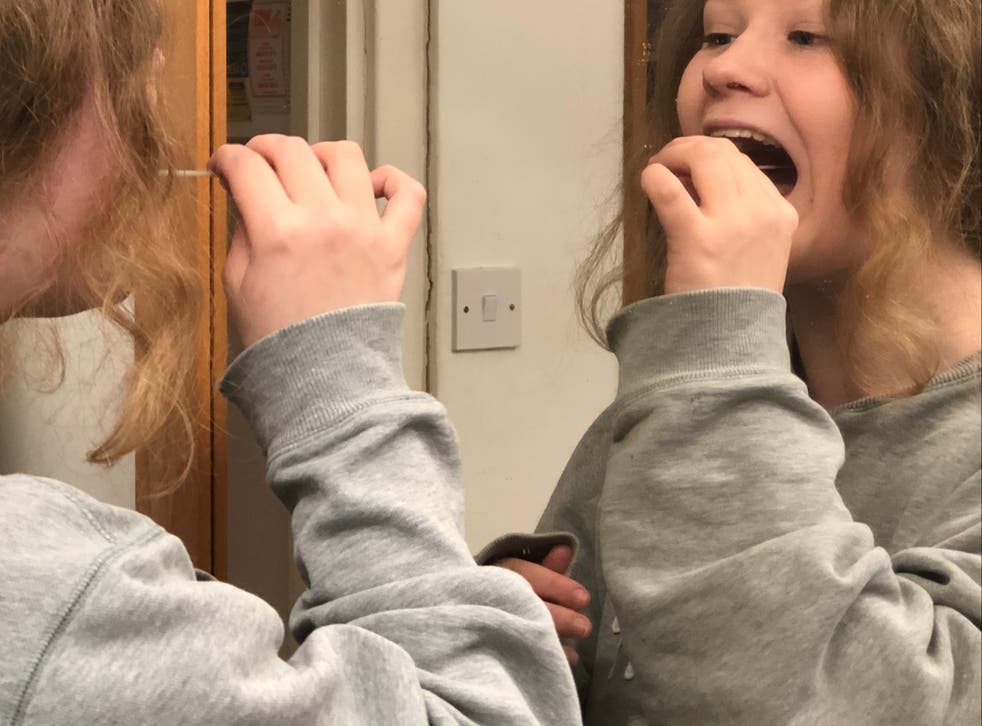 Major Covid testing firm cuts PCR travel test cost to £60
Cheap testing for travel depends on arrangements with airlines
One of the UK's leading Covid-testing firms plans to roughly halve the cost of a PCR test for travel.
Randox, based in Northern Ireland, says it will offer the test for just £60 to airline passengers – though The Independent understands negotiations are not yet complete.
At present international leisure travel from the UK is illegal. The government has indicated it will allow overseas trips from 17 May – but says that all returning travellers must take at least one PCR test after arrival.
These tests, which require specialist equipment to analyse, typically cost £120 – representing almost £500 for a family of four.
In its Global Travel Taskforce report, the Department for Transport (DfT) said: "The UK government recognises that the cost of these tests can be high.
"We will work with the travel industry and private testing providers ahead of international travel reopening to see how we can further reduce the cost."
The County Antrim firm is the first to announce a significant cut.
The managing director of Randox, Dr Peter FitzGerald, said: "In recognition of the needs of both the travel industry and the British public at this unprecedented time, Randox will reduce the all-inclusive cost of PCR testing for those in the UK undertaking international travel to £60 per test.
"We can see the pressures faced by the both the travel industry and the general public and are committed to effective and economical testing to support holidaymakers and those undertaking international travel." 
The company says: "In order to achieve the £60 price, which is limited to those undertaking international travel, purchasers will need to apply a discount code which can initially be obtained from airlines when booking travel."
The £60 fee is for a testing kit ordered on-line and delivered to the customer's home. After the sample is taken by the travelle it will be collected and returned to the laboratory for analysis.
For returning travellers, the offer is a welcome option. For arrivals from countries on the "green list" – which has yet to be published – the test must be pre-booked online. It can be taken on the day of arrival or one of the two following days. Travellers need not self-isolate, unless the test is positive.
An earlier test must be taken prior to departure to the UK, but a cheap and fast lateral flow test will suffice.
While there is no requirement for testing when leaving the UK, overseas nations often make such a stipulation for arrivals.
The new £60 tests can be used, but timing will be an issue: many countries insist a test is taken within the 72 hours prior to arrival. PCR test results often take 24 hours to emerge.
Randox employs around 1,000 people. It is the sponsor of the Grand National. It has been involved in controversy over lucrative government contracts during the coronavirus pandemic, and also over flawed testing for drug driving.
Register for free to continue reading
Registration is a free and easy way to support our truly independent journalism
By registering, you will also enjoy limited access to Premium articles, exclusive newsletters, commenting, and virtual events with our leading journalists
Already have an account? sign in
Register for free to continue reading
Registration is a free and easy way to support our truly independent journalism
By registering, you will also enjoy limited access to Premium articles, exclusive newsletters, commenting, and virtual events with our leading journalists
Already have an account? sign in
Join our new commenting forum
Join thought-provoking conversations, follow other Independent readers and see their replies