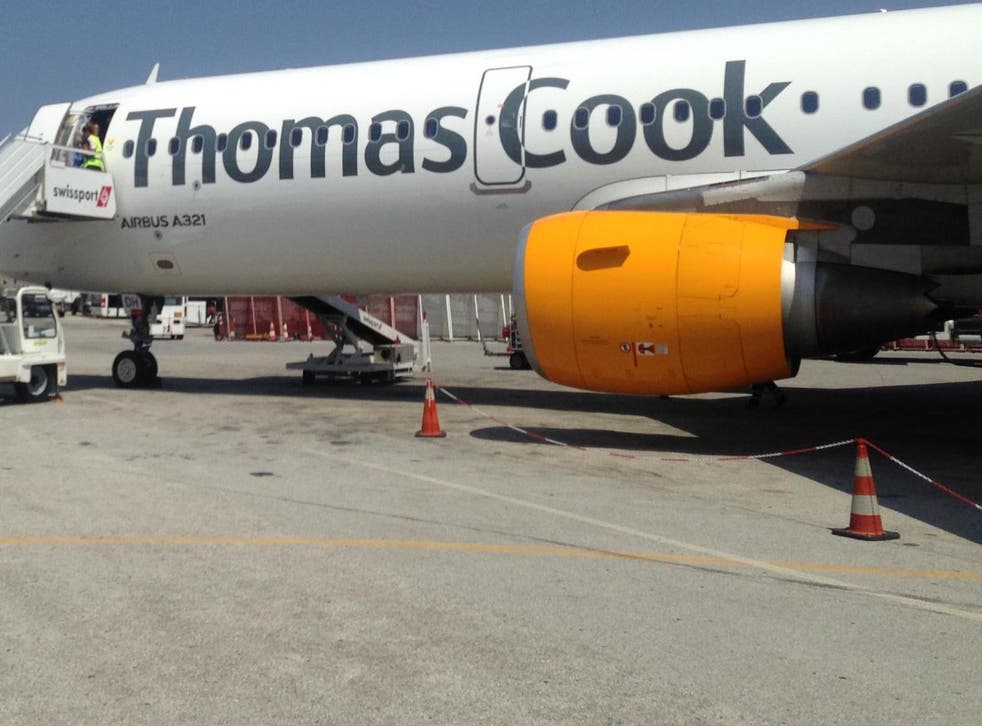 'Taxpayer faces £4.5bn bill if no change in law on holiday refunds' – Abta
'It's in nobody's interests for normally healthy, viable businesses to be pushed into bankruptcy,' says Abta chief executive, Mark Tanzer
Change the law on refunds for cancelled holidays or half-a-million jobs are at risk: that is the warning from Abta, the travel trade association.
The coronavirus pandemic has brought almost all domestic and international tourism to a standstill.
With the Foreign Office now warning against travel abroad indefinitely, Abta calculates holiday firms face paying customers back an estimated £4.5bn.
Under the Package Travel Regulations, a tour operator has 14 days from the date a holiday is cancelled to return the traveller's money in full. But suppliers such as airlines are in no hurry to issue refunds – or are insisting on providing only vouchers, despite rules stipulating cash.
To compound the problem, future bookings have almost dried up.
Abta is pressing for the two-week refund deadline to be extended to several months, with customers given a "refund credit note" that will allow them to select an alternative holiday from the same supplier or, at the agreed date, get their cash repaid.
If the law does not change, says Abta, it will force many companies into bankruptcy. Refunds would become ultimately the responsibility of the taxpayer under the Atol scheme, which was drained of cash by the collapse in September 2019 of Thomas Cook.
The association's chief executive, Mark Tanzer, said: "We know the government has a lot to manage with the current crisis, but its failure to make these temporary changes to refund rules defies logic and is leaving the consumer in no-man's land.
"The rules around 14-day refunds were never designed for the mass cancellation of holidays, which we're now seeing as result of government measures to contain the pandemic.
"It's in nobody's interests for normally healthy, viable businesses to be pushed into bankruptcy. Hundreds of thousands of jobs are at risk and the UK taxpayer will have to foot the bill for customer refunds if there is an industry-wide collapse.
"This is about supporting businesses through an entirely unforeseeable and short-term cash-flow crunch. Customers will not lose their right to a refund, and their money is not at risk."
But one of the travel industry's most eminent figures, David Speakman, said changing the rules governing existing contracts would undermine customers' confidence.
"A public that mistrusts the industry in future will be far more damaging in the long term than any financial impact at present," he said.
Mr Speakman, who founded the home-working firm Travel Counsellors, criticised airlines for failing to hand back cash and said that after the crisis the whole structure of the travel industry should be reformed.
"The travel industry is particularly vulnerable to a stop or slow down, as it has operated as a massive 'Ponzi scheme' – borrowing and using upfront customer cash to operate.
"Cash taken from customers booking today for future journeys, pays for travel executed today that was paid for by customers two, three or even 12 months previously.
"The industry is now suffering from its own virus and its very survival and trustworthiness is at stake."
Abta says the UK travel industry employs more than 500,000 people directly and indirectly across the UK.
Register for free to continue reading
Registration is a free and easy way to support our truly independent journalism
By registering, you will also enjoy limited access to Premium articles, exclusive newsletters, commenting, and virtual events with our leading journalists
Already have an account? sign in
Register for free to continue reading
Registration is a free and easy way to support our truly independent journalism
By registering, you will also enjoy limited access to Premium articles, exclusive newsletters, commenting, and virtual events with our leading journalists
Already have an account? sign in
Join our new commenting forum
Join thought-provoking conversations, follow other Independent readers and see their replies