The 6 travel scams that can outsmart the savviest tourist
These are the top cheeky tricks on The Independent travel desk's watchlist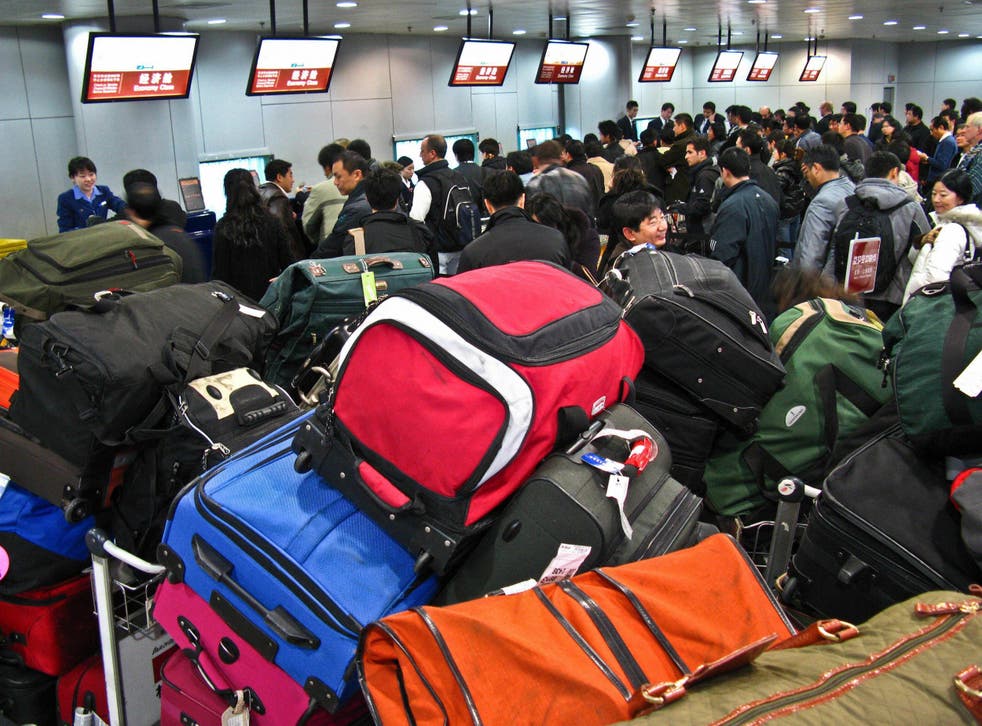 Among all the good, decent people and companies trying to make holidays as wonderful as possible, the world-weary traveller knows that there are some rogues and poor practices that are very difficult to avoid. These are the less obvious ones to look out for.
Fake e-visa sites
When you type "Canada visa" into a search engine, the first few results that you get are nothing to do with the government in Ottawa – they are commercial sites that let you assume that you are applying for Canada's new eTA permit through official channels, then sting you for inflated fees. The same applies for the US, Australia and – when Europe gets its act together – Continental countries under the proposed ETIAS scheme. Beware.
Airlines putting you on standby
Many airlines routinely sell more tickets than there are seats available on the plane. It's a great way to keep flights full, fares down and help everyone who really needs to travel. Airlines are required to seek volunteers – increasing the bribes progressively until enough have agreed to be offloaded – rather than just barring the last few passengers who show up. But many of them fail to adhere to the spirit of the rules.
Not exactly .co.uk
Fare-comparison websites are a marvellous tool for the 21st century traveller, but don't just go for the cheapest deal. While you can save a few pounds, you might be dealing with a company that has a .co.uk identity but is actually based in Scandinavia, Russia or India. Guess how responsive the after-sales service is likely to be. Ask friends and colleagues for recommendations of a good online or human travel agent.
Willful misinformation
The rules are clear about compensation for passengers who are delayed by three hours or more on EU airlines, or on flights from European airports. They are ridiculously slanted towards the passenger, but they are still the law. Yet many airlines seek to dodge their liability by misrepresenting the causes of delays, providing inaccurate forecasts of handling time, or simply ignoring communications. Generally I urge travellers who believe they have a valid claim under EC261 rules on compensation for delays to apply direct to the airline. But if you fail to get an adequate response, there are plenty of claims handling companies that will fight your corner on a "no win, no fee" basis in exchange for 30-40 per cent of the compensation.
Bait and switch
Tap "cheap flights New York" into the search engine of your choice, and you'll see all kinds of tempting fares pop up – including sub-£300 return trips on "full service" airlines. The small print says something like "some passengers have found these fares in the past" and then you discover the lowest price is actually £50 or £100 higher. But by then you're involved…
Don't cancel
Package holidays are marvellous. Among the rich helping of consumer protection that accompanies them is the right to offer the holiday to someone else if you are unable to use it, in return for a nominal fee of around £50. Yet some travel agents fail to mention this and instead recommend holidaymakers cancel, thereby losing a large slab of their money.
Click here for the latest travel offers from Independent Holidays
Register for free to continue reading
Registration is a free and easy way to support our truly independent journalism
By registering, you will also enjoy limited access to Premium articles, exclusive newsletters, commenting, and virtual events with our leading journalists
Already have an account? sign in
Register for free to continue reading
Registration is a free and easy way to support our truly independent journalism
By registering, you will also enjoy limited access to Premium articles, exclusive newsletters, commenting, and virtual events with our leading journalists
Already have an account? sign in
Join our new commenting forum
Join thought-provoking conversations, follow other Independent readers and see their replies