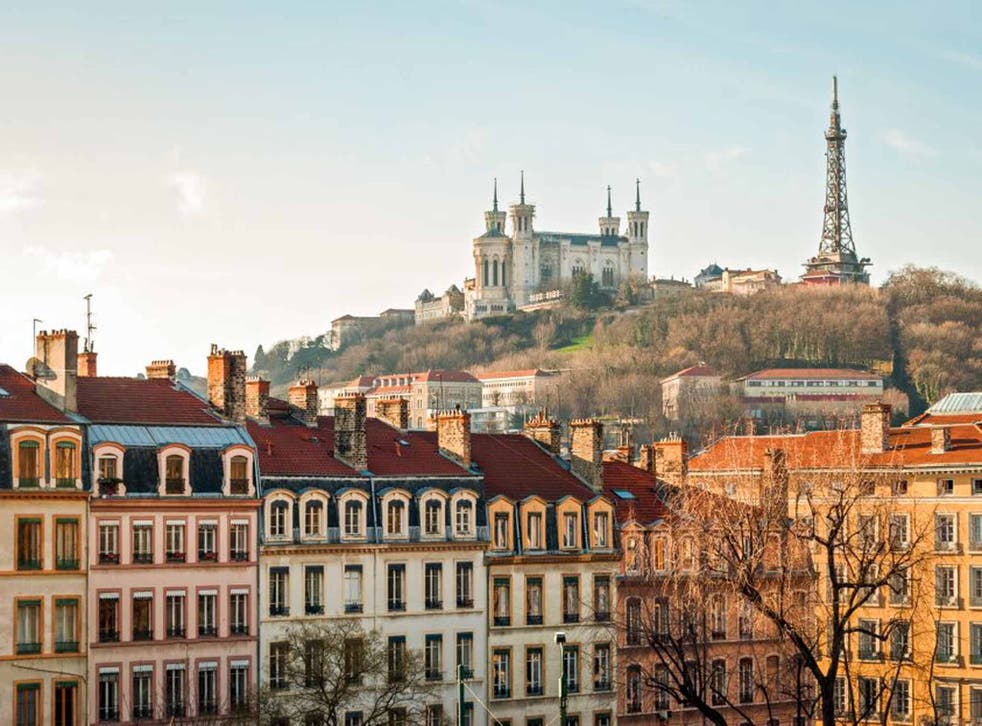 Travel to France in summer 2016: How to avoid the crowds
If you happen to be reading this column before 5pm on Saturday 12 December, allow me to recommend how you should address the tricky issue of travel to France next summer.
From côte to campagne to cité, our beautiful neighbour will be as enticing as ever – so long as you can avoid the crowds. Jean-Paul Sartre, who warned us "l'enfer c'est les autres" – "hell is other people" – would have a fit. From early June to mid-July, les autres will be popping up in large numbers all over France, and in several incompatible tribes.
Millions of football supporters will converge on France from places as far afield as Keflavik, Knocknacarry and Kiev to experience the Continent's finest sporting tournament, in the shape of Euro 2016.
For a month from 10 June, the supporters of two dozen teams will swirl around France and no doubt cause the odd kerfuffle with fans of other sports. Motorsport enthusiasts aiming for the protracted frenzy of the world's oldest continuing sports car race, 24 Heures du Mans, will need to dodge the football fans in Paris and Lille as they make their way to the 24-hour race at Le Mans – which kicks off on 13 June at the familiar football time of 3pm, but lasts considerably more than 90 minutes.
Ding ding. Who's this? Ah, the cycling fraternity, who will be annoyed that the, er, purity of the Tour de France is going to be tainted by the presence of lesser sports. The celebratory opening days on 2 and 3 July clash with the last two Quarter-Finals of Euro 2016.
Two days later, the education ministry in Paris tells me, every school in France breaks up. Any parent hoping to steal south immediately will find the Autoroute du Soleil full of football fans aiming for the Semi-Finals on 6 and 7 July in Lyon and Marseille respectively. The weekend of the Final of Euro 2016 coincides with the start of one of the July wave of holidaymakers heading south. The corresponding weekend this summer was the first of the year to be officially rated circulation très difficile.
Wild west well-being
In a normal June and July, around three million British travellers would head for France for gastronomy, scenery and culture rather than competitive sport. In 2016, the nation will be bulging with fans. So, I have tackled the problem of how to avoid football with trigonometry, to find the French hotel furthest from any of the Euro 2016 venues. (To clarify, I am counting Corsica but not the overseas départements and territories.) The answer is Le Château de Sable, on rue de l'Europe in the tiny Breton village of Porspoder. I make it 320 miles as the mis-cued free kick flies from both the Parc des Princes in Paris and the Stade de Bordeaux to this well-named relais du silence on the wild western edge of France, just yards from the Atlantic.
Reservations are wide open all the way through Euro 2016. A jardin-double is waiting for €102 per night, with the promise of the ocean, convivialité and bien-être.
Canvas opinion
Not yet 5pm on Saturday? You're still on the right side of the price surge that will kick off as fans find out where their teams will be based. To support England, Wales or Northern Ireland, get booking a train or plane to Lyon. I predict that one or more of the home nations will play either in the Rhône city itself or in nearby St-Etienne. If I end up with oeuf on my face, at least you'll be able to dine out in style: gastronomically as well as statistically, Lyon is optimal.
Accommodation offers less incentive to book early than air or rail travel. Hoteliers and Airbnb providers know when matches will be played at their local stadium. It's now just a question of degree: a fixture such as Italy vs Germany is likely to attract more fans than Ukraine vs Iceland. Yet if you don't like the rates being charged, check the nearby municipal campsite: camping-beaujolais.fr, price €8 per person per night if two camp for a week during Euro 2016.
Register for free to continue reading
Registration is a free and easy way to support our truly independent journalism
By registering, you will also enjoy limited access to Premium articles, exclusive newsletters, commenting, and virtual events with our leading journalists
Already have an account? sign in
Register for free to continue reading
Registration is a free and easy way to support our truly independent journalism
By registering, you will also enjoy limited access to Premium articles, exclusive newsletters, commenting, and virtual events with our leading journalists
Already have an account? sign in
Join our new commenting forum
Join thought-provoking conversations, follow other Independent readers and see their replies