The Independent's journalism is supported by our readers. When you purchase through links on our site, we may earn commission.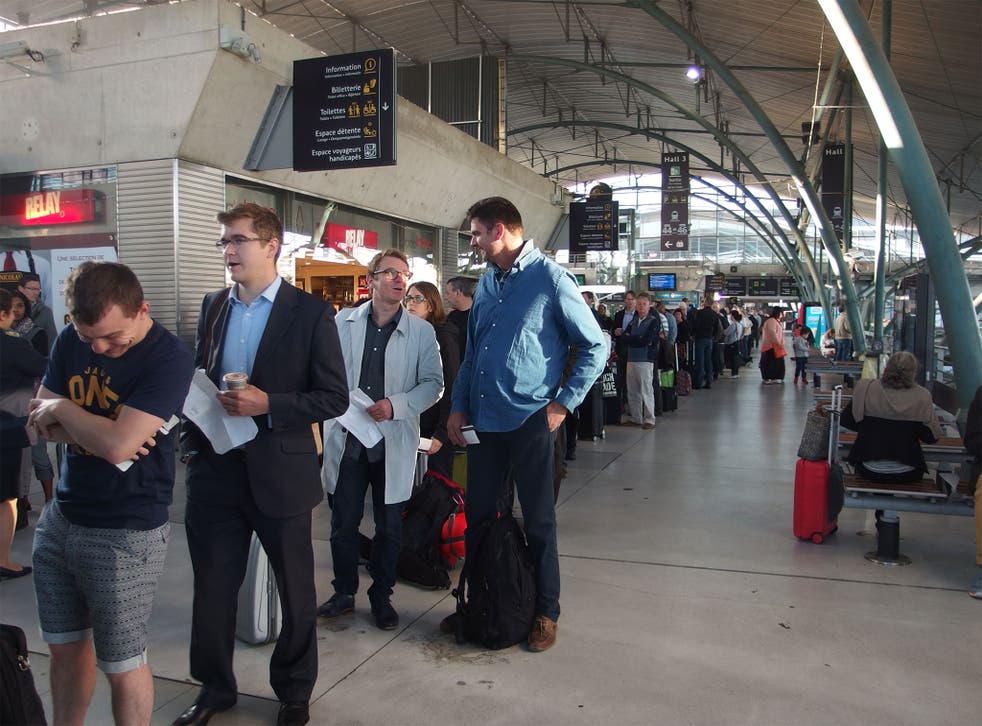 Travel question of the day: Simon Calder on French strikes during the Euros
Have a travel question that needs answering? Ask our expert Simon Calder
Q My friends and I are in Paris for Euro 2016, but during our stay we are travelling to Lille and Lens to attend games. We have already purchased our tickets for the TGV between Paris and the aforementioned destinations on Wednesday and Thursday respectively. My questions: how likely is it that the strikes might affect our travel plans, and secondly what would be our alternative forms of transport to reach Lens et al?
Sean Pantin
A Over the weekend, strikes wrecked the travel plans of thousands of football fans, locals and tourists in France, both on Air France or the high-speed rail network. While the Air France pilots' strike is due to finish on Tuesday, some workers on French Railways are continuing an indefinite stoppage in protest against liberalised labour laws.
Most of the disruption has been on local services and the high-speed line between Paris, Lyon and the Mediterranean coast. At the weekend Paris-Lille trains continued normally. In addition, the French transport minister said that the government was prepared to requisition trains to get fans to their teams' matches if that were necessary.
So you should find the journeys to both venues go smoothly. However, if you want a belt-and-braces approach, then you could pre-book seats for the Paris-Lille service on Megabus. Through megabus.com there are a range of departures with fares as low as £4 each way (with a 50p booking fee regardless of how many tickets you buy). If the trains look troublesome, you can hop aboard; but if SNCF is running normally, at least to Lille, then you can discard the seat you booked.
Every day, our travel correspondent Simon Calder tackles a reader's question. Just email yours to s@hols.tv or tweet @simoncalder
Register for free to continue reading
Registration is a free and easy way to support our truly independent journalism
By registering, you will also enjoy limited access to Premium articles, exclusive newsletters, commenting, and virtual events with our leading journalists
Already have an account? sign in
Register for free to continue reading
Registration is a free and easy way to support our truly independent journalism
By registering, you will also enjoy limited access to Premium articles, exclusive newsletters, commenting, and virtual events with our leading journalists
Already have an account? sign in
Join our new commenting forum
Join thought-provoking conversations, follow other Independent readers and see their replies