Unesco World Heritage list: 21 new places added in 2017
The 2017 list of Unesco World Heritage sites includes the Lake District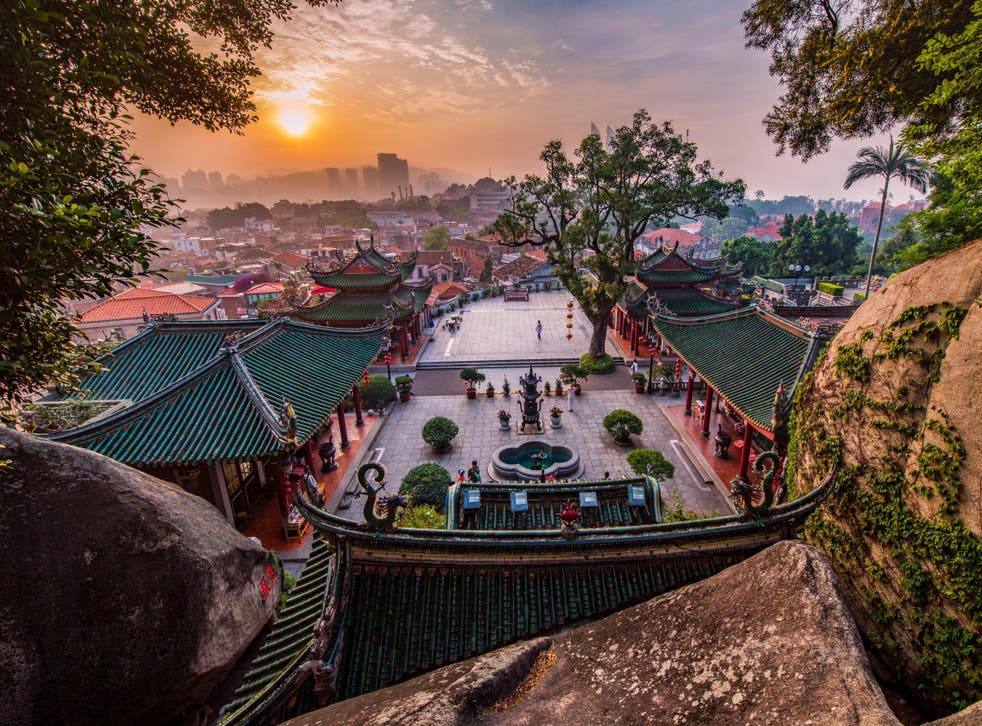 Unesco's World Heritage List 2017 is out, with 21 new places receiving the prestigious accolade of being declared a Unesco World Heritage Site.
Essentially the Oscars for sites of natural beautiful or cultural significance, the Unesco World Heritage List is reappraised every year at the annual committee meeting, which ends today.
New Unesco World Heritage Sites

Show all 20
The 2017 edition was held in Krakow from 2 to 12 July. The 41st session of the World Heritage Committee decided which of 33 nominated sites, including six natural sites, 26 cultural and one that was proposed both as a natural and cultural site, were worthy of being named World Heritage Sites.
Some 20 places were added to the list, among them the Lake District in the UK. It now sits alongside the likes of the Great Barrier Reef, Taj Mahal, Grand Canyon and the Great Wall of China.
John Glen, Minister for Arts, Heritage and Tourism said: "The Lake District is one of the UK's most stunning and ancient landscapes and I am thrilled it has been granted World Heritage Site status. It is a unique part of the world, that combines a vibrant farming community with thousands of archaeological sites and structures that give us an amazing glimpse into our past."
He added: "This decision will undoubtedly elevate the position of the Lake District internationally, boosting tourism and benefiting local communities and businesses."
National Trust Assistant Director for the Lake District, Mike Innerdale, told The Independent: "We are delighted that World Heritage Site status recognises the Lakes as the spiritual home of the Trust, our work to look after it over the last 120 years and how that gave rise to a global conservation movement. We now look after a fifth of the National Park on behalf of the nation, including mountains, lakes, farms, woods, land, castles and attractions like Beatrix Potter's home."
Here are the other 20 sites that made the cut.
Unesco World Heritage new additions
City of Yazd, Iran
Venetian Works of Defence, Croatia, Italy, Montenegro
Valongo Wharf, Brazil
Tarnowskie Góry Lead-Silver-Zinc Mine, Poland
Taputapuātea, France
Temple Zone of Sambor Prei Kuk, Cambodia
Qinghai Hoh Xil, China
Okinoshima, Japan
Mbanza Kongo, Angola
Los Alerces national park, Argentina
Kulangsu, China
Kujataa, Denmark
Assumption Cathedral, Russia
Aphrodisias, Turkey
Swabian Jura, Germany
ǂKhomani Cultural Landscape, South Africa
Dauria, Mongolia / Russia
Hebron/Al-Khalil, Palestine
Asmara, Eritrea
Ahmedabad, India
Register for free to continue reading
Registration is a free and easy way to support our truly independent journalism
By registering, you will also enjoy limited access to Premium articles, exclusive newsletters, commenting, and virtual events with our leading journalists
Already have an account? sign in
Register for free to continue reading
Registration is a free and easy way to support our truly independent journalism
By registering, you will also enjoy limited access to Premium articles, exclusive newsletters, commenting, and virtual events with our leading journalists
Already have an account? sign in
Join our new commenting forum
Join thought-provoking conversations, follow other Independent readers and see their replies