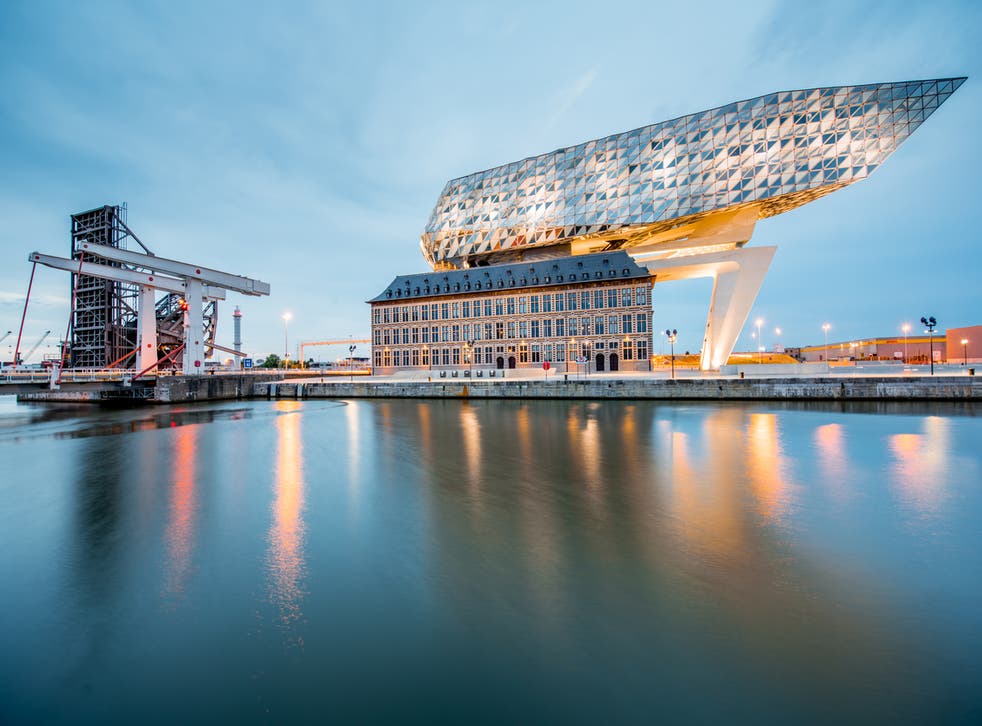 Valentine's Day 2019: Solo travellers should visit these cities to avoid romantic couples
Treat yourself in Kerala, walk the cobbles in Vilnius or unearth the Caribbean's newest gem
For those who approach Valentine's Day with a sense of dread, 14 February is a date to avoid. A combination of loved-up couples, amorous advertising and that Enrique Iglesias song played ad infinitum are enough to make even the most romance-tolerant singleton book a trip away.
However, with cupid's arrow firmly wedged inside the travel industry, romantic getaways make escaping the event difficult for solo travellers.
It is possible, though; here are 10 cool cities to hole up in and circumvent gooey-eyed couples.
If you're looking for hearty food, cobblestone streets and an affordable night out, the likes of Prague and Krakow tick all the boxes.
The 25 most romantic cities in the world

Show all 25
However, with the former heaving and the latter increasingly busy with couples around Valentine's Day, Vilnius makes for a good alternative.
The Lithuanian capital remains off the radar to most UK travellers but has numerous attractions including the historic Gate of Dawn, a beautiful Old Town and Užupis, a self-proclaimed autonomous zone teeming with artists, bars and boutique shops.
Despite the violence (and hilarity) of assassin caper In Bruges, the West Flanders city remains a mainstay of loved-up couples visiting Belgium.
Travelling alone? Consider Antwerp instead, another Belgian gem that's enjoying a moment right now; its various districts have been reinvigorated with bars, cafes and restaurants, and the relaunch of the DIVA diamond museum in May 2018 created extra buzz. Try a bike tour, take a visit to its Plantin Moretus and Rubens House museums or indulge your sweet tooth at The Chocolate Line.
Often dubbed the "Paris of the East", the Hungarian capital is popular with couples, but nowhere near as expensive or crowded as its (sort of) namesake. It's also fairly well known for stag parties and nightlife.
But even with this in mind, those willing to venture out on their own will discover a number of unique venues completely different to anything found in the UK, such as Instant, the city's biggest ruin bar.
Moreover, Budapest is an architectural gem, with fascinating museums such as the Museum of Terror (unlikely to be teeming with lovebirds on Valentine's Day), stunning views from Buda Castle and the city's famous thermal baths.
Where Venice is awash with snogging couples, Trieste – on the other side of the Adriatic, a three-hour train ride along the coast – offers a Byronic kind of romance. Like its more famous neighbour, it's on the coast – main square Piazza Unità d'Italia is said to be the largest waterfront square in Europe.
But unlike La Serenissima, Trieste has yet to be trampled on by tourists, so you get the same mournful romance that only a foggy January day will get you in the Venetian lagoon. A place redolent of the past, when it was the Austro-Hungarian empire's main port, it's perfect for solo travel.
Wander the streets and seafront, browse secondhand bookshops, visit the castle of Miramare (it, too, has a tragic history) and take refuge in the Viennese-style coffee houses.
The Catalonian capital of Barcelona is Europe's third most visited city, and consequently always busy – including on Valentine's Day.
Madrid is never short of visitors either, but is calmer than Barcelona. With city parks such as Real Jardín Botánico de Madrid, Parque del Buen Retiro and Jardines de Sabatini beside Palacio Real, there are plenty of afternoon stroll options, while art lovers can spend hours at world-class galleries including the Museo del Prado, Centro de Arte Reina Sofía and Museo Thyssen-Bornemisza.
Bath has been popular since Roman times for its excellent spas, and in modern times remains a much-loved romantic weekend getaway; on Valentine's Day that can mean a surplus of osculating couples.
Solo staycationers should head slightly west to Bristol. With its craft beer shops, countless bars and great street food, it's arguably the best city in the UK to wander aimlessly on your tod, and one of the friendliest too.
Gothenburg tends to get overlooked thanks to Stockholm, but Sweden's second city has plenty going for it, including Majorna, a district teeming with vintage and retro shops and an interesting coffee scene. Music venues have hosted the likes of Goat, one of Sweden's best alternative rock groups and the perfect anti-Valentine's antidote for anyone looking to avoid the luvvy duvvy stuff.
Gothenburg is also known for its sustainable, environmentally friendly food trucks and is considered one of the most innovative cities on the planet.
Obviously, Valentine's Day is more or less impossible to completely ignore anywhere in the US, but if you're looking to get away from the sheer number of couples who head to the Big Apple or Las Vegas for 14 February, you could do a lot worse than Chicago.
The Windy City is famed for its deep-dish pizza, blues music, cultural scene (the Art Institute of Chicago is one of the largest museums in the country) and its proximity to Lake Michigan, ideal for a solitary walk during the last days of winter.
Goa has become a haven for party animals and couples alike in recent years, with its lively nightlife and golden coasts, while attractions such as the Taj Mahal are teeming with crowds year-round.
Though increasingly popular with tourists, Kerala remains a slightly off-the-beaten track (and couple-lite) destination with mountain ranges for hikers and wildlife sanctuaries, while the state is also gaining a reputation as a burgeoning foodie heaven.
Dublin gets its fair share of couples over the Valentine's Day period, and as such the Irish capital can seem like a canal-lite Venice for the duration.
Those wanting to see another part of urban Ireland should consider Galway. The Connacht city, on the west coast of Ireland's Midlands, may be pocket-sized but has more than enough to keep visitors entertained for a weekend.
Its historic Spanish Arch and Galway City Museum are cultural highlights, while the city has a thriving nightlife and food scene, and a bustling city centre.
With abundant sunshine, golden sand and a cracking cocktail, the Caribbean is an ideal getaway for Valentine's Day.
However, if you're keen to see it without the crowds of couples, Montserrat is a good bet. Still recovering from the 1995 volcano eruption, which caused two thirds of the population to flee, the small island is on the up and has many of the same pristine beaches you'd expect to find elsewhere.
Moreover, it's the only country in addition to Ireland to officially celebrate St Patrick's Day as its national holiday, so if you can't quite bring yourself to go that far for Valentine's Day, keep it in mind for 17 March.
Join our new commenting forum
Join thought-provoking conversations, follow other Independent readers and see their replies