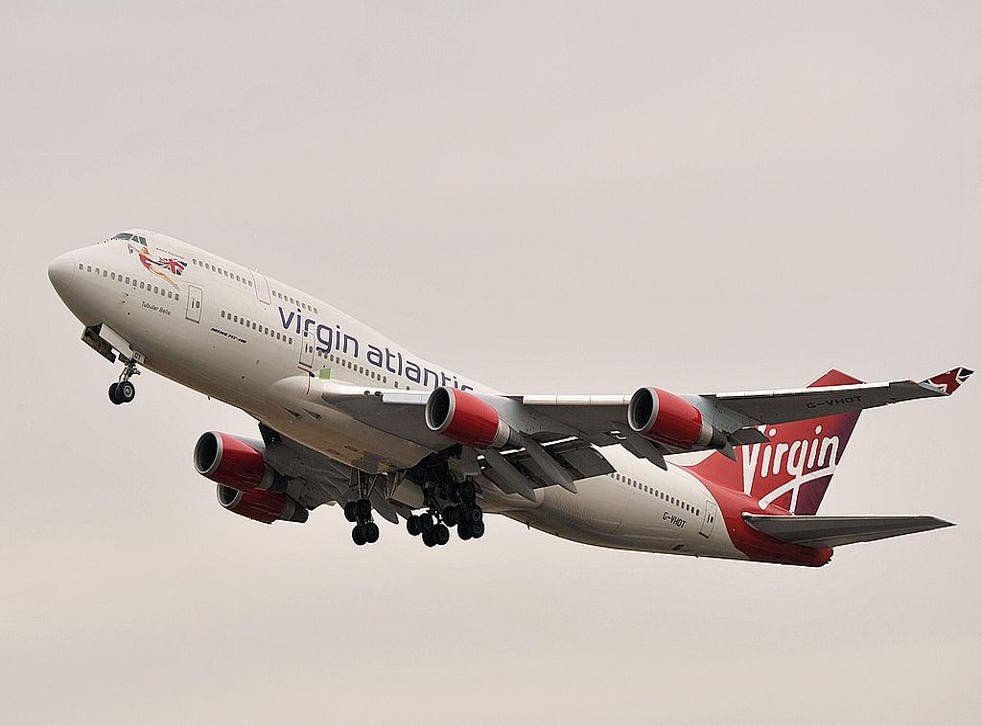 Virgin Atlantic sells 31 per cent stake to Air France
Virgin Group has been left with just one-fifth of the airline's equity
Air France has bought a large slice of Britain's second-biggest long-haul airline, Virgin Atlantic – which has blamed the "negative effect" of Brexit for the present tough market conditions.
The French airline, which also owns KLM of the Netherlands, is to buy a 31 per cent stake in Virgin Atlantic for £220m.
It leaves the Virgin Group with just one-fifth of the airline's equity. Delta will keep a 49 per cent stake in Virgin Atlantic.
The airline founded by Sir Richard Branson in 1984 will retain its identity and independence as a British carrier with a UK operating certificate.
Sir Richard said: "This is a fantastic opportunity to extend our network and create a stronger customer champion, as well as being extremely beneficial to our people and the Virgin Atlantic brand that our customers love dearly."
In a separate letter to staff, the Virgin Atlantic president said: "We've had to endure a consistently uneven playing field with British Airways keeping a stranglehold on Heathrow slots, enabling it to feed its long-haul operation from a myriad of short-haul flights across the UK and Europe.
"And now we have Brexit, which before it's even happened, has had a negative effect on the financial performance of both our holiday company and the airline, principally due to the collapse in the value of the pound."
Jean-Marc Janaillac, chief executive of Air France-KLM, said: "With our partners Delta and Virgin Atlantic, we are pleased to reinforce our transatlantic partnership, offering our customers even more choice between Europe, UK and the United States via 12 hubs on both sides of the Atlantic."
Some further convoluted financial transactions are taking place as links between airlines deepen. Delta and the Shanghai-based airline, China Eastern, will each acquire a 10 per cent holding in Air France-KLM, effectively by pumping in a total of €751m (£670m).
The plan is likely to get the go-ahead early in 2019.
Register for free to continue reading
Registration is a free and easy way to support our truly independent journalism
By registering, you will also enjoy limited access to Premium articles, exclusive newsletters, commenting, and virtual events with our leading journalists
Already have an account? sign in
Register for free to continue reading
Registration is a free and easy way to support our truly independent journalism
By registering, you will also enjoy limited access to Premium articles, exclusive newsletters, commenting, and virtual events with our leading journalists
Already have an account? sign in
Join our new commenting forum
Join thought-provoking conversations, follow other Independent readers and see their replies