Which countries are on the amber list?
All the latest updates to the traffic light lists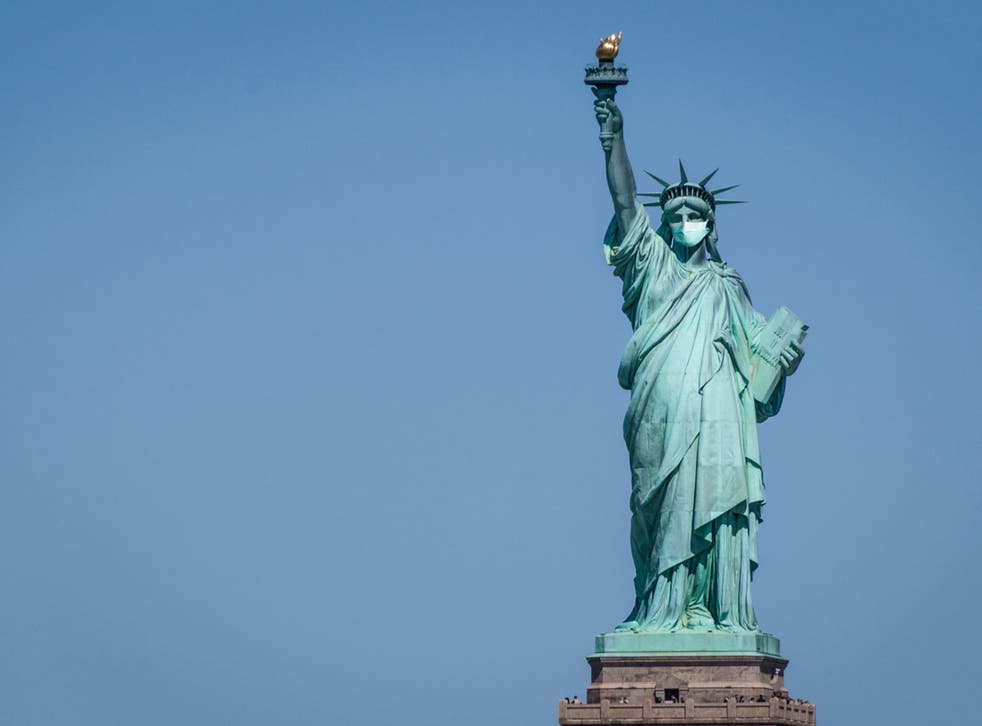 Foreign holidays became legal again in Britain on 17 May, with countries assigned a colour of red, amber or green and given restrictions to match under a traffic light system.
The transport secretary, Grant Shapps, announced the destinations that would be initially designated green and red in early May, with the rest of the world falling into the "amber" category.
Since then, there have been five "reviews" to the lists: one on 3 June, one on 24 June, one on 14 July and the latest ones on 4 and 26 August.
In the most recent reshuffle, Canada and Switzerland were two of seven countries added to the list of green destinations, while Thailand and Montenegro were downgraded from amber to red.
No destinations were booted down from green to amber.
The 43 "green list" countries have the lightest restrictions on entry back into the UK, with no quarantine imposed and travellers merely required to take one PCR test within two days of arrival.
"Amber list" countries – which include the US and most of Europe – require unvaccinated adult arrivals to self-isolate at home for 10 days and pay for two PCR tests, one on day two and one on day eight.
All travellers must show proof of a negative Covid test – PCR, rapid antigen or lateral flow – before departure to the UK.
However, fully vaccinated British adults and double jabbed travellers from the US and EU (who've had their second dose at least 14 days prior), plus those aged under 18, don't have to quarantine when returning from an amber list country. The restrictions for these travellers are the same as those for green list arrivals to the UK: a pre-departure lateral flow test, plus the gold standard day two PCR test.
Popular holiday destinations in the amber category include Spain, Portugal, Italy, France and Greece.
Here are the countries that are currently amber (this list is not exhaustive; if your destination is not on the green or red list, it should be classified as amber):
Amber list
Akrotiri and Dhekelia
Albania
Algeria
Andorra
Armenia
Aruba
Azerbaijan
The Bahamas
Bahrain
Balearic Islands (Formentera, Ibiza, Mallorca and Menorca)
Belarus
Belgium
Belize
Benin
Bhutan
Bonaire, Sint Eustatius and Saba
Bosnia and Herzegovina
British Virgin Islands
Bulgaria
Burkina Faso
Cambodia
Cameroon
Central African Republic
Chad
China
Comoros
Cook Islands
Côte d'Ivoire
Croatia
Curaçao
Cyprus
Czech Republic
Djibouti
El Salvador
Equatorial Guinea
Estonia
Fiji
France
French Polynesia
Gabon
The Gambia
Ghana
Greece (including islands)
Greenland
Guadeloupe
Guatemala
Guinea
Guinea-Bissau
Honduras
Hong Kong
Hungary
India
Iran
Iraq
Italy
Jamaica
Japan
Jordan
Kazakhstan
Kiribati
Kosovo
Kuwait
Kyrgyzstan
Laos
Lebanon
Liberia
Libya
Luxembourg
Macao
Madagascar
Malaysia
Mali
Marshall Islands
Martinique
Mauritania
Mauritius
Micronesia
Moldova
Monaco
Morocco
Nauru
Netherlands
New Caledonia
Nicaragua
Niger
Nigeria
North Korea
North Macedonia
The Occupied Palestinian Territories
Palau
Papua New Guinea
Poland
Portugal
Qatar
Russia
Samoa
San Marino
Sao Tome and Principe
Saudi Arabia
Senegal
Serbia
Solomon Islands
South Korea
South Sudan
Spain (including the Balearics and Canary Islands)
St Kitts and Nevis
St Lucia
St Martin and St Barthélemy
St Vincent and the Grenadines
Sweden
Syria
Taiwan
Tajikistan
Timor-Leste
Togo
Tonga
Turkmenistan
Tuvalu
UAE
Ukraine
United States (USA)
Uzbekistan
Vanuatu
Vietnam
Wallis and Futuna
Western Sahara
Register for free to continue reading
Registration is a free and easy way to support our truly independent journalism
By registering, you will also enjoy limited access to Premium articles, exclusive newsletters, commenting, and virtual events with our leading journalists
Already have an account? sign in
Register for free to continue reading
Registration is a free and easy way to support our truly independent journalism
By registering, you will also enjoy limited access to Premium articles, exclusive newsletters, commenting, and virtual events with our leading journalists
Already have an account? sign in
Join our new commenting forum
Join thought-provoking conversations, follow other Independent readers and see their replies