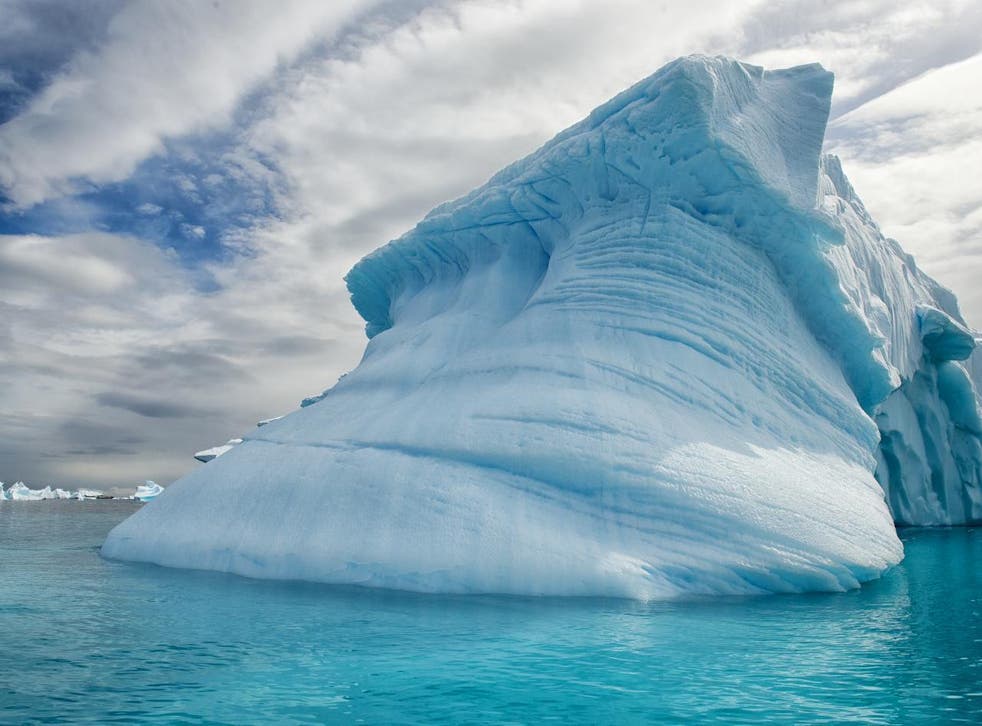 32 top destinations where travel experts are going on holiday in 2018
From Amalfi to Antarctica, 32 trips our experts are taking in 2018
Monday 01 January 2018 15:34 Comments
You've read the "hot lists" and know the "must-go" destinations for 2018. You know which countries have anniversaries and which cities are capitals of culture. You've even heard about destinations with new routes and easier visa rules. But where are people in the know going this year? We asked 20 travel experts to share their 2018 holiday plans.
I'm planning an Antarctica trip, creating my own "spiritual story" (a big trend for 2018) with moments of mindfulness and pursuits of self-discovery. There are some amazing options for how to visit responsibly these days that don't involve pulling a sled and camping on the ice.
I would love to watch the 2018 Winter Paralympics in PyeongChang in March – I was lucky to attend the Rio Paralympics in 2016, and the vibe there was incredible. Top of my bucket list at the moment is to try adaptive skiing, so it would be great to see the world-class experts in action.
I'll be heading to the Ruaha, Southern Tanzania. Covering almost 8,000sq miles, it's a remote wilderness offering offering 10 per cent of the world's lion population, elephant, wild dog, leopard, buffalo and over 565 species of birds. Combine with the Selous (with game viewing on the Rufiji River) and the Mahale Mountains for chimpanzee tracking, and you have quite possibly one of the best safari experiences on earth.
I'm a bit of a last-minute travel planner, but I do plan to go walking on the Amalfi Coast in September. I meet up with a group of friends from Australia every three years, and 2018's the year – so I'm following the crowd to Italy.
This year for me is all about revisiting old favourites. I'll be going to Bali in February – a Balinese friend has invited me to her wedding, and I feel it's important to be supporting the local economy, which is suffering because of the uncertainty around the will-it-won't-it volcano action.
I visit Venice about five or six times a year, but I've never been during Carnevale. I normally spend a month there over December or January, but I haven't made it this time, so I'm due a visit for some hot zabaglione and fritelle doughnuts at my favourite pasticceria, Didovich. I'm not sure how I'll feel about the costumed tourists, but I'll be interested to see how the city changes.
And I'm determined at some point to have a week in Joshua Tree, renting my favourite cabin in the California desert and switching off the internet to read, do yoga, and try to talk to aliens at the Integratron. Joshua Tree is a place that means an enormous amount to me – I spent three months there last year, writing my book, Heal Me – so once the book is out, I want to go back, catch up with old friends and soak up the atmosphere that I've found transformative since the first time I went there, eight years ago.
In terms of destinations that are new to me, I'm itching to go to Iran and Ghana this year. Citywise: Sao Paulo, Riga and Lagos.
I'm off to Barbados for a post-Christmas break. It's a multi-generational holiday and we wanted winter sun and an all-inclusive package so the whole family can relax. We'll have beautiful beaches on our doorstep to keep my granddaughter occupied.
I've been unable to travel for two years due to kidney failure, but thanks to my wife donating a kidney, I've recently had a transplant. Our first trip will be to our favourite place, somewhere where we have great memories, and somewhere to renew and refresh: north-west Scotland. I'll walk the glens, eat seafood, look for stags and eagles, and discover deserted white-sand beaches not accessible by road.
I will be holidaying in Japan for the first time in April, to experience the cherry blossom season. As host of the Rugby World Cup in 2019, and the Olympics in 2020, Japan is going to be drawing more visitors than ever from across the world, so 2018 is the perfect time to visit and beat the rush.
I'm returning to the Czech Republic, where I lived and worked for three years. 2018 is the 100th anniversary of the First Republic, the earliest form of the Czech state, and the country is celebrating
One hundred years of the Czech Republic story. I'll be going on a tour of the spas and hiking spots, which I'm particularly excited about, having not tried them while I lived in the Czech Republic.
Everyone's talking about Montenegro at the moment. It's tiny, beautiful, still relatively unknown to mass tourism, and I want to go there in 2018 before it is fully "discovered".
For me, Georgia is definitely on the list for 2018. When possible, I like to visit new countries before they become massively popular tourist spots and Georgia's tourism is definitely heating up. Georgian landscapes, hospitality, and especially the food are exceptional and it's incredibly affordable – for now. And they've got heli-skiing as well! Best of all, there is now a direct route from London with Wizz Air, which can drop to £30 return if you time it just right.
I'd like to spend two weeks in Ethiopia before it becomes swamped with mass tourism – to see the extraordinary rock-hewn churches and vast and varied landscapes. I'm also going to Tangier to visit a friend and take in a little early spring sunshine – and for my regular dose of Morocco's souks, and delicious slow cooked lamb washed down with their spicy syrah wines.
The lack of snow in South Devon led to me feeling very un-Christmassy this year, so plans are already afoot for skiing at the end of the year – I'm currently looking at Italian resorts.
I'll be driving to La Rochelle – I'm a rugby supporter, and my team (Harlequins) are playing there. Normally I make a long weekend of wherever they're playing – last year I went to Belfast for the first time to see them.
When the weather gets miserable, I'd like to go somewhere like the Canaries for some sun. But I'd love to go back to the Maldives this year, if I could find a deal off-season. I went before, and it was a place where you really do lose the rest of the world. The only internet was by a boat near reception.
I'm off to Thailand in January – glamping is a growing trend in Asia.
The Rockies are on my bucket list and I try to visit somewhere new every year so in 2018 I'm ticking that off and heading to the Calgary Stampede, through Canada on the Rocky Mountaineer and then onto a 5-star Luxury Alaskan Cruise. It's the first time that these three elements have been packaged together as a single holiday experience. Horses, hoodoos and huskies!
I'll be spending the summer in Cornwall having just bought a small house down there. I might make it to the Hebrides if it gets too hot in Padstow!
If Lisbon was the new Barcelona, Porto is the new Lisbon. Or so I hear. With the same laid-back Portuguese vibe and pretty cobbled streets but without the crowds, Portugal's second city is growing ever more popular. It's home to one of the world's most-visited bookshops, Livraria Lello, which is said to have inspired JK Rowling as she began writing the Harry Potter books. Best get in there before everyone's doing it.
And after reading Sue Watt's moving piece about running a marathon in Sierra Leone, part of me is hugely intrigued to visit there. Blighted by an 11-year civil war until 2002 and then sent reeling by the Ebola virus in 2014, the country has stayed firmly off tourists' agendas. But now Sierra Leone is seemingly back on track; it was declared Ebola-free in March 2016 and this year new hotels have been springing up, along with roads to improve access to the beaches.
I'm hoping to visit Costa Rica to see a mix of both beautiful white-sand beaches and inland forests. Central America is incredibly diverse and the region is made up of some of the world's least visited destinations, but that's starting to change because of this desire to see new places and explore.
This year I'm hoping to do the Midnight Half Marathon in Iceland. I'm also really hoping to get in a trip to Iran, which has been on my bucket list for a while. Plus some more relaxing trips – a lazy beach holiday in Thailand and some cycling in France.
Register for free to continue reading
Registration is a free and easy way to support our truly independent journalism
By registering, you will also enjoy limited access to Premium articles, exclusive newsletters, commenting, and virtual events with our leading journalists
Already have an account? sign in
Join our new commenting forum
Join thought-provoking conversations, follow other Independent readers and see their replies