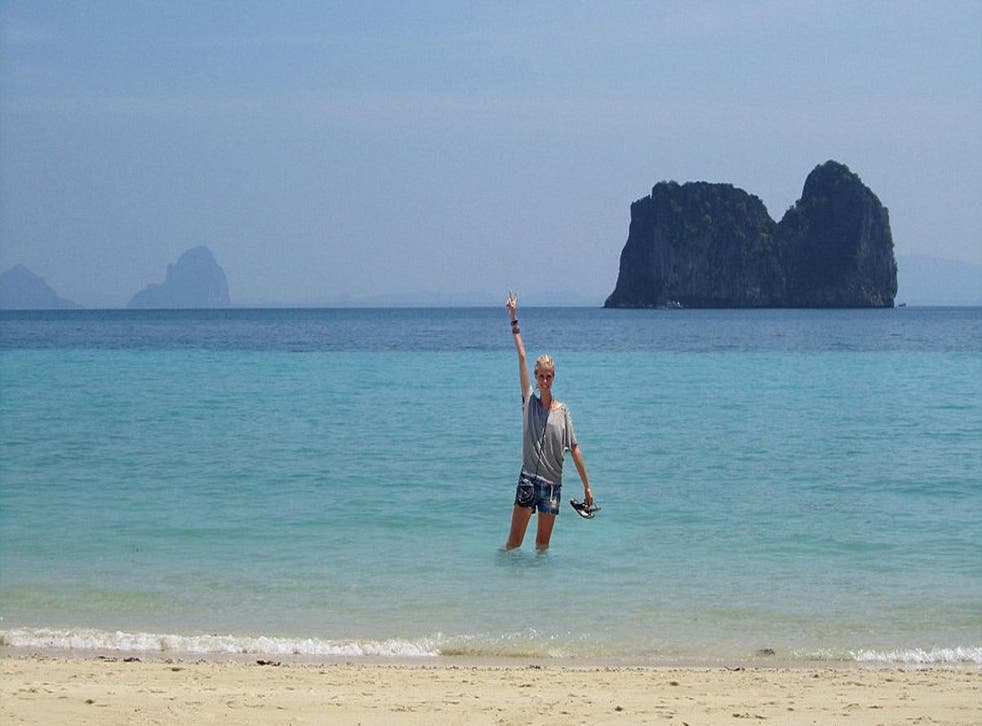 Woman 'finds herself' in South-east Asia with a little help from Photoshop to satirise Facebook bragging
Pictures of her at beaches and Buddhist temples were all fake
Dutch student Zilla van den Born put Photoshop to heroic use by inserting herself into images of stunning beaches and scenes of Buddhist monks and uploading them to Facebook to highlight how "we create an ideal world online which reality can no longer meet".
The 25-year-old appeared to her friends to be enjoying a five-week holiday in South-east Asia, when in fact she was sat at home in Amsterdam the entire time.
Zilla, who used the fake photos as part of a university project, was waved off by family and friends at the airport before swiftly taking a train back home where she stayed in pretty much solitude for 42 days drip-feeding Facebook with manipulated images.
"I did this to show people that we filter and manipulate what we show on social media - we create an ideal world online which reality can no longer meet," she said.
"My goal was to prove how common and easy it is for people to distort reality. Everyone knows that pictures of models are manipulated, but we often overlook the fact that we manipulate reality also in our own lives."
In some cases incorporating locations in Amsterdam and dressing them up to look like South-east Asia, Zilla showed herself enjoying local Thai cuisine, snorkelling, travelling in tuk-tuks and visiting Buddhist temples.
Her commitment to the hoax was staggering, even Skyping her parents after making her room look like a Thai hotel room complete with decorations and umbrella.
Her project echoes this video which also skilfully lampooned narcissism on Facebook by showing how high points in a day can be easily faked.
Join our new commenting forum
Join thought-provoking conversations, follow other Independent readers and see their replies