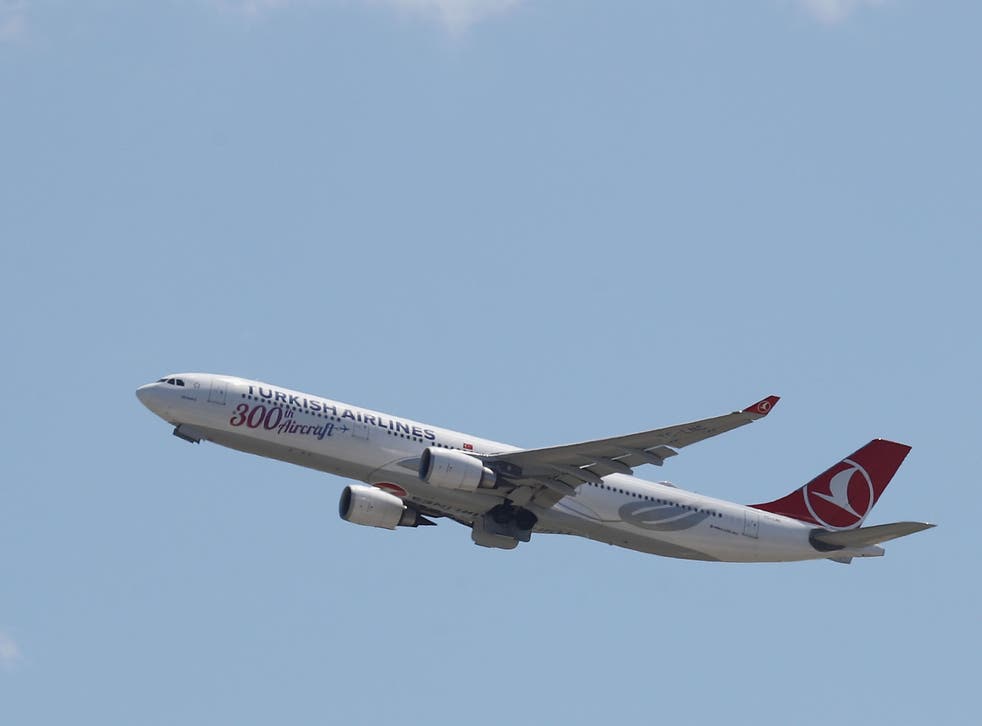 Woman gives birth on Turkish Airlines flight
'I was so happy everything was OK,' says doctor who delivered baby mid-flight
Helen Coffey
Friday 01 October 2021 11:53 Comments
A woman has given birth onboard a Turkish Airlinesflight.
The new mother was on a flight from Istanbul to Chicago on 27 September when she unexpectedly went into labour, two weeks before her due date.
The Moroccan woman's waters broke at 30,000ft, forcing cabin crew to make a tannoy announcement asking if there was a doctor onboard.
Dr Feridun Kubilay stepped up to the plate, despite not having delivered a baby in decades.
Kubilay, who works part-time as a neurosurgeon in Turkey but does not practice medicine in his adopted hometown of New Orleans, told Nola.com: "I was so happy everything was OK."
It was only by chance that he was on the plane at all, having decided to delay his original flight back to the US by a week.
The baby boy was delivered safely and was named Mehdi.
A medical team was waiting to meet the plane when it touched down in Chicago, Illinois.
It's far from the first time a baby has been delivered mid-flight.
In September 2020, a baby was given free flights for life after her mother gave birth while still airborne.
EgyptAir flight MS777 from Cairo to London had to do an emergency landing when Yemeni passenger Hiyam Nasr Naji Daaban realised she was going into labour.
The pilot diverted the service to Munich, Germany, in hopes that Daaban could reach a hospital in time.
However, the prospective mother delivered a baby girl before the plane could land, with the help of a doctor who happened to be onboard.
In response, the airline said the child would receive free EgyptAir flights for life – though the offer seemingly only extended to Munich, where the aircraft was diverted to.
Register for free to continue reading
Registration is a free and easy way to support our truly independent journalism
By registering, you will also enjoy limited access to Premium articles, exclusive newsletters, commenting, and virtual events with our leading journalists
Already have an account? sign in
Join our new commenting forum
Join thought-provoking conversations, follow other Independent readers and see their replies