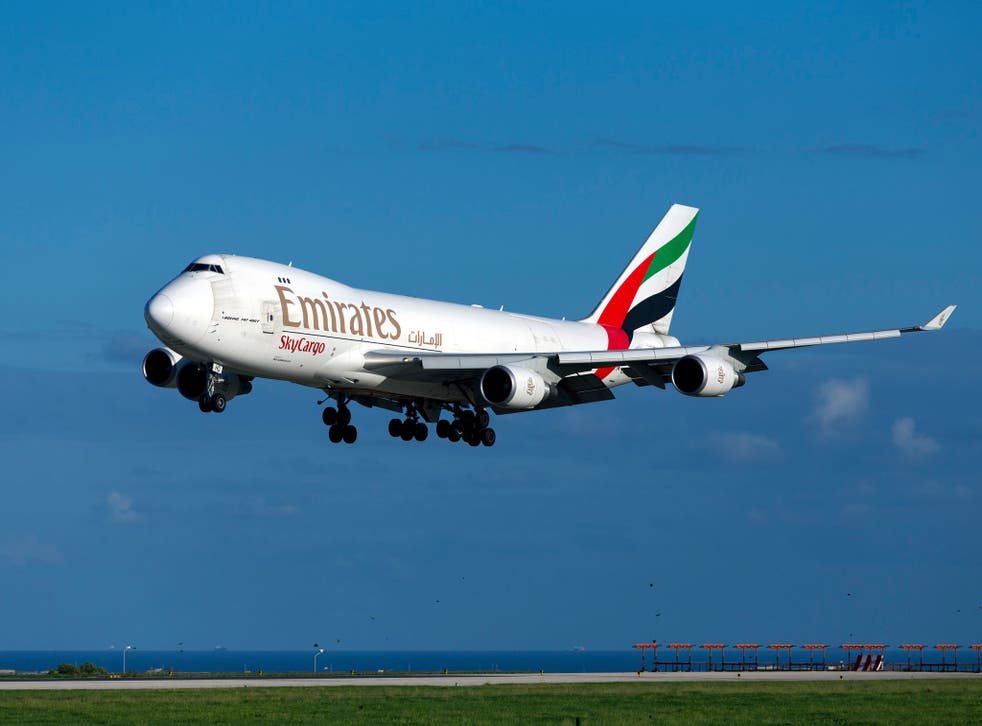 Woman thrown off Emirates flight after 'complaining' about period pain
Beth Evans described pain as 'one out of 10' to boyfriend
A woman and her boyfriend were allegedly thrown off a £400 Dubai-bound Emirates flight shortly before it took off, after she told him that she was suffering from period pain.
Beth Evans, 24, told her boyfriend that she had period pains before the plane left Birmingham Airport, describing them as a "one out of 10".
However, when flight crew overheard her, she was told that as there wasn't a doctor on board to provide medical attention, she would need to be removed from the flight.
The couple were forced to spend a further £250 to book themselves on another flight out to Dubai.
Speaking to The Sun, her boyfriend Joshua Moran, 26, said: "To be kicked off for period pains, it was madness. Beth was in tears and getting upset when the hostess was asking her questions.
"It's embarrassing to have to explain about period pains when it's being overheard. They didn't have anyone look her over.
"They just contacted a medical team in the US and they said Beth couldn't fly."
Instagram fitness star responds to her experience of being kicked off an American Airlines flight
An Emirates spokesperson said of the incident: "The passenger alerted crew that she was suffering from discomfort and pain and mentioned she was feeling unwell. The captain made the decision to request medical support and offload Ms Evans so she could access medical assistance.
"We would not have wanted to endanger Ms Evans by delaying medical help had she worsened during the flight."
Speaking to The Independent, Frank Brehany, an independent travel expert, said: "Beth is, I suspect, just one of many millions of women who suffer with period pain, and in an ordinary environment it generally allows for the sufferer to continue with their activity."
He noted that, as the situation arose within an aircraft, it "potentially attracts different considerations."
"In general terms, an airline can refuse to carry someone on their flight if they believe that there is a health risk," he added. "There are many recommendations for passengers, encouraging them to consider their own health and whether they should seek pre-clearance, obtaining a 'fit to fly' certificate."
He said it was likely Emirates had referred to its own terms and conditions, particularly Clause 7, which details when it may refuse to carry a passenger.
"I would have expected the flight crew to carry out a sensible and rational enquiry and reaction to Beth as to the nature and severity of her problem," said Brehany.
He also argued that a proper investigation might have prevented the airline from taking the "drastic action" it ultimately did.
Brehany said it was possible Evans had been unfairly denied boarding under EU regulations, but emphasised the difficulties she may have pursuing a case.
"On the one hand, she is bound by the conditions of carriage, particularly in relation to health; in any dispute, the airline will no doubt seek access to her medical records to determine a medical history" he said. "But if she can show that a poor enquiry was carried out at the time, then the argument for denied boarding becomes stronger as opposed to the airline's reliance on their Ts & Cs."
Join our new commenting forum
Join thought-provoking conversations, follow other Independent readers and see their replies