These are the world's happiest countries
Finland crowned winner for fourth year in a row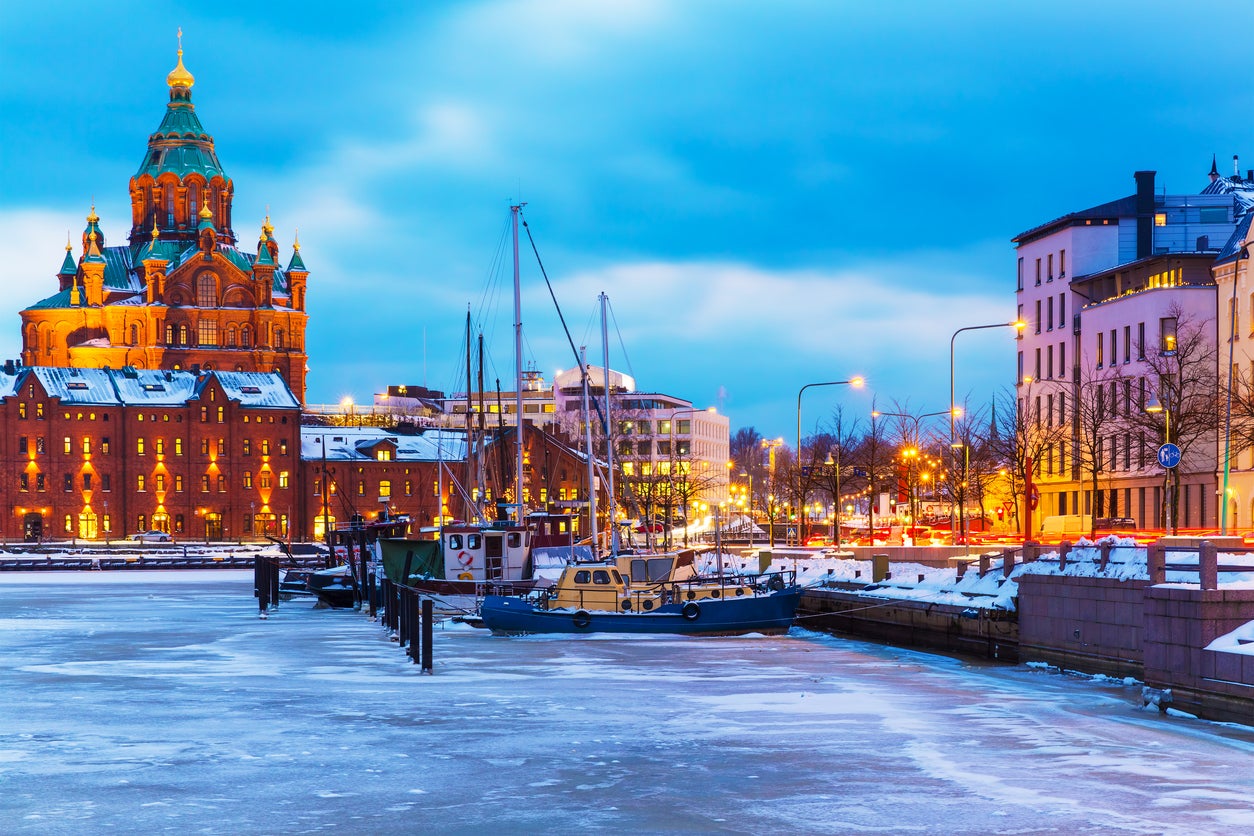 The world's happiest countries have been revealed in this year's United Nations World Happiness Report.
Finland has been crowned the happiest nation for a fourth year in a row, followed by Iceland and Denmark.
Switzerland and the Netherlands rounded out the top five.
This year's report called 2020 a "year like no other", with considerations to match.
"This whole report focuses on the effects of Covid-19 and how people all over the world have fared," says the team behind the study.
"Our aim was two-fold, first to focus on the effects of Covid-19 on the structure and quality of people's lives, and second to describe and evaluate how governments all over the world have dealt with the pandemic.
"In particular, we try to explain why some countries have done so much better than others."
The report highlights the success of East Asia, Australia, and New Zealand's during the pandemic, and says that "the evidence shows that people's morale improves when the government acts".
Read more: 
It also looks at countries' overall mental health, and the role that social connectedness, which has been impacted by orders to stay at home and enforced physical distancing, plays in people's overall happiness.
Despite the unprecedented nature of 2020, however, the rankings overall remained similar to the previous year.
"Surprisingly there was not, on average, a decline in well-being when measured by people's own evaluation of their lives," said study editor John Helliwell. "One possible explanation is that people see Covid-19 as a common, outside threat affecting everybody and that this has generated a greater sense of solidarity and fellow-feeling."
The UK came in 18th place, having dropped five places from the previous year, while Germany jumped 10 places from 17th to seventh.
Speaking of Finland's fourth consecutive win, Heli Jimenez, senior director of international marketing at Business Finland, said: "Finnish happiness isn't skin deep and immediately visible – it's deeply engrained in our being. Sustainable happiness is our superpower, and it means we tend to take life as it comes – a trait that is helping us through these challenging times.
"We appreciate the small things in our daily lives, such as sitting quietly on a bench and staring at the empty lake after a relaxing sauna session or taking a morning dip in the sea before starting the working day."
World's happiest countries 2021
Finland
Iceland
Denmark
Switzerland
Netherlands
Sweden
Germany
Norway
New Zealand
Austria
Israel
Australia
Ireland
United States
Canada
Czech Republic
Belgium
United Kingdom
Taiwan
France
This article was amended on 21 April. The table previously featured China at no 19, when it should have been Taiwan.
Join our commenting forum
Join thought-provoking conversations, follow other Independent readers and see their replies