Ski holidays: What to pack for your winter break
From sun cream to salopettes, we've got you covered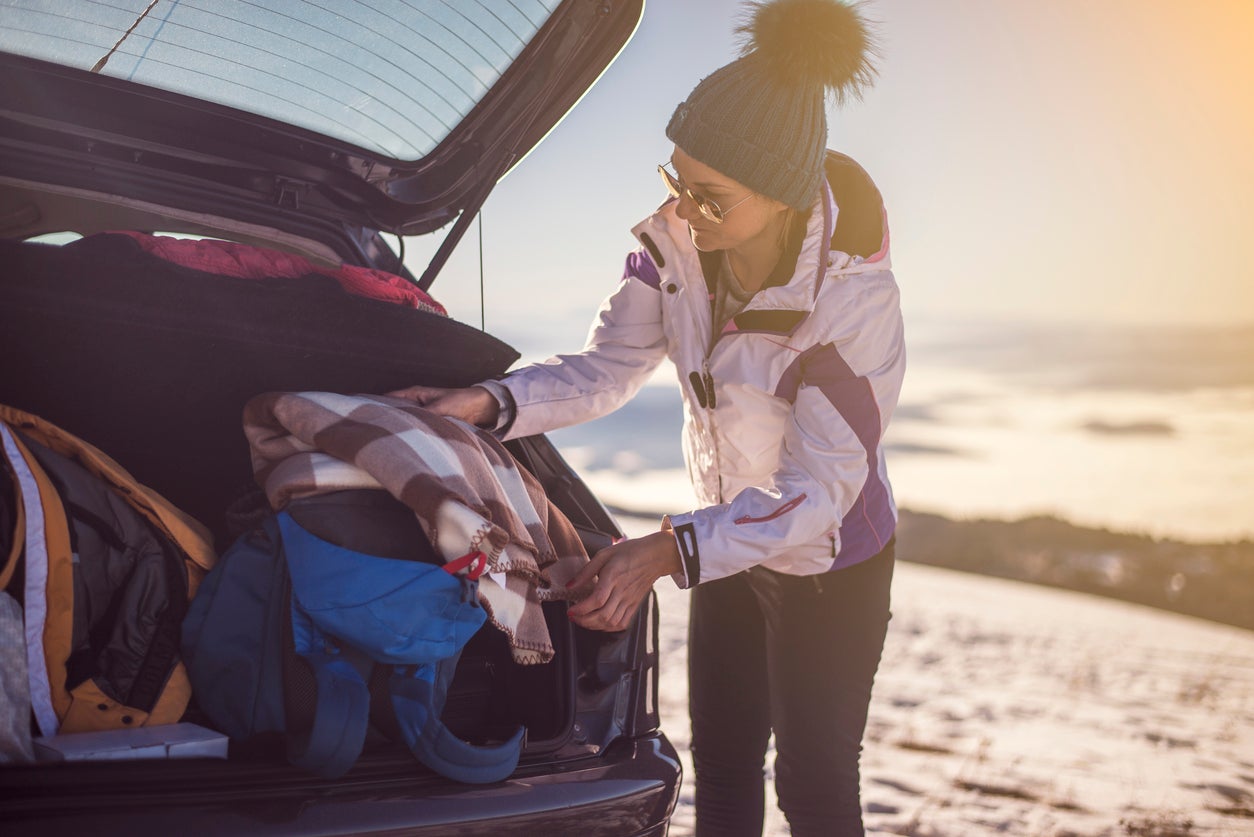 For those new to skiing and snowboarding, the question of what to pack for a trip to the mountains can be daunting. How do you dress warmly without overheating? What should you wear in the evening? And how are you supposed to fit it all in?
Here's everything you need to know about packing for a snowsports holiday.
Snowsports wear
Base layers
You may have heard people talk about the importance of layers when dressing for the mountains, and they're quite right. Think thin, wicking fabrics that will trap air between each layer to keep you warm while drawing moisture away from the skin when you work up a sweat.
The first layer is the base layer. Depending on how long you're going for, think about taking a couple of thermal tops and pairs of long johns - these will be a staple for the holiday and you'll wear them every day. Even if the weather's fairly warm, it's best to strip outer layers off first and keep the base layers on (it can still get cold on long chairlift rides).
Base layers vary wildly in expense from under £10 to over £100; some of this will be to do with the materials used, such as ultra-soft merino wool, which ups the price. If it's your first ski or snowboard holiday, it's probably best not to splurge too much on kit - if you're strapped for cash and you're not going anywhere too cold, a pair of ordinary leggings will even do the job. Alternatively M&S is great for sourcing thermals that won't break the bank.
Mid-layers
These are, as the name suggests, the mid-layer between base layer and jacket. Again, you don't want anything too thick or bulky (steer clear of hoodies) – opt for thin fleeces or down jackets, or if you're going late season when the weather's getting warmer, tee-shirts will do. Pack a couple of each, space permitting.
Snowsports jacket
As this is the bulkiest item, it's best to wear it on the journey rather than try to pack it. Like everything related to skiing and snowboarding, you can spend from relatively little to an eye-watering amount. As a novice, it's better not to go too crazy - however, it is good to look out for how waterproof a jacket is, and how warm. There can be a lot of waiting around as a beginner, and the last thing you want is to get cold.
Make sure you buy an insulated rather than a shell jacket (unless you have a separate softshell jacket to go underneath), and plump for a minimum waterproof rating of 5,000mm to ensure you stay dry.
New to skiing? The best option may be to borrow a jacket from a similar-sized friend. If it turns out you're a convert, you can always buy your own in time for next season.
Salopettes/ski pants
These are the outer trousers, and should have a similar level of waterproofing to the jacket. Some are very high-waisted and come with braces to hold them up, while others have the shape of normal trousers. Go with whatever you feel most comfortable in - ensure they're not too tight and that you have a good range of movement in them.
Socks
Ski socks are like normal socks, only thicker and longer. Take about three pairs - at a pinch thick walking socks will do the trick. Roll them into balls and tuck them into shoes in your luggage to save space.
Goggles
These are essential for visibility - they can help you see the contours of the slope in flat light, keep your eyes shaded from the sun and stop them from watering as the wind whips past. For a first holiday a cheap pair of goggles will do; as you progress and start to take on tougher terrain and more challenging conditions in all weathers, it becomes a good idea to invest in a pair with interchangeable lenses for different types of light.
Gloves
These should be thick, warm and waterproof as your hands are the bits that tend to get the coldest. If you can, opt for mittens instead as these tend to be warmer; for the best of both, look for split finger mittens, where the index finger is separate to the rest of the glove, making it warm while offering greater dexterity. If your hands tend to get very cold, consider also taking hand warmers to put inside your gloves.
Abandoned Alps Ski Resort in South Korea
Show all 15
Helmet
There has been a headwear revolution on the slopes in the last decade, and these days it's far more common to see people wearing a helmet. For beginners it might be easier and more economical to rent one from the ski hire shop instead of buying your own.
Skis/snowboard and boots
As a novice, it's much easier to hire your skis or snowboard and boots from a shop in resort. For one thing, ski carriage on airlines can be fairly expensive. Expert fitters can also recommend what would suit you best depending on your level, size and the terrain you'll be exploring. However, if you do have your own, make the most of your ski or snowboard bag by packing it with as much of your skiwear as possible.
Aprés wear
You won't be on the slopes all day, and come evening you'll need a whole other wardrobe. Remember it is still going to be cold though, and heels aren't recommended on slushy, icy streets.
Après boots (a pair of flat boots with good grip)
Two pairs of jeans
A couple of jumpers or cardigans
Socks
Tights/leggings
Tops
Skirts/dresses
Shirts
Hat
Essentials
Obviously you'll pack the same important bits you would for any normal holiday, eg passport/tickets/money/insurance details. However, there are extras to remember for a ski trip:
Sun cream (high SPF)
Lip balm (high SPF)
Adaptors
Moisturiser or aftersun
Water bottle
Rucksack
Deep heat or similar
Slippers
Join our commenting forum
Join thought-provoking conversations, follow other Independent readers and see their replies