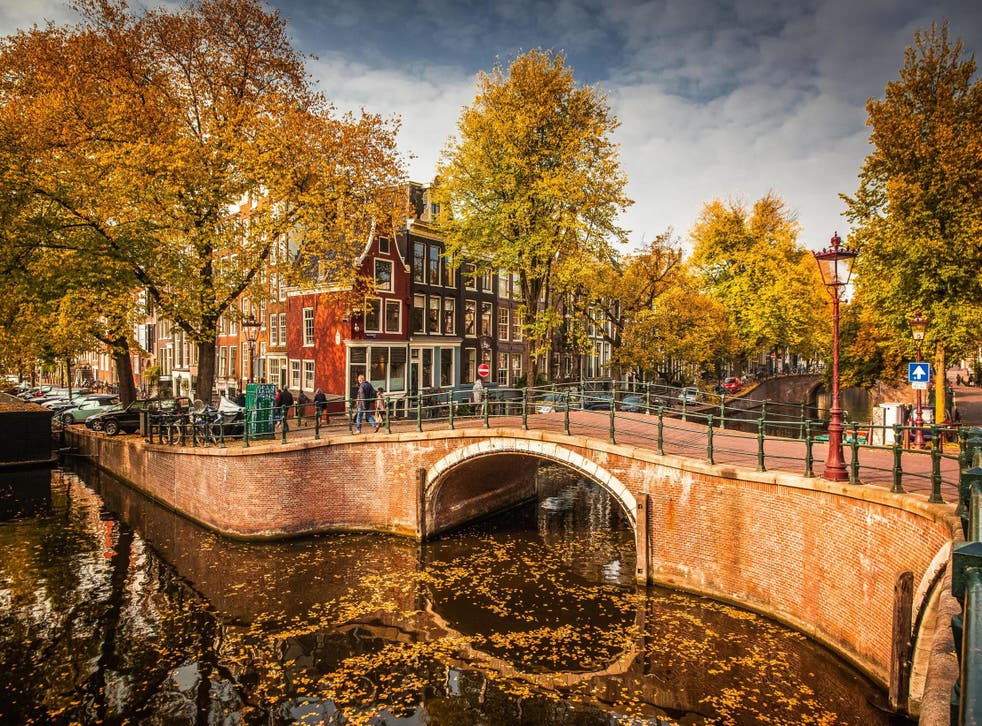 The best places to visit in the Netherlands
With cosy cafés, high culture, serene canals and copious cycle paths, explore all the Netherlands has to offer by car
Monday 12 November 2018 11:43
Dynamic and densely populated, the Netherlands is a compelling mix of progressiveness and tradition.
Encircled by canals, its art-filled cities are a major draw, with cosy cafés and gabled townhouses brushing up against futuristic architecture and daring modern design. But away from the urban centres, vast forests and miles of dune-backed beaches exert their pull, as do the windmills, tulip fields and flat-as-a-pancake cycle paths that have long defined the Dutch landscape.
Best of all, this fascinating country is around a three-hour drive from Calais, so you can pack in several major highlights on even the shortest of weekend breaks.
Culture calling
The nation's cultural scene is dominated by a quartet of world-class institutions in Amsterdam. Dubbed the Museum of the Netherlands, the Rijksmuseum pays tribute to the Dutch Golden Age. Across the square, the Van Gogh Museum is home to the troubled artist's self-portraits and sunflower series, as well as paintings by his contemporaries. Next door, modern artworks fill the walls of the striking Stedelijk Museum, while further north, on Prinsengracht, the Anne Frank House offers a profoundly moving insight into the life of the young wartime diarist.
Other artistic treasures lie outside the capital, including Vermeer's Girl With A Pearl Earring at the Mauritshuis in The Hague. History buffs can explore some of the trading towns of the Hanseatic League, such as elegant Zwolle with its Gothic quarter and star-shaped moat, or medieval Zutphen, home to more than 450 national monuments.
Design for life
The Dutch knack for innovation is visible across the country, from major civic feats such as the Delta Works' flood barriers to the residential masterpieces of the minimalist De Stijl movement in Amersfoort and Utrecht. But the undisputed design capital of the Netherlands is the gritty port city of Rotterdam. Architectural showpieces such as the Erasmus Bridge, Piet Blom's Cube Houses and the dramatic, U-shaped Markthal helped cement its reputation, while design hotels Mainport and Stroom let you immerse yourself in the vibe.
The great outdoors
Dutch downtime revolves around being outside, preferably on a bike – though sailing, walking and canal boating are almost as popular. National cycle routes criss-cross the country, through cities, towns and villages, past beaches and rainbow-like rows of tulips. Rental bikes are available everywhere, and with more than 32,000km of dedicated paths, it's the easiest way to explore. Try one of the themed routes, such as the Dutch Coastal Route along the North Sea and Wadden Sea coast, or take a free bike for a spin in De Hoge Veluwe National Park, home to wild boar and red deer.
Take your car with Eurotunnel Le Shuttle and you can explore all the Netherlands has to offer at your own pace. Book tickets today at eurotunnel.com