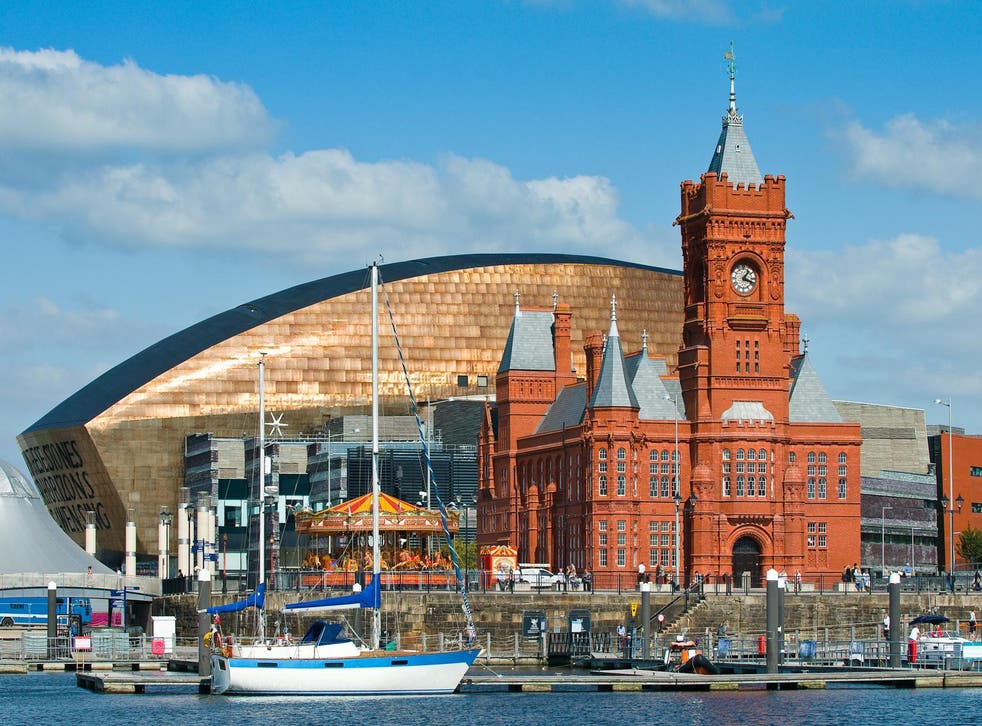 10 things to do in Cardiff
Cardiff is rocketing in popularity with travellers this year. Here's what's drawing the masses to Wales
Cardiff was once one of the largest coal ports in the world. The wealth created from its industrial past is still evident in the city's fine architecture, but the Welsh capital is perhaps best known around the world these days for being the home of Welsh rugby. However, there is far more to this dynamic city than sport – here's why, apparently, it's rocketing in the holiday destinations stakes for 2017.
Get on your bike
Cardiff is one of the greenest cities in the UK. It's also one of the flattest, which makes it a great place to go cycling. The city's 'green lung' runs along the banks of its major river – The Taff. The Taff Trail runs for 55 miles between Cardiff and Brecon. Its southern section will take you from Cardiff Bay, through the majestic Bute Park and on up to the city's fringes before heading to the hills. The trail is flat and family friendly and has plenty of picnic pit-stops on route. Hire bikes from Cardiff Pedal Power and Cardiff Cycle Tours.
Go arcade shopping
As well two huge modern shopping centres – St Davids and St Davids 2, Cardiff's grand past can be re-lived by meandering through its fine Victorian and Edwardian arcades, with their numerous independent shops. The Royal Arcade is great for antiques and collectibles, while foodies should head to the Castle Arcade. Try Cafe Minuet for huge helpings of homestyle Italian nosh or Barkers Tea Rooms for a cuppa and some Bara Brith (tea bread).
Bag a bit of 'Cool Cymru'
Cardiff is home to the oldest record shop in the world. Spillers Records was founded in 1894 by Henry Spiller. They stock a huge selection of music from every genre on both CD and vinyl, and if you bring the staff biscuits from Wally's deli next door they'll love you forever. They also do a neat line in merchandise – get a T-shirt for a bit of cool Cymru.
Take a water taxi
Hop on the hourly water taxi service from the city centre to the vibrant area of Cardiff Bay. In 1999, the Cardiff Bay Barrage resulted in the creation of a 500-acre freshwater lake and eight miles of waterfront - which, today, is a popular place to dine out, walk or just watch the boats go by. Those looking for history and culture 'down the bay' should head to the pretty Norwegian Church or to what locals call 'the armadillo' – the Wales Millennium Centre – for West End shows and free lunchtime concerts.
Become a time lord
Cardiff Bay is also the location of the Doctor Who Experience. But fans of the cult TV series that was filmed on location in Cardiff need to be quick as the attraction closes its doors on 9 September.
Enjoy some bread of heaven
Pop into Cardiff's Indoor Market to sample some lava bread. This Welsh delicacy isn't bread at all – it's pureed seaweed. Have it for breakfast rolled with oats and fried and served with bacon. It's very good for you apparently.
Ride the waves
Take to the boards even if it's raining on the simulated surf machine at the Cardiff International White Water Centre. There are even two lanes so that friends can have a go at the same time.
Be king for a day
You're never far from a castle in Wales and Cardiff has three spectacular ones within easy reach of the city. First there is Cardiff Castle itself, smack bang in the city centre. Then there's the Gothic fairytale folly that is Castle Coch (The Red Castle) perched on the side of Caerphilly Mountain. A short drive over the mountain will then bring you to Caerphilly Castle – the second largest castle in Britain with its spectacular moat and leaning tower.
Get a taste of Italy
Cardiff has long had a thriving Italian community and the city is blessed with a fine selection of unpretentious Italian eateries as a result. Try Toni Amici for the best tiramisu this side of Treviso, or try celeb spotting at the ever-popular Giovanni's, also in the city centre. For something more simple, grab a slice of authentic Italy by enjoying Cardiff's best pizzas at Calabrisella (029 2022 5839; no web). For pudding, sample some fine Welsh/Italian ice cream from Sidoli which is widely stocked all over the city.
Bring history alive
The St Fagans National Museum of History is an open air museum in the grounds of St Fagan's Castle that features over 40 rescued and rebuilt buildings from all over Wales which you can go inside and explore. As well as farm cottages and Celtic roundhouses, there is a church, a school, a bakery which bakes wonderful bread and a row of Victorian shops which sells old-fashioned sweets and treats. Plus there are regular demonstrations of local crafts. Best of all, it's completely free.
Join our new commenting forum
Join thought-provoking conversations, follow other Independent readers and see their replies