Alex Murdaugh has a new victim story. We should be paying attention
There's a predictable air of the Boy Who Called Wolf - but the seriousness of the allegations cannot be overstated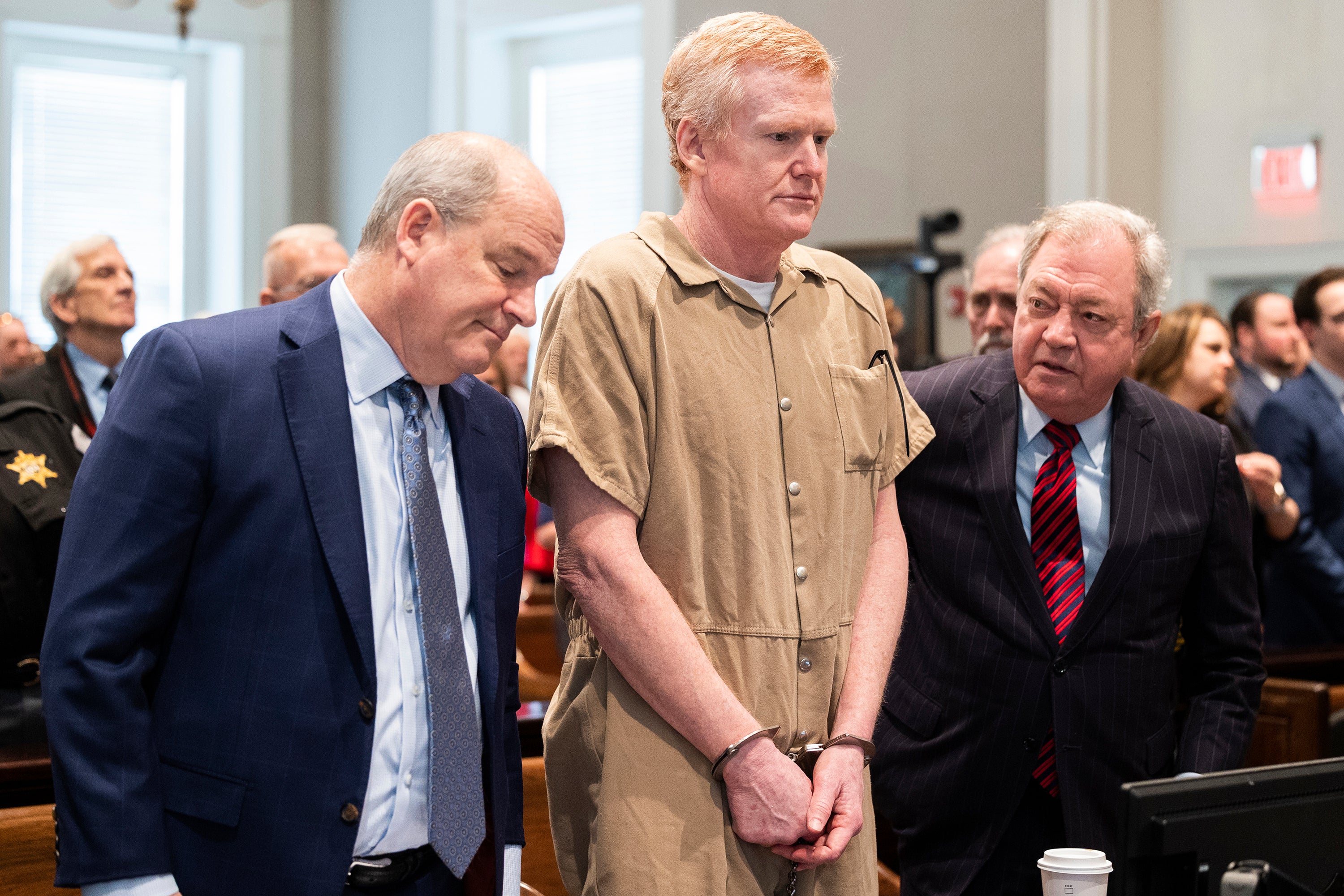 Convicted killer Alex Murdaugh is once again claiming to be a victim in one of America's most explosive murder cases.
The 65-year-old disgraced legal dynasty heir - currently serving life in prison for the brutal June 2021 slayings of his wife Maggie and son Paul - filed a motion for a new murder trial this week on the grounds of alleged jury tampering in his original trial.
Murdaugh's attorneys held a press conference on Tuesday to unveil damning allegations against Colleton County Clerk of Court Rebecca Hill, who they claim pressured jurors to convict him. The attorneys gave a glimpse of Murdaugh's reaction to the evidence outlined in the motion, saying: "He was astonished, he was shaking, he was in disbelief."
This is hardly the first time we've seen Murdaugh take on a victim role. He put on his biggest performance on the witness stand during his trial, where he lamented over his last moments with his wife and son, and sobbed at the horror of finding their bodies as he pleaded for the real killer to be caught.
Then there was the almost farcical incident embedded in the broader case, where Murdaugh hired a hitman to shoot him on the side of the road. At his trial, prosecutors made the convincing argument that Murdaugh was merely trying to make it look as though the person who killed his wife and child was now also after him.
As for the slew of financial crimes he admitted to during testimony at the trial - but has pleaded not guilty to in a separate case - Murdaugh sought to convince the jury that he scammed his law firm clients out of millions because he's a victim of opioid addiction.
Now, as Murdaugh alleges that he's the victim of a fame-hungry court clerk, there's a predictable air of the Boy Who Called Wolf. But the seriousness of the allegations cannot be overstated.
The motion for a new trial claims that Ms Hill advised jurors not to believe Murdaugh's testimony or evidence presented by the defence and pushed them to reach a guilty verdict quickly. She is also accused of fabricating claims about a Facebook post in a bid to remove a juror who she believed would not support a guilty verdict.
The lawyers claim that Ms Hill "betrayed her oath of office for money and fame", noting that she secured a book deal through her work on the trial and made multiple media appearances. Attorney Dick Harpootlian declined to comment on whether Ms Hill should face criminal charges, but called for a federal investigation into whether Murdaugh's civil rights were violated. The Colleton County Court has not responded to the allegations, and Ms Hill did not immediately return a request for comment.
While the next step in this saga unknown, the implications could be monumental. Should an investigation prove any of the claims, it could lead to not only a new "trial of the century" but to potential criminal charges against Ms Hill. It would also force a fresh conversation around the state of the American criminal justice system - wherein just one courtroom camera can turn a case into a primetime spectacle, making mini-celebrities out of the key players.
When he was sentenced, America may have thought the tragedy of the Murdaughs would be laid to rest. These fresh claims, however, show this is far from reality.