I work for an anti-extremism organisation and this is the difference between neo-Nazi and Islamist propaganda online
There is no 'ISIS.com' – but Scottish Dawn is just a click away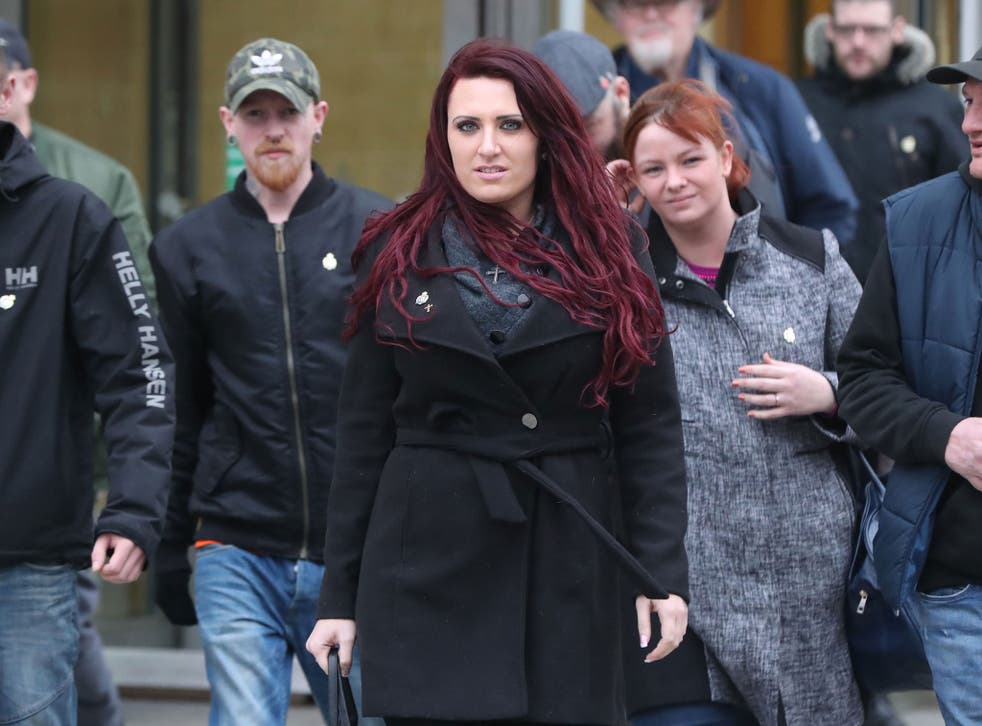 Towards the end of last year, there was much fanfare about Twitter's so called "purge" of extremist accounts, including those of prominent figureheads like Jayda Fransen, the acting leader of Britain First.
YouTube has also begun to quarantine hateful content. There remains, however, a significant amount of potentially illegal far-right material, which is freely available online and which continues to promote the values of terrorist organisations.
Just over a year ago the far-right organisation National Action, whose members lauded the murder of the late Labour MP Jo Cox, was the first such group to be banned in the UK under counter-terror legislation. Shortly afterwards, their members reorganised under new banners – Scottish Dawn and NS131 – mirroring the dispersal dynamics of banned Islamist organisations, like al-Muhajiroun. These aliases were also quickly proscribed.
National Action spokesman says he's a Nazi whose role model is Hitler
Five men and one woman associated with National Action were charged last week with being concerned in the commission, preparation and instigation of acts of terrorism. These arrests are important and demonstrate the commitment of law enforcement to tackling the terrorist group's infrastructure; however, they are only one part of the response needed to challenge such movements. As well as foiling plots and targeting active members of these groups, greater efforts must be made to tackle their online presence.
The ability to manipulate social media to recruit new members is a boon for terrorist organisations. ISIS's social media strategy became one of its hallmarks, but neo-Nazis are also keenly aware of the potential of online propaganda and have been for some time. Scottish Dawn, NS131 and National Action are no different. But while it is becoming increasingly difficult to access ISIS-related material without an intimate knowledge of the encrypted messaging channels used by Islamist terrorists, the same cannot be said for far-right terrorist-related material. A cursory Google search is enough to bring you to the official websites of NS131 and Scottish Dawn, pages which contain the manifestos of the groups, propaganda material which promotes their poisonous ideologies, and in the case of NS131, guides on guerrilla campaigning. There is no 'ISIS.com' – but Scottish Dawn is just a click away.
In addition to traditional websites, there is also a significant amount of material relating to National Action available on YouTube, with a number of still active channels hosting content produced by the group and 'fan-boy' material that reinforces its narrative. In comparison to ISIS material, the content is largely non-violent, reinforcing "us versus them" narratives and promoting the group as beneficial to British society. However this material still has important propaganda potential, and could be used to support the radicalisation of vulnerable individuals.
This material is not just present on mainstream platforms. As social media sites such as Twitter and Facebook become more inimical to far-right hate speech, an increasing number of fringe platforms appear to offer sanctuary to sympathisers. Often billed as bastions for freedom of speech, these platforms essentially function as safe spaces for hate. One of the better known of these – Gab.ai – has set itself up as an opponent to Twitter, apparently functioning to expose "the double standards, hypocrisy, and mass censorship of Big Social Media companies in Silicon Valley". Gab has become home to a number of key figures from the global far-right and contains posts and material promoting National Action, among other groups.
Violence on the streets of Charlottesville

Show all 9
In comparison, the largest social media sites are now hostile environments for violent ISIS material. It is rapidly removed, with cheerleaders quickly finding themselves banned from platforms and forced into encrypted, opaque communications channels such as Telegram. This has been the result of concerted activity from social media platforms and law enforcement, as well as significant legal consensus across governments outlawing material associated with these groups. Yet there still remain a number of barriers around adopting a similar approach in the face of the neo-Nazi threat.
To some degree the problem in the UK lies in the fact that although extremism is a global phenomenon, a large number of the platforms and online infrastructures of these groups are rooted in the United States. Accordingly, for better or for worse, they are born out of the intellectual backdrop of freedom of speech. Whilst there is appetite amongst US stakeholders to push back against violent Islamist content, this is not being matched when tackling far-right material. As a result, the onus is on technology companies to deny neo-Nazis a platform.
In the wake of Charlottesville, the notorious American hate site The Daily Stormer was quickly denied services by a number of large companies. The furore which drove this action has not been mirrored in the UK, however, and the Scottish Dawn website remains online because companies (such as hosting service WordPress) continue to provide technical services to it. This is potentially because of the group's obscurity, but as members of these movements continue to face arrest, we must ask ourselves how we can remove their online presence. Far-right terrorists are deadly and seek to undermine our society; we can't afford to let them flourish online.
Jacob Davey is a Researcher and Project Coordinator at the Institute for Strategic Dialogue (ISD), a London based NGO which works to counter violent extremism
Register for free to continue reading
Registration is a free and easy way to support our truly independent journalism
By registering, you will also enjoy limited access to Premium articles, exclusive newsletters, commenting, and virtual events with our leading journalists
Already have an account? sign in
Register for free to continue reading
Registration is a free and easy way to support our truly independent journalism
By registering, you will also enjoy limited access to Premium articles, exclusive newsletters, commenting, and virtual events with our leading journalists
Already have an account? sign in
Join our new commenting forum
Join thought-provoking conversations, follow other Independent readers and see their replies