A decade after the banking crisis, nothing has changed inside the City – and the latest Barclays scandal proves it
Former Barclays chief executive Bob Diamond said in 2011 that banks need to stop apologising – but they are just as corrupt now as when the crisis first hit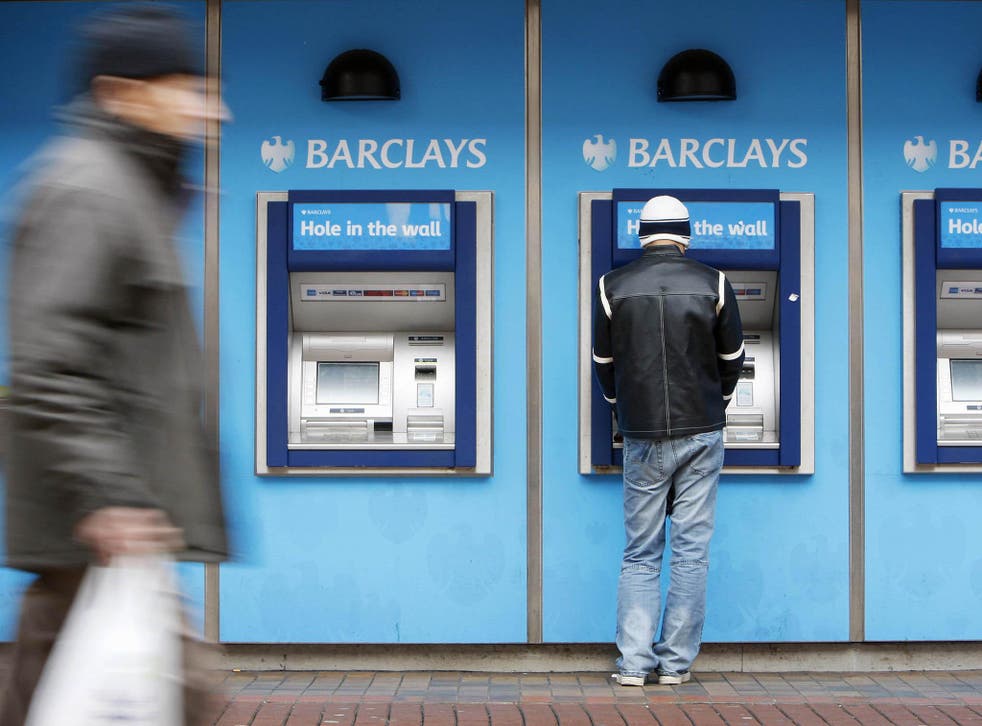 "There was a period of remorse and apology for banks. I think that period needs to be over." The words of the Barclays chief executive Bob Diamond in front of the House of Commons' Treasury Committee in 2011 bear repeating.
Let's briefly summarise what has occurred to Barclays since that statement of defiance, that instruction for us all to move on.
In 2012 the bank was fined £290m by US and UK regulators for rigging the Libor interest rate for profit between 2005 and 2008 – something that prompted the board of Barclays to fire Diamond (although only under pressure from the Bank of England).
City Round-up: Barclays puts aside £500m for alleged rigging
In 2013, Barclays was fined $453m in the US for manipulating electricity prices in California. In 2014 there was a £26m penalty in the UK for a Barclays trader rigging the gold fix price.
This was followed in 2015 with a fine of £284m, the largest UK financial penalty in history, after Barclays traders were shown to have illicitly manipulated foreign exchange markets between 2008 and 2013. The same year Barclays was fined £72.3m for failings on money laundering controls in 2011 and 2012.
And today we learn that the current Barclays chief executive, Jes Staley, last year attempted to unmask a whistleblower – despite being explicitly informed that this was not permissible (for obvious reasons). Regulators are investigating.
By coincidence, a recording from 2008 unearthed by the BBC also today shows a Barclays manager telling a junior to massage his Libor submission during the financial crisis, claiming these instructions came from the Bank of England – something that the Bank has repeatedly denied.
This is very unlikely to be the end of it. An investigation by the Serious Fraud Office into Barclays' 2008 emergency fund raising is due to conclude by the end of next month, amid claims the bank illegally lent $3bn to the Qatar sovereign wealth fund which was then used to buy its own shares. Barclays has failed to co-operate with the SFO, refusing to voluntarily disclose documents.
Barclays is also being taken to court by the US Department of Justice for allegedly misselling mortgage bonds prior in America prior to the financial crisis – something for which it could well ultimately face a multi-billion dollar fine. Unusually, Barclays is fighting the DoJ.
In addition, there are ongoing investigations and court cases - all exhaustively catalogued in the bank's 2016 annual report - into claims of rigging of markets in precious metals, plus more money laundering allegations and a host of other alleged misdemeanours.
An end of apologies? An end of remorse? You must be joking. The Archbishop of York last week claimed that Cadbury's omitting Easter from the name of its annual egg hunt was like spitting on the grave of its Quaker founder. Perhaps, if his blood pressure will withstand it, John Sentamu should consider how the Quaker founders of Barclays would react to what has become of their own once-reputable institution.
Some things have certainly changed in banking in the past decade. There is more regulatory box-ticking, plenty of additional compliance officers, lots of fine speeches about ethics. But for all the comforting words about a new ethos of responsibility, Staley's actions raise questions about whether the culture at the top of these institutions has really been transformed in the way we're led to believe.
Four ex-employees of Barclays were sent to jail last year for rigging Libor. But no bank has lost its licence. None of the senior executives who presided over a rotten culture of fraud have been barred from the financial services industry, let alone prosecuted. Bob "no more remorse" Diamond is now back in the City of London with his investment vehicle recently acquiring a small stockbroker.
Unacceptable faces of banking? The Barclays big hitters

Show all 4
"Without penalising the perpetrators and their seniors we will not get better behaviour", concludes Robert Jenkins, a former Bank of England policymaker.
The internal governance mechanisms of banks still look far from adequate. John McFarlane, the chair of Barclay's board (which has today said Staley retains its "unanimous confidence" despite his whistle-blower witch hunt), last year complained about the size of the fines levied on Barclays, blaming them for the fact that the bank had been forced to cut its dividend to shareholders.
"The societal cost of excessive penalties is very real," McFarlane lamented. Perhaps it would have been more honest of him to have echoed Diamond and simply said that the period of fines for proven wrongdoing by Barclays needs to be over.
Join our new commenting forum
Join thought-provoking conversations, follow other Independent readers and see their replies