Racist hate crime is so out of control that even white British people are being attacked
Pointing out the rise in hate crimes post-Brexit is not an attempt to undermine the democratic will of the British people. We must stand firmly against xenophobia and hatred, regardless of our opinions on the EU referendum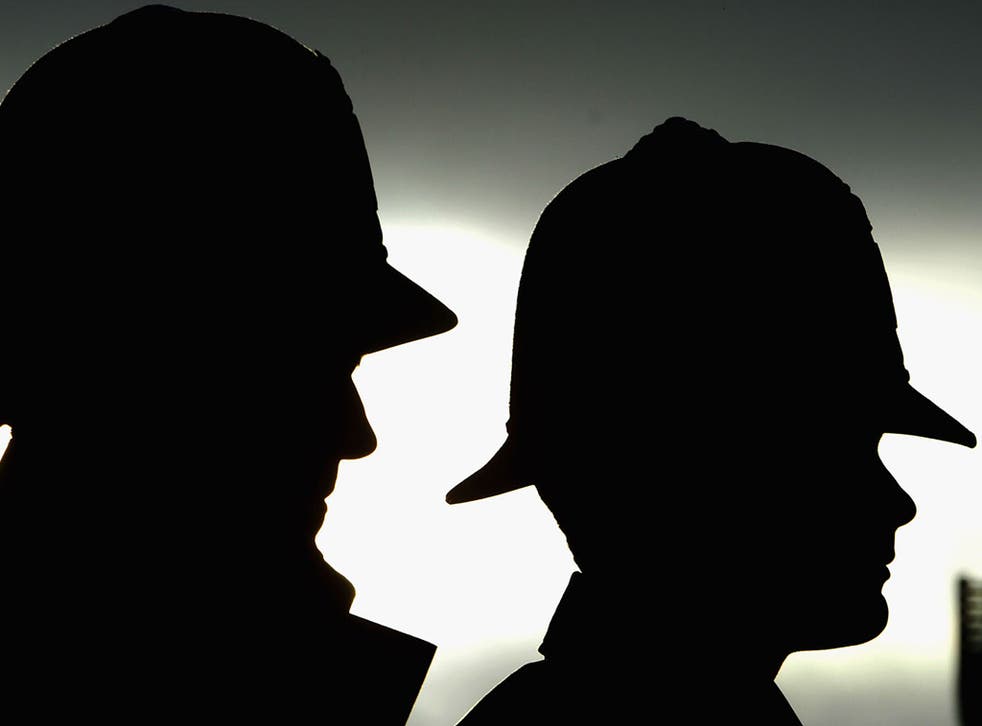 "Go back to where you came from, we don't want you here." Those were the words thrown at 23-year-old Adrienne Kosowski, a first year junior doctor, on his way to work a week after the EU referendum. "I've always considered myself British, [but] I found myself questioning my identity after hearing those words," he tells me.
Rob Waller, a company director on a business trip in Hampshire tells me how he wife was verbally attacked on the street. "Days after the [EU referendum] vote, a group of strangers racially abused my wife. Even though she's white and British, she has gypsy heritage. The last time she was racially abused was in the 1980s during her school years."
Last week, in Manchester, 20-year-old Hannah Moustafa, who wears the hijab, was approached by an angry elderly man on the bus. "We had enough of your kind, take that off your head or join Isis," he shouted. She tells me: "Fellow travellers looked on and I felt alone on the train because no one said anything to him. I felt as though I was the 'odd' one."
These are just a few of the personal stories shared with me in the last 24 hours. As a nation, we should be ashamed that such deplorable incidents are now so common.
Brexit racism and the fightback

Show all 9
Figures published yesterday by the Home Office reveal that police recorded 5,468 racially or religiously aggravated offences, known as "hate crimes", in July – up 41 per cent from 3,886 on the same month last year.
Remember, however, these figures only reveal the number of hate crimes reported – and most hate crimes are not reported. As Adrienne Kosowski, who chose not to report her experience, explained: "It's your word against theirs. I'd feel guilty for wasting police time." Another victim said they didn't want to relive the experience all over again by "dragging on a case".
The inflammatory anti-European, anti-immigrant rhetoric used during the Brexit campaign has now translated into violence, verbal and physical, and some hate crimes have been far worse than these personal stories of abuse.
In just the last month a 34-year-old pregnant woman lost her baby after she was kicked in the torso in a Co-op supermarket in Milton Keynes in a violent racist attack, four teenage boys were arrested following an attack on a Polish man in Leeds and an eastern European immigrant died after six teenage boys brutally attacked him on hearing him speaking in his native tongue.
In this febrile, post-referendum atmosphere, talking about this surge of xenophobic abuse can prompt a defensive response from Brexiteers. Pointing out the rise of hate crime around the EU referendum isn't an attempt to smear Leave voters as xenophobes or racists, nor is it to discredit the referendum result. The problems lies with the leaders and campaigners who failed to shut down inappropriate rhetoric during the Brexit campaign.
That failure paved the way for closet xenophobes to share their prejudices, and gave them an easy way to justify their hate and anger towards those who appear to speak or look foreign. The small minority of Brits who believes it is acceptable to shout racist abuse at fellow residents, citizens and nationals now feel their intolerance has an official sanction – that they, finally, have a democratic mandate to drive immigrants out of the country.
Theresa May has also interpreted the Brexit vote as a demand for lower migration levels. Her response is to place limitations on free movement over retention of free trade with moves towards a "hard Brexit".
Last week the London School of Economics revealed that some of its academics have been barred from advising the Foreign Office on Brexit simply because they are not British. Sarah Hagemann, an assistant professor at LSE, tweeted: "UK govt previously sought work and advice from best experts. Just told I and many colleagues no longer qualify as not UK citizens."
Conservatives using Brexit as 'licence for xenophobia'
We harnessed ourselves to forces of fear and rode a trend of intolerance towards foreigners in the pursuit of unspecified goals. Promises were made of liberal optimism in the battle of Brexit; by definition, we blamed foreigners for the political and economic failures of Britain's governing leaders.
Pointing out the rise in hate crimes post-Brexit is not an attempt to undermine the democratic will of the British people. We must stand firmly against xenophobia, regardless of our opinions on the referendum and its result.
Remaining silent will give xenophobes an implicit mandate to continue with abuse. We should set aside some of what divides us and unite around a common objective: to put an end to hate and intolerance.
Register for free to continue reading
Registration is a free and easy way to support our truly independent journalism
By registering, you will also enjoy limited access to Premium articles, exclusive newsletters, commenting, and virtual events with our leading journalists
Already have an account? sign in
Join our new commenting forum
Join thought-provoking conversations, follow other Independent readers and see their replies