A clean and healthy environment should be a basic human right – international law could make it one
If the right to a clean and healthy environment is enshrined in international law, states would be expressly obligated to 'respect, protect and fulfil' it. It should and would impact domestic law around the globe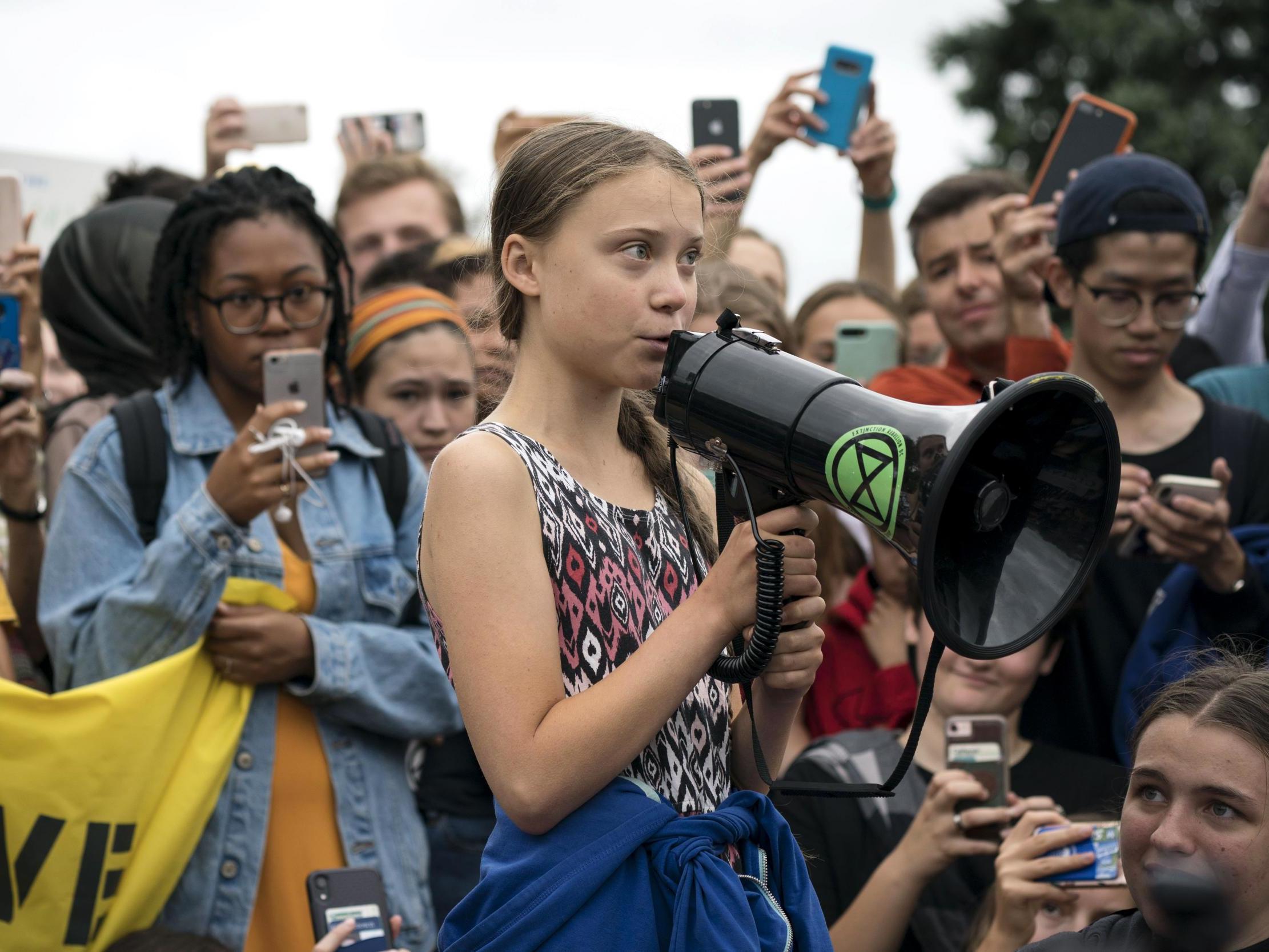 "They're just a bunch of unemployed hippies," a man beside me hissed as he wrestled past the Extinction Rebellion protests that had set up camp in Oxford Circus bringing central London to a standstill.
Across the street a woman in a car screamed similar sentiments at a convoy of protesters on bicycles who were approaching the main sit-in.
That week I was in London, I heard the same insults being repeated over and over again: members of the global protest movement demanding immediate solutions to the world's climate emergency were "useless hippie millennials" disrupting the streets and wasting police time with their fluffy nonsense, fear-mongering and behaviour.
This week, at the extreme end of that rejection of environmental activism, was the Trump administration beginning the formal process to leave the Paris Agreement, one of the only global initiatives to combat climate change at an interstate level.
Mont Blanc 100 years on: Climate change impact revealed
Show all 7
There are many reasons driving the scepticism and misplaced anger. But I believe at the heart of why it is so easy for people to dismiss the vital battle to fight climate change is a problem of language. The lack of legal language, to precise.
There is nothing specifically written into international law enshrining the basic right of human beings to a clean and healthy environment or identifying widespread damage to the environment as a crime.
This is despite the fact that climate change impacts everything from our children's health to mass migration.
This year alone we've seen massive wildfires sweep the Amazon Basin, unprecedented heatwaves across Europe, record-breaking cyclones across southern Africa and even in the UK this week record "biblical" floods due to climate change.
In a multi-part series called Water Wars, I delved into the minutiae of environmental damage, zeroing in on water in conflict.
I saw how water shortages directly impact women, can threaten major international peace treaties, and in the case of Iraq even ignite revolutions and cause mass displacement.
"Although many claim the right to a clean and healthy environment, it has some grounding in what is called international customary law. Right now, there is no international legal treaty basis for it," says Dr Stephen Humphreys, an associate professor of international law at the London School for Economics.
"It exists in many national law constitutions and is referenced in some international instruments like the Cartagena Protocol to the Convention on Biodiversity, but we don't have a treaty that recognises this right in a clearly defined way, that countries can sign up to," he adds.
Many are lobbying very hard at the UN and in Geneva to change that, he continues.
The UN special rapporteur on human rights and the environment, a position created seven years ago, has put a lot of energy into his question. But every effort so far has met a roadblock.
So why bother?
International law is not a magic wand, but its use goes far beyond a piece of legislation that can be hurled about an inaccessible international courtroom.
Scottish red deer show signs of evolution due to climate change - explainer video
If the right to a clean and healthy environment is enshrined in international law, states would be expressly obligated to "respect, protect and fulfil" that right. It should and would impact domestic law around the globe.
If widespread or systematic destruction of the environment ("ecocide") is listed as a crime against humanity, the international community would have a responsibility to prevent and punish that activity.
The severity of the categorisation of the crime would also spark a paradigm shift in global attitudes.
Just for a second, imagine there was such thing as "ecocide".
Imagine how powerful it would be for rights activists, politicians, journalists, lawyers, for those Extinction Rebellion protesters in Oxford Circus, to be able to (hypothetically) call the deforestation of the Amazon Rainforest a crime against humanity?
In the same vein, imagine international law defined what a climate refugee was?
Right now, we effectively have two categories of people on the move: war refugees or economic migrants.
The former can claim asylum, they have to right to resettlement, education, housing, aid, the right to access to courts, identity and travel documents, to work, and crucially the right to not be expelled or sent back.
The latter have no safeguards and, at least from my experience on the migrant trail in Libya, are usually abandoned or forcibly repatriated home.
While I personally reject this distinction and believe economic migrants have the right to seek a better life, this is the reality.
Dr Humphreys argues that fleeing a climate catastrophe is a "more morally pressing" issue than those who are seeking a better economic situation: "These are people who have lost their shelter, homes and livelihoods due to preventable manmade causes. They are not economic migrants and we have a duty to help them."
Philip Alston, the UN special rapporteur on extreme poverty and human rights, went one step further.
In a June report he coined the term "climate apartheid": likening the extreme gap between the wealthy who can pay to escape soaring temperatures, hunger and conflict, and the poorest who are left to suffer, to one of most heinous crimes against humanity.
While the phrase is likely metaphorical, it once again raises questions about other shortfalls of international law: its handling of the tremendous inequality climate change causes.
International law is not going to save our planet – it is an extremely problematic body of words that is even more troublesome when applied. As a journalist, I fight with its terms and its limitations every day.
Campaigners argue that we need to act now to rescue the world, not quibble over legal labels, while experts like Dr Humphreys fear any language that is agreed will be watered down so far as to be unhelpful.
But I still believe calling a spade a spade, or a crime a crime, or a vulnerable person a vulnerable person is the first step – a key tool – we need to help save humanity. It might just change perspectives enough to make a difference.
Join our commenting forum
Join thought-provoking conversations, follow other Independent readers and see their replies