BBC bosses are all at sea in an ocean of self-regard
The cast of characters at this committee hearing could hardly have been bettered as a mini-portrait of those who reach the top of a certain part of our establishment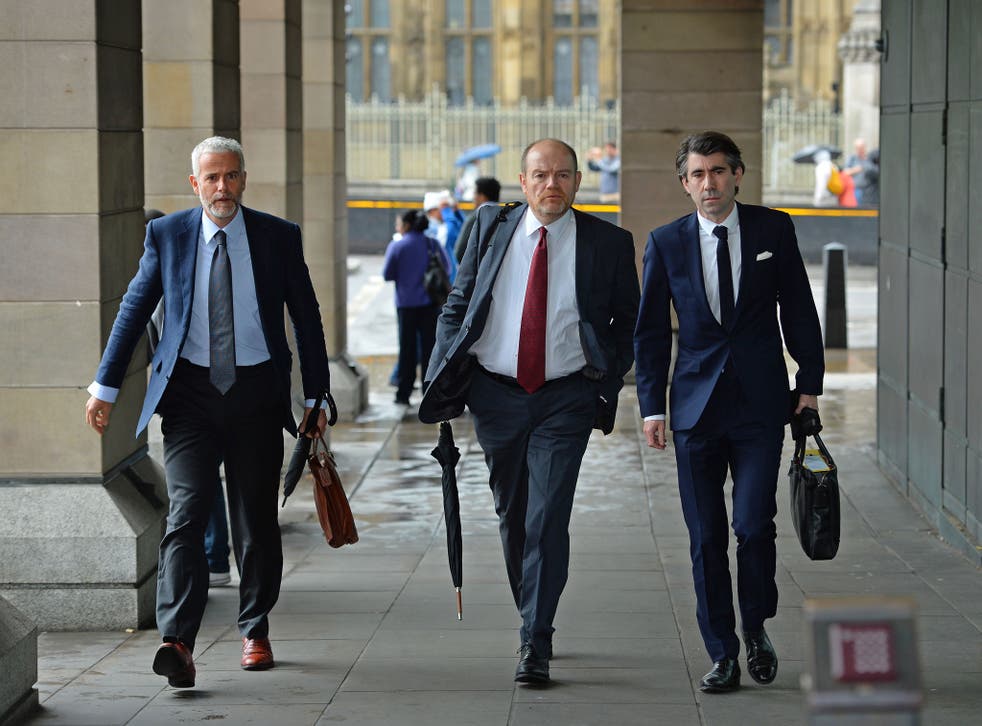 Anyone with even a passing interest in the workings of the British establishment could have done worse than spend an hour or two this afternoon watching the Commons public accounts committee quizzing past and (a few) present luminaries of our public broadcaster. The central point under discussion was the millions of pounds paid out in severance agreements to 150 top managers at the BBC between 2009 and 2012, and the focus was on one such payment in particular: the more than £1m disbursed to the then Deputy Director General, Mark Byford.
The running argument, presented in different ways by Margaret Hodge, the redoubtable chair of this committee, was that the BBC paid out more, quite a lot more, than it absolutely had to contractually; that this money came ultimately from licence-payers, who would neither have expected nor wanted their hard-earned cash to be spent in this way, and that the BBC Trust, the body set up in 2007 to defend the licence-payers' interests, had failed in that signal task. The committee's job was to find out how and why this happened.
This was, in fact, the committee's second effort to get to the bottom of these questions. It had tried last July, but reached a dead end largely because a crucial player was not there. The BBC director general before last, Mark Thompson – on whose watch these payments had mostly been made - had left for the United States to become chief executive at the New York Times. But if he had hoped that deigning to appear before the committee yesterday would soften his treatment, he had another think coming. Hodge - who has done more than any single MP to make parliamentary committees more like their inquisitorial American counterparts – was on terrier form. Sometimes, the viewers might have felt, excessively so, to the extent that a fragment of sympathy for her victims might have been in danger of creeping in.
There were conspicuous absentees this time, too. The hapless Mark Byford, fortunate recipient of the million pounds in question, was repeatedly referred to, but he had, perhaps with a sensible regard for his own safety, stayed away. Still, the cast of characters could hardly have been bettered as a mini-portrait of those who reach the top of a certain part of our establishment.
They were all men, all white men, of a certain age, with the single exception of the about-to-be former director of human resources at the Corporation, Lucy Adams. Is this not a pattern in many other organisations? A posse of men who have climbed the greasy pole and know each other rather well, and a single woman, at human resources, of course, whose capacity to contest – challenge was the word more often used by MPs – the men's decisions might, one felt, be rather limited.
Then there was Mark Thompson, with his wispy facial hair and wispier use of language, who prattled on about how much money he had saved the Corporation – but not (Hodge's preoccupation) how much more he might have saved it, had he stuck to the contractual letter, rather than custom and practice. Would he have made the same decisions now, with the benefit of hindsight, as he made then, Hodge pressed him, hoping for the "no" that never really came.
There was the at once comfortable and venerable Lord Patten, in unusually combative and incisive mood, clearly intent on defending his tenure as chairman of the BBC Trust. There was his predecessor, Sir Michael Lyons, who indeed wished that he and his watchdog had asked a few more questions (or any questions at all) about pay-offs, but at the same time – like Patten – felt that the Trust's carefully drawn remit did not extend that far.
There was Marcus Agius, patrician as ever, whose last appearance to register in the public memory might have been when he resigned as chairman of Barclays over the Libor scandal. As the former chairman of the BBC's executive board remuneration committee, he sort of did and sort of did not understand that £1m might seem an awful lot of money to the licence-paying constituents of Margaret Hodge and others, but seemed to take some responsibility for waving the payments through.
There was Nicholas Kroll, director of the BBC Trust (sorry, I have no idea how what he does relates to what Patten does) whose precision answers came straight out of the Sir Humphrey playbook. Surprised at one point by Hodge asking how much he earned, he batted back a surprisingly straight "£238,000" – a sum that might qualify him for a further session before the committee. And finally there was Trust member, Anthony Fry, whose comparative straight talking suggested he might actually be telling it how it was, even if it conflicted with what everyone else had to say and is ultimately proved wrong.
What emerged most clearly from this motley collective was how unused they are – still - individually and collectively, to any form of public scrutiny. How organisationally minded they all are, but also how disloyal when it is their own actions and their own reputation that is under the microscope.
Still more striking, though, was the overall air of amateurishness – a trait that is so endearing to the British as a token of honour and honesty, but so worrying if you compare them to the professionalism of their transatlantic and continental peers. Are these really the brightest and best, observed more than one viewer via Twitter, that one of our most august institutions can do? There was more than a hint of the abject appearance of senior bankers before MPs, when each was asked about his banking qualifications and each admitted to not having any.
Amateurishness has its virtues, but is it not high time we had more professional management than this in our public institutions? No wonder, when a light is shone on them, the upper echelons of the BBC appear so shambolic. There is (or was) no real accountability because there is (or was) no real line of responsibility, and when something went wrong – whether of a Russell Brand or Jimmy Savile or Mark Byford variety - the chiefs all scuttled for cover, despite their generous pay packets and job security.
As one MP observed yesterday, the BBC of the years under discussion was an uncomfortable combination of public service ethos and private sector pay and perks. As such, however, it is probably more typical of our public institutions than we might like to think. The same awkward mix of private and public; the same high management pay, generous pensions and bonuses; the same proliferation of executive posts; the same confused lines of responsibility and the same 1950s amateurishness are to be found at the top of the NHS and the Civil Service – along with the same stratospheric self-regard and predisposition to pass the buck.
Any change – and I fail to understand why we have to wait until 2016 for new arrangements at the BBC that would provide for a real watchdog to represent the licence-payers' interests – will be possible only if the stranglehold of these little inward-looking establishments is broken. Set in their ways, fluent in their own exclusive language and protective of each other until something big goes awry, public sector bosses desperately need more exposure to the modern world. Commons committees are but a start to the shake-up that must happen, and the sooner the better.
Register for free to continue reading
Registration is a free and easy way to support our truly independent journalism
By registering, you will also enjoy limited access to Premium articles, exclusive newsletters, commenting, and virtual events with our leading journalists
Already have an account? sign in
Register for free to continue reading
Registration is a free and easy way to support our truly independent journalism
By registering, you will also enjoy limited access to Premium articles, exclusive newsletters, commenting, and virtual events with our leading journalists
Already have an account? sign in
Join our new commenting forum
Join thought-provoking conversations, follow other Independent readers and see their replies