Britain First hijacking the poppy is a vile insult to veterans like myself
By selling items branded with the symbol, the group is raising money to promote values that our military men and women have died to defeat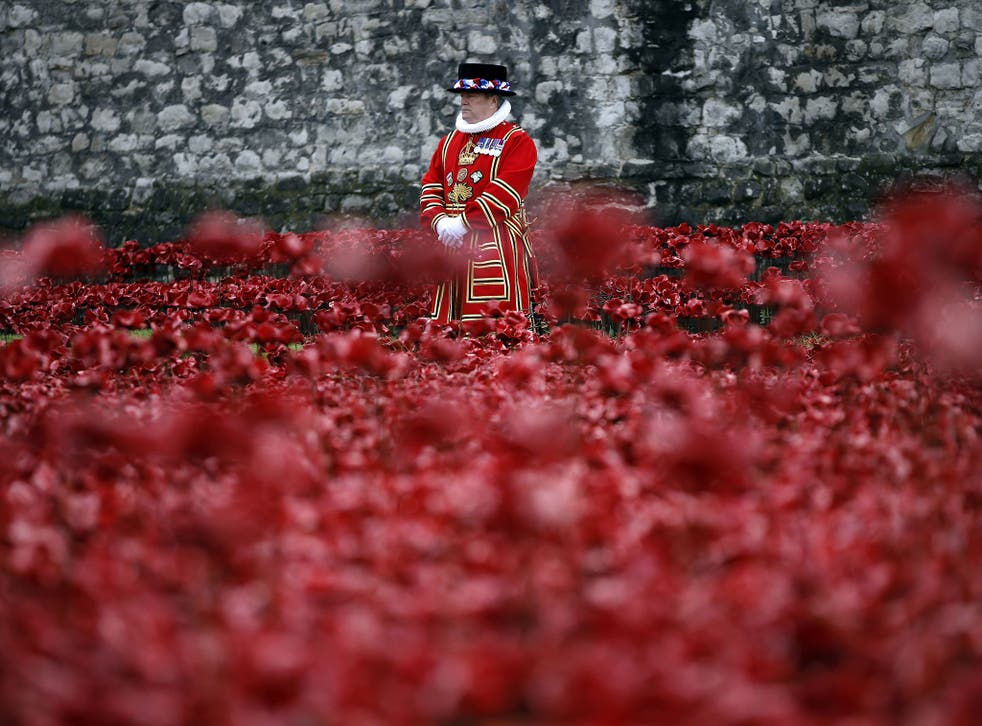 The sight of Britain First using the image of the poppy to promote their causes insults me as a British Army veteran. It is a smack in the face to thousands of current and former service men and women who have served our society. The group are using the symbol on their website, and on Facebook posts, to encourage people to "like" their page.
The red poppy we wear with pride is the symbol of ultimate sacrifice, and the national logo of remembrance. Like me, most soldiers in the army have lost friends in recent conflicts. For us, and for their families, the commitment and energy of our fallen brothers and sisters' patriotism lives on year after year in the symbol of the poppy.
So seeing an organisation like Britain First - who I consider racist and total contrary to the values, standards and ethics of our military - hijack this legend and use it for their own propaganda, in an attempt to boost their reach on social media, leaves me disgusted.
This Sunday the nation will come together to reflect on the millions of people who have paid the ultimate sacrifice in times of conflict. Thousands of others like me will be particularly remembering the friends and colleagues they have lost, who live on forever in our memories. Those who "do not grow old as we who are left grow old".
We think about their families; about the lives they could have led and the traumatic moments they endured at the end. But the underlying feeling to our silent consideration is of pride and patriotism. We are proud of the people that have allowed us to live freely and in relative safety.
Britain First are violent thugs, and can have no claim on this symbol. It appalls me that they are spreading it over their site. If they want to acknowledge the sacrifice of our war dead, the greatest gesture they could give would be to stop terrifying diverse sections of our society and apologise for the insult they have served our military men and women in carrying out their hatred.
By selling items branded with the poppy, Britain First is raising money to promote values that our military men and women have died to defeat. They must acknowledge this insult.
James Wharton served in the Household Cavalry from 2003-2013 serving both ceremonially in London and operationally in Iraq. He is the author of bestselling Out in the Army, published by Biteback.
In pictures: 'Blood Swept Lands and Seas of Red' poppy installation in London

Show all 19
Join our new commenting forum
Join thought-provoking conversations, follow other Independent readers and see their replies