Don't be blinded by the confetti — the fight for marriage equality in the UK isn't over yet
While British LGBT couples are now enjoying the right to be married, in Northern Ireland they're still fighting to eat in public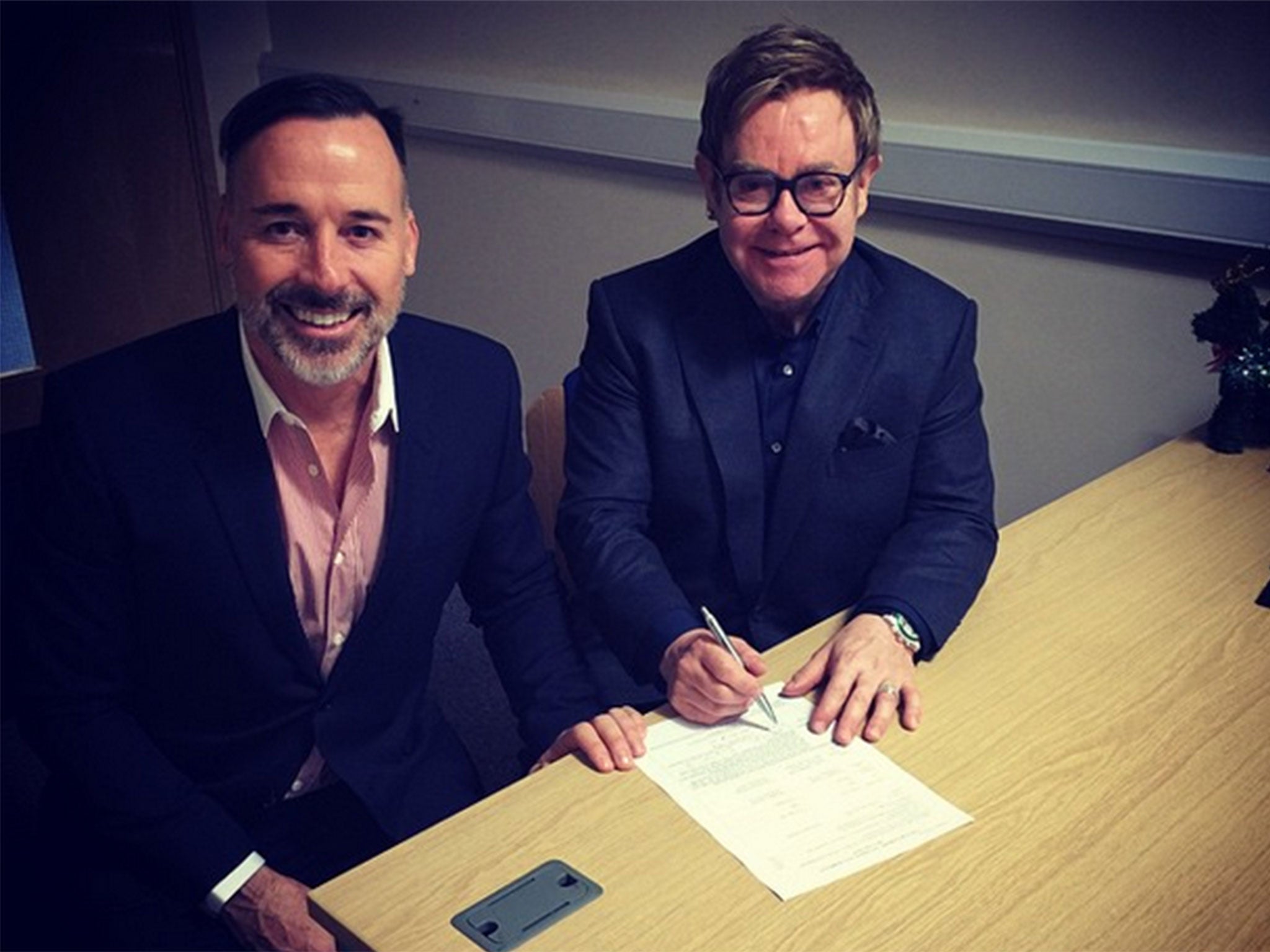 Yesterday saw Elton John marry his partner David Furnish in an glamorous, star-studded ceremony. The ceremony was richly symbolic for the pair, as it marked the nine year anniversary of their civil partnership. But it was also symbolic for the UK's progress on marriage equality, and how it has been embraced by both the press and the public.
Yet couples in Northern Ireland have little to celebrate, as there has never been a worse time to be gay in the country, at least in recent history. Not only is gay marriage still illegal, but a bigoted campaign by the country's largest political party has just been launched to make discrimination against LGBT people a religious right. The disturbing move is attempting to enshrine homophobia in law, and persecute already vulnerable LGBT communities.
Last month, a politician from the Democratic Unionist Party (DUP) unveiled plans to introduce a "conscience clause" into Northern Irish law which would make religious people exempt from equality legislation. People would be entitled to refuse goods or services to people who conflict with their religious beliefs, specifically those who identify as LGBT.
The move was sparked by a row this year after a Northern Irish bakery refused to bake a cake with the message "support gay marriage" frosted on the icing. The Equality Commission accused the bakery of breaking anti-discrimination laws. The bakery deny this and say that their right to Christian beliefs is being undermined.
Elton John marries David Furnish
Show all 10
Northern Ireland's First Minister, Peter Robinson, who leads the unionist party proposing the legal change supports the bakery's refusal and wants to change the law to enable other businesses to do the same. He says, "I believe in freedom of conscience. There will often be competing rights and freedoms but, nobody should be compelled or coerced into supporting, sanctioning or promoting views or opinions which conflict with their strongly held religious convictions."
The party's proposed "conscience clause" would mean that businesses in Northern Ireland could refuse to serve gay people on the grounds of their religious beliefs. Such a clause is not about equality, it is pure homophobia- stark, bald and menacing.
Local gay rights group, The Rainbow Project, outlined the impact the legislation would have on local gay people, in their report submitted to parliament, they said that the law would enable restaurants could deny a same sex couple a table as this could be facilitating same sex relations. Similarly, they described how a mortgage provider could deny a mortgage to a same sex couple on the same grounds, or a hotelier could refuse them a hotel room.
This proposed "conscience clause" isn't the only way in which Northern Irish LGBT rights lag behind the rest of the UK. It is still illegal for gay men to donate blood and Northern Irish gay couples were only allowed to adopt children in 2013.
Legislatively, socially and geographically, Northern Ireland has always stuck out like the sore thumb of the UK. Understandably, given our complex political past, many Britons are reluctant to get involved in any political issues here. Instead, those on the mainland see Northern Irish politics as a complex mess, tainted by the "Troubles", which isn't worth wading into.
However, as LGBT individuals' right to live freely and peacefully is being so readily undermined, those in Britain can no longer stand by. Attacks on the LGBT community here are not a question of religious conflict or sectarianism; it is pure homophobia.
LGBT people here are overjoyed to see the progress that our community has made in other parts of the UK. However, while British LGBT people are now enjoying the right to be married, the Northern Irish are still fighting for the right to eat in public, take a taxi or rent a hotel room.
The chasm in treatment has never been wider, nor the need to fight stronger. We can only hope that British LGBT people aren't too blinded by the haze of their wedding confetti to see the struggle for equal rights over here.
Join our commenting forum
Join thought-provoking conversations, follow other Independent readers and see their replies