Forget morals. It's the stupidity of those porn-watching MPs that should worry us
It's very telling about the human condition and the way porn has saturated modern culture that here we see employees with everything to lose searching porn at work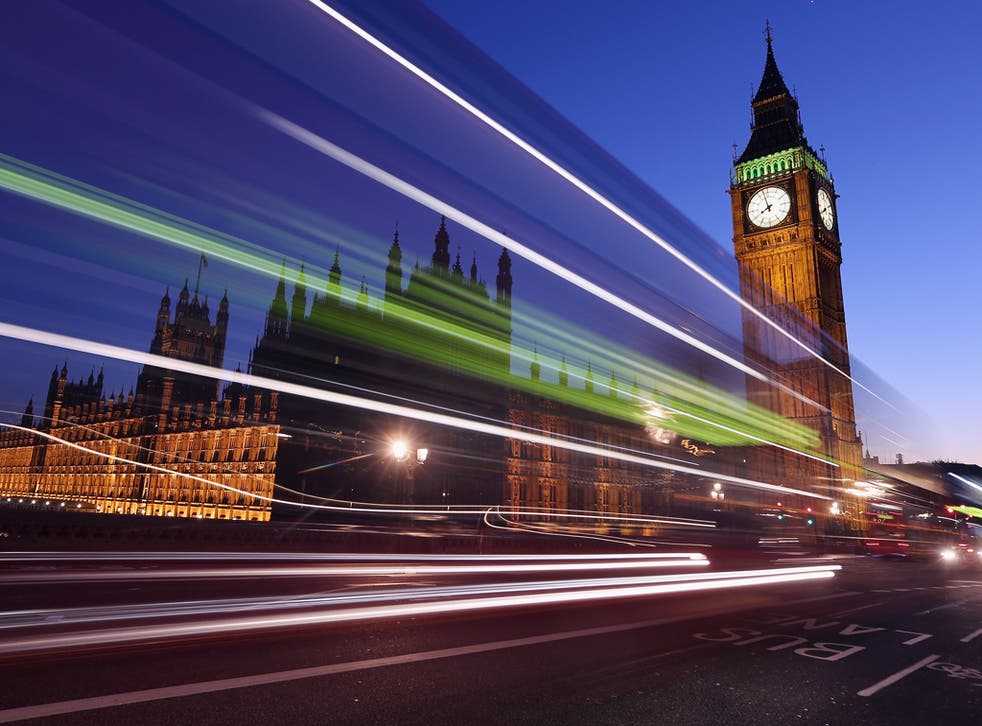 More than 300,000 attempts were made to access porn websites at the Houses of Parliament in the past 12 months. That's an average of 820 times a day. That's a lot of busy wankers. As John McCain proved this week – caught playing poker on his iPhone during the three-hour hearing of the Senate committee on Assad's regime – even when your work is crucial and world-changing, we all need a little downtime. If only McCain has been caught playing Snake, this parrallel would be even more bountiful.
Top of the league in the publicly funded work-frottage league was November 2012 when porn was accessed 114,844 times. I can only imagine that this was due to our MPs and their retinue hearing about Cameron's plans to make internet providers issue an opt-in button on tits and arse, and them having to rush to their desks to fully acquaint themselves with exactly what level of smut could be "corroding childhood".
How can one speak confidently about the perils of porn if one has not fully immersed oneself in in the culture? One time, or two times or, well, 114,000 with your trousers round your ankles and a big filing cabinet against the door? A Commons spokeswoman said of the figures: "We do not consider the data to provide an accurate representation of the number of purposeful requests made by network users," which I have put through a corporate jargon translation device and it comes up as: "It's not what it looks like, big lads put in on our screens and ran off."
In Parliament's defence, in March 2013 porn figures fell to 22,470 but that coincided curiously with 83,000 web visits to the online bookie site Betfair. Less three-way sex on BigBras.com and more sixfold accumulators at Kempton Park. At this point I shall draw a veil over the 50,000 visits that were made to the adultery friendly Out of Town Affairs website, which matches up MPs, sorry people, looking for "no-strings-attached fun, hot steamy action and erotic encounters".
This site was eventually blocked throughout the parliamentary system – the IT equivalent of a big bucket of water being thrown over a pile-up of dogs. Betting, bonking and masturbating, whatever is going on here it's not exactly "work" as a human resources department would specify it, unless you work in a human resources department in a porn film. In that case all the hand-shandies and setting up mistresses during office hours is probably fine.
But work-avoidance or personal attitudes to porn is not my issue here. Let's put a pin in questions of feminism, consent and censorship et al and ask the more worrying question: "How utterly brain-drudgingly daft do Parliamentary employees have to be to not surmise that their computer output is heavily and intricately monitored?"
It's very telling about the human condition and the way porn has saturated modern culture that here we can see employees with literally everything to lose; their salaries and their reputations. Who wants to be exposed as that MP whom the computer hacker discovered was cracking one out in the stationery cupboard when he or she was supposed to be voting on the Middle East?
Yet still this doesn't prevent mouses being discreetly pointed at porn sites and phones being switched to flight mode. Not long ago foreign secret services would pay expensive real-life slinky, living breathing honeytraps to bring the country to its knees. Now all they need is one really good site full of gyneacological poses and a few good hackers.
"I want to talk about the internet," Cameron said recently. "The impact it is having on the innocence of our children. How online pornography is corroding childhood." He then went on to talk about one-click protection. Just one click opts a whole home out of filth – no faff, no fuss, no filters. May I suggest he clicks that button in Westminster. They can have their preferred sites back when they've solved the small matter of the economy.
Russell is still being branded by his past sexual exploits
Celebrity kiss-and-tell of the week goes to Lauren Harries and her claims to have bedded Russell Brand in 2006, during Big Brother 7. Sparks flew after an episode of Big Brother's Big Mouth, she says, before heady sex in a budget Borehamwood hotel room.
Harries has claimed this for many years but the story resurfaced during her stay in the Big Brother house. Yesterday Brand denied the assignation, tweeting: "With respect to the ol' transgender community, I didn't have it off with the antiques kid off Wogan. My favourite media lie ever though."
The idea of him casting this off as a preposterous fib is interesting. Untrue it may be, but not preposterous. In 2006, Brand's sex addiction was celebrated by male chat show hosts and celebrity friends. He'd be praised for tackling drug and drink demons, yet in the same breath applauded for his ongoing destructive compulsion for women.
A mere six years on it's fascinating to see how much Brand has grown and improved as a human being and, how titillated we all were to watch him at rock bottom.
Chickens could yet prove the worth of Kyle's guests
Women could improve the quality of their babies by mating with multiple partners while fertile, researchers say.
No longer just a really good EastEnders plot that smoulders on for nine months and explodes around Christmas time, now it's a plan for genetic perfection! Well, something like that, anyway.
Researchers from the Universities of Oxford, Stockholm and Linkoping have studied red junglefowl – that's a chicken, not a woman – and found that mating with different males makes offspring more resistant to disease. These findings, they say, could be applied to other animals and humans. We should watch the test-results round of Jeremy Kyle's show with new fascination.
Yes, to the untrained eye Jeremy Kyle might seem like people from Dudley shouting and throwing chairs. But forget that, set your Sky+ box, because there's a chance we are watching the brightest, the fittest and the best of our future.
Register for free to continue reading
Registration is a free and easy way to support our truly independent journalism
By registering, you will also enjoy limited access to Premium articles, exclusive newsletters, commenting, and virtual events with our leading journalists
Already have an account? sign in
Join our new commenting forum
Join thought-provoking conversations, follow other Independent readers and see their replies