I am no more Charlie than George Clooney or Helen Mirren is
Would we be so supportive of Charlie Hebdo if it was an extreme right-wing publication?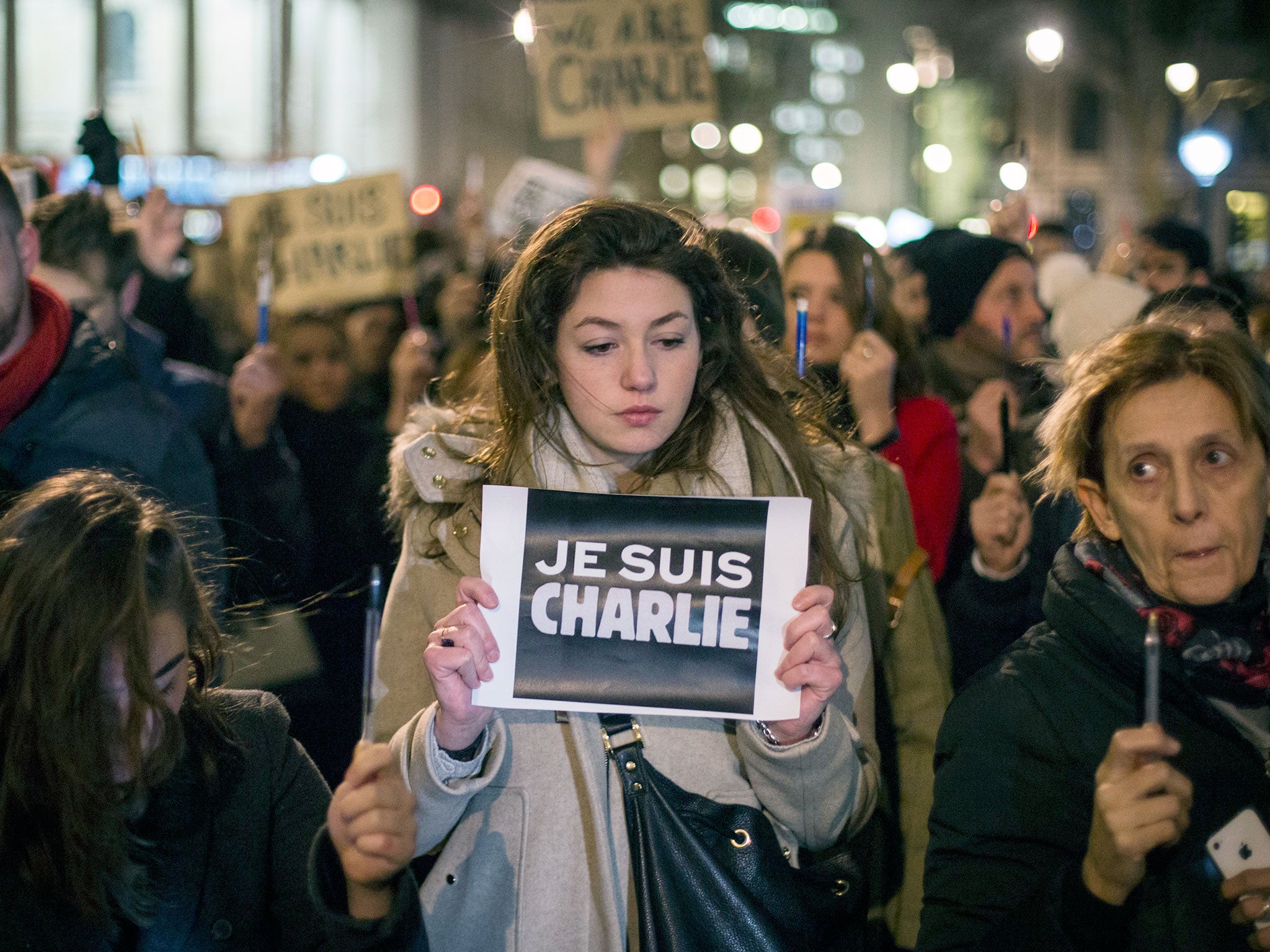 In this threatening, insecure, splintered world of ours, it is increasingly important that we are not made to feel alone. It doesn't matter whether you are a radical cartoonist, or someone who lives at the fringes of society, or a political activist with deeply-held views. We see on a daily basis what happens when people feel isolated and alienated, and operate outside societal norms. So I'd like to feel that I'm not alone in proposing something of an alternative commentary on the events of recent days.
I haven't been on a march, and I haven't said, written or hashtagged "Je Suis Charlie". My revulsion at what happened in Paris last week was as deep as yours, or as anyone's, but I feel a sense of unease at the way one of the most complex and troubling issues of our world today has been reduced to a slogan, or has become the focus for meaningless posturing. This empty expression - which will have the lifespan of a dragonfly - stops people thinking about what's really going on, and how we resolve the struggle between two competing political and religious ideologies. To my mind, it's another example of the infantilisation of western society.
What does it mean anyway? I am Charlie? Really? I understand that it is, on a one-dimensional level, a well-meaning expression of support for relatives, friends and colleagues of those who died in the attack on Charlie Hebdo last week, but I am not Charlie, any more than George Clooney or Helen Mirren is. I am not radical, subversive or counter-cultural. I don't know whether I share the editorial ethos of Charlie Hebdo, and my view on freedom of speech is certainly a more nuanced one.
In pictures: Cities across the world light up landmarks in show of unity with France
Show all 8
If society is to function, rights must be balanced by responsibilities, and liberty is one half of an equation. So, as far as freedom of expression is concerned, the other part of the equation is respect. This means we shouldn't go out of our way to offend and insult one sector of society just because we are expressing our inalienable right to say what we like. In that respect, this week's front cover of Charlie Hebdo is particularly troubling for those of us of a liberal bent. We will be more successful in protecting the freedoms we hold dear, and which will come under increasing threat in the decades to come, if we treat them with respect now.
And consider this. What would we feel if Charlie Hebdo was an ultra-right wing organ which had printed cartoons of the prophet to make a political point? Would we take to the streets with such alacrity? Would we be making little brooches to wear on our dinner jackets at Hollywood awards ceremonies? Of course not. Yet the right to freedom of speech is indivisible, and fascists must have just as much liberty as the rest of us.
The answer to last week's events is not ever more repressive laws. That would be the worst of all worlds, and would hand victory to the theocrats. It's about tolerance, and tolerance works both ways. It's a tricky and complicated situation to which there are no easy answers. And it certainly can't be reduced to a hashtag.
Join our commenting forum
Join thought-provoking conversations, follow other Independent readers and see their replies