I'd offer my opinion about our feudal society, but I'm only a humble Dent
Research from LSE about which names rule confirms all our unfortunate suspicions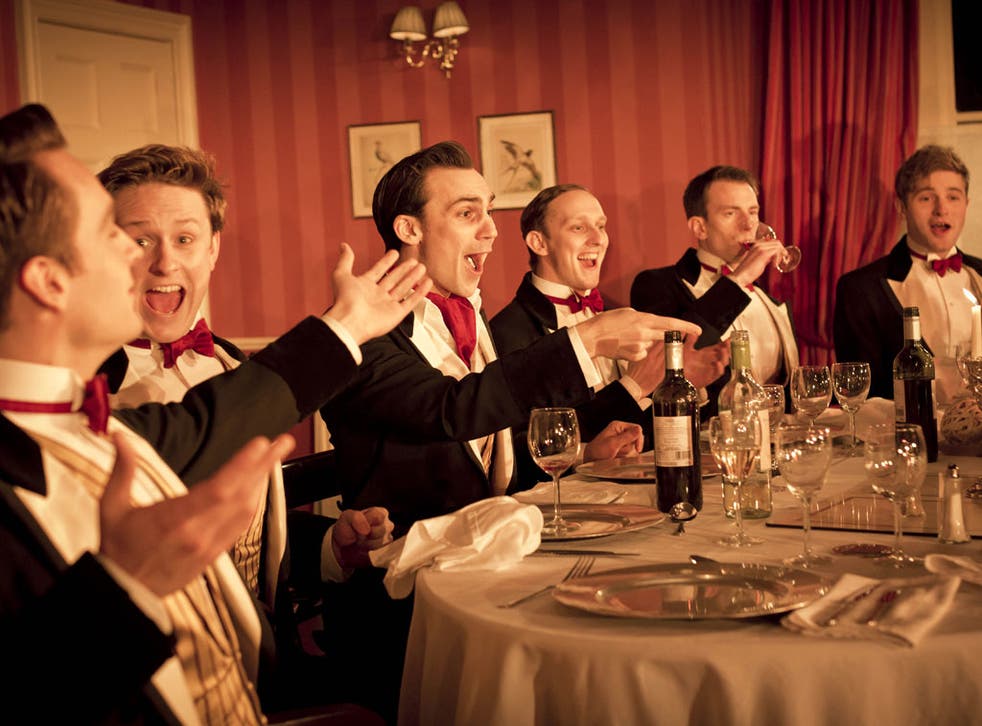 Occasionally, a piece of research appears that – while being wholly irritating – does at least brings readers the comfort of knowing that the grubby fact was acknowledged. It transpires, according to recent LSE research, that the same elite surnames have dominated the rolls of Cambridge and Oxford since as far back as the Norman Conquest. Old aristocratic names like Darcy, Percy, Mandeville and Montgomery go back 27 generations at the universities.
Either the heavily peddled notion that Britain – having seen fervent social change since 1800 – is now a meritocracy is actually a sloshing pot of steaming pig swill, or, alternatively, clans like the Darcys, Percys and Montgomerys must be stellar superhuman examples. Yes, they must be cerebral behemoths as compared to the common person – in fact they should probably be carted off to a Government laboratory immediately to be monitored. I can't help thinking it might be my first explanation. The pig swill one.
It's almost like a child having the birth gift of a strong family name, plus lax inheritance tax, plus the old boy's network for distributing jobs and gaining university entry, mixed with the raffish swagger that elite education brings, has kept the same minute circle of faces in power for centuries. Dr Cummins, from LSE, said: "Just take the names of the Normans who conquered England nearly 1,000 years ago. Surnames such as Baskerville, Darcy, Mandeville and Montgomery are still over-represented at Oxbridge, and also among elite occupations such as medicine, law and politics." We'd be forgiven for concluding that powerful names begets power regardless of what bubbles between a person's ears.
At this point, in any talk of the hokum of British meritocracy someone will always say to me dismissively, "Pfft, well you sound very bitter", which is inaccurate as what I actually sound is "Wholly unashamedly pissing furious" – but yes, if that comes resplendent with warm shades of bitterness, please, drink that in, gratis. But I'm thankful for that ever-simmering, wholly motivational fury, as I did not have a time-celebrated surname. In fact I think my surname was made up quickly on the hoof a few generations back by someone quickly in need of a fresh one. Thus, every working day where, as a comprehensive school girl, I'm able to compete at close quarters with the likes of the Baskervilles, Punchards and Talbots (more LSE certified powerful names) I find nothing short of miraculous. Because the odds of this are a miracle, and they will be for your comprehensive attending children to. Social mobility, the LSE researchers say, is not much better than it was in medieval times – and social status is even more inheritable than height.
I laughed at two things yesterday morning, as the news broke of the LSE research on bountiful family names. The first was news of Cressida Bonas' trip to Sandringham this week for a shooting party, and the mumblings that she has been "approved" for a royal marriage. "Posh, bubbly and terribly sweet", was how one friend described her. Harry's lovelife is his own affair, but running off with a Bolivian dancer who wants to keep her own surname and dilute power, this is certainly not. The powerful are fully aware where their power lies. Secondly, photos of this month's Queen Charlotte's Ball in London, the crowning "debutante" event of the season, where the guestlist of young women is hand-picked from only the richest families – women who, after months of careful preparation and spending thousands of pounds on tickets and frocks, announce their arrival on "the scene" and then party their way around Europe, hob-nobbing and possibly just nobbing equally elite males. I'm sure it's not the sinister mating ritual to keep the most powerful family names alive that it sounds, but darlings, the Ku Klux Klan-style parades of long white frocks in candle-lit legal buildings aren't really helping anyone. I'd start a revolution, but then I'd have to spend time with Russell Brand.
At last – a use for 'Big Brother' contestants
At 1pm on Tuesday a plain-clothes police officer approached a London news vendor – one of those poor blokes forever stood in sideways sleet being asked the way to Trafalgar Square – and 'suggested' he remove his copies of Private Eye. With reasoning as saggy and liable for holes as a five-pack of Primark briefs, the officer mumbled something about the magazine's front cover prejudicing Rebekah Brooks' phone-hacking trial. I can almost hear Ian Hislop's mischievous glee as he got the call, span round a dozen times on his chair – and increased the print run. Putting freedom of the press issues aside for now (everyone else is), the ability for Brooks' trial to be heard by "12 good men (and women) true" feels ever the more tenuous. Jury members must be the sort of people with six months free-time going begging, plus they must – I hope – possess the ability to comprehend an intricate multi-armed dilemma, while also, somehow, having displayed no true prior interest in one of the media's biggest scandals. I've thought long and hard who might have a big empty diary and hasn't read a single newspaper in 24 months and I've come up with Girls Aloud and everyone in last summer's Big Brother.
From pregnancy test to baby bores in record time
After copiously vomiting through the first five attempts, on my sixth go I managed to watch the entirety of Tom McFly's and wife Giovanna's pumpkin carving video, which announces to the world that a lickle teeny baby is on its way.
Despite this being one of the most nauseating moments of tweeness ever recorded within the human species, my hat must go off for the rapidity in which the soon-to-be parents, post weeing-on-stick, lost all sight of what might be seen as "a bit icky" and rattled headlong into Baby Bore territory.
I can't wait for the song about baby's first bowel movement. And the concept album on the problems of wangling your way into a good state school.
Join our new commenting forum
Join thought-provoking conversations, follow other Independent readers and see their replies