It's time for the International Criminal Court to rule on the conduct of the Israeli army
Under international humanitarian law there have been many incidents that could constitute serious international crime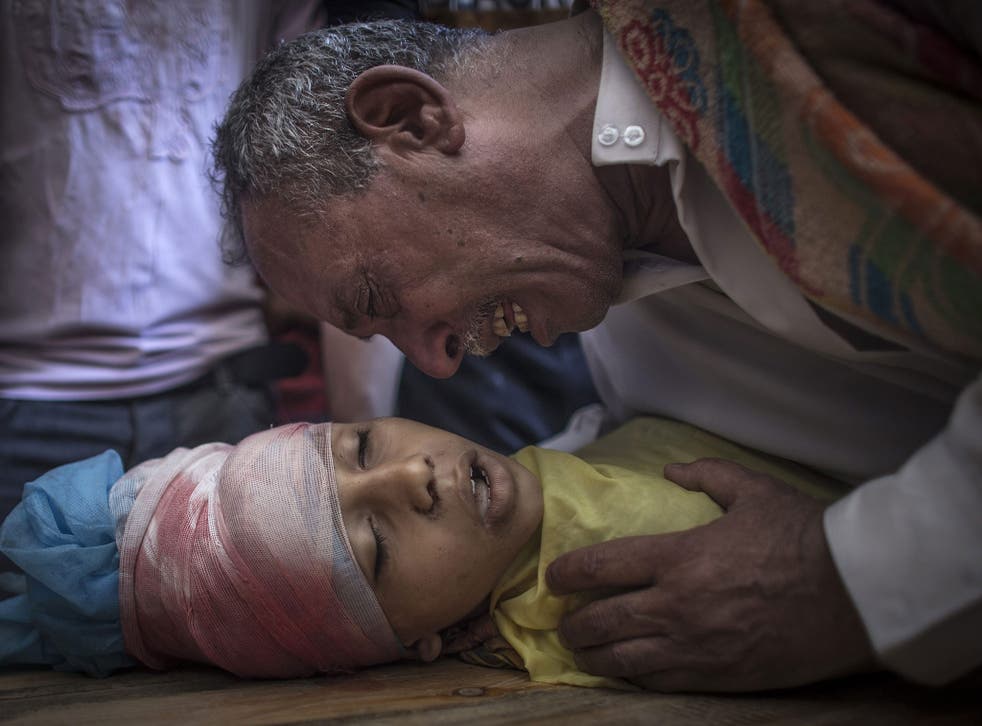 This article was jointly written with Mark McDonald, deputy head of Mansfield Chambers and founder of Labour Friends of Palestine.
As of today, over 1,900 Palestinians have been killed by Israeli forces. Almost a quarter of the dead are children. Overall the picture is one of carnage and collective punishment against Palestinians. It is an atrocity that led Baroness Warsi to resign as Foreign Office Minister last week after calling the British government's approach in Gaza "morally indefensible".
The Israeli military has targeted schools, hospitals and civilian homes in Gaza. The United Nations Secretary General Ban Ki-moon called for those responsible for the "gross violation of international law" to be brought to justice.
Israel's offensive in Gaza could form the basis of a criminal prosecution for war crimes in the International Criminal Court (ICC). Palestinian Foreign Minister Riad al-Malki met ICC Prosecutors last Tuesday to push for an investigation of Israeli military forces for war crimes.
The practicalities of mounting such a case were discussed among international human rights lawyers at the Chambers of Michael Mansfield QC in London. Referral to the ICC has been a matter of public interest since 2009 when the previous referral for war crimes violations by the Israeli army failed. Following the Operation Cast Lead, the ICC prosecutor refused to accept jurisdiction as Palestine was not considered a state. Since then there have been significant developments.
In November 2012, the UN General Assembly voted to accord Palestine the status of non-member observer state. In the past year Palestinian president, Mahmoud Abbas has signed 15 international treaties and conventions signifying Palestine as a state in its own right.
As a recognised state, Palestine is now considering signing up to the Rome statute thereby becoming a member of the ICC. Once Palestine is a member of the ICC it can request the ICC prosecutor investigate war crimes committed on its territory by Israel.
In pictures: Israel-Gaza conflict - summer 2014

Show all 18
Under international humanitarian law there have been many incidents which could constitute serious international crime. Such crimes include reliance on excessive force, population transfers following the settlements, and maintenance of the separation wall in the West Bank. As Israel has not signed up to the Rome statute of the ICC, Israel could not bring charges against Hamas for the rockets fired at Israeli civilians.
An alternative route for the ICC to intervene is for the UN Security Council to refer the matter to the ICC. This is unlikely given that members of the Security Council who are allies of Israel such as the US and Britain are likely to block such a referral. After all the US has been totally opposed to any accession by Palestine to the ICC.
President Abbas will be subject to increasing international pressure from the US and Britain who strongly advocate that peace negotiations would be undermined by pursuing prosecutions for war crimes. Despite the efforts of many within the international community, attempts to broker peace between Israel and Palestine have failed; instead hostilities have intensified resulting in the death of 1,402 Palestinian civilians by Israel's military forces.
Palestine should be pushing for a finding of war crimes against Israeli forces. It is time for an international court to rule on the conduct of the Israeli army. This would send a clear message that Israel cannot continue to transgress international human rights with impunity. The world has watched events in Gaza with stunned horror. The global community needs to adjudicate on what is being inflicted on the civilians of Gaza. That is the point of international law. That is an acid test for international justice.