It's time to commemorate the First World War, but don't let's be beastly to the Germans, says Ms Miller
Culture secretary Maria Miller's had an interesting insight into the First World War, the commemoration of which she'll oversee if she somehow survives the next reshuffle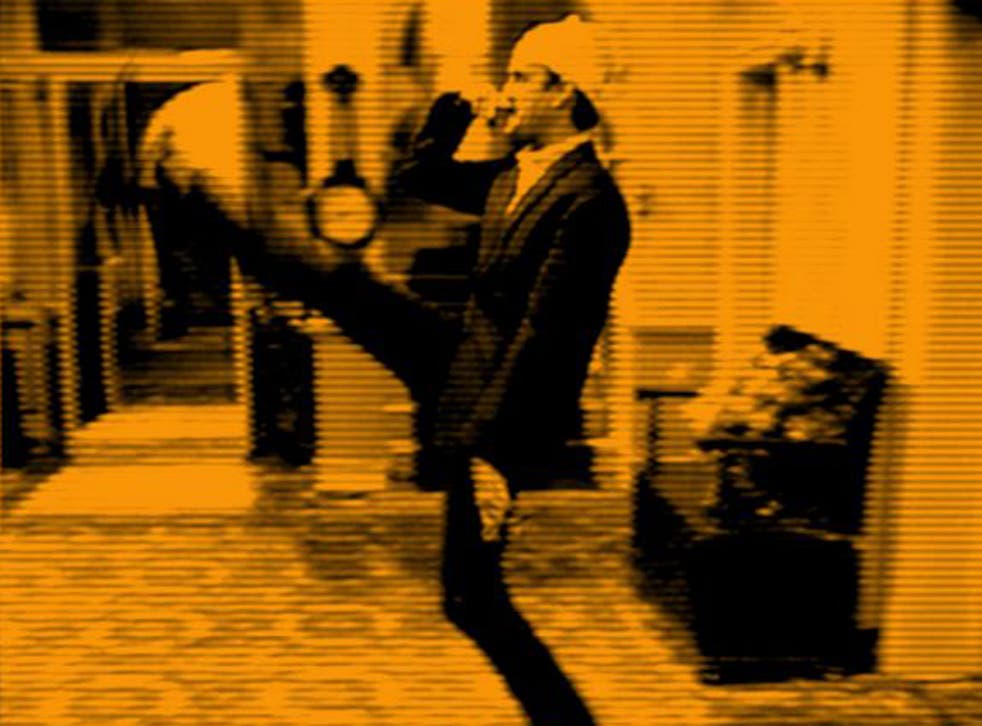 As skirmishing over the approaching centenary of the First World War begins, we turn for guidance to the leading British historian of the day. I refer not to Dr David Starkey, the headline-grabbing Niall Ferguson, or the KFC heir Andrew Roberts. Splendid as the above are, none compares in scholarship and intellect to Maria Miller, the Secretary of State for Culture, Media and Sport.
Ms Miller may have no interest in culture, know little of the workings of the media, and not be especially interested in sport. We all have our blind spots, and Ms Miller's should be set against the brilliance of her insight into the First World War, the commemoration of which she will oversee if she somehow survives the next reshuffle.
The thing about the war that ravaged this continent from 1914-1918, she observed this week with the sort of carefully weighted analysis to which Twitter is so ideally suited, is that it "ensured Europe could continue to be a set of countries which were strong". Oh, but didn't it, though? This is exactly what they said in Weimar Germany, as they steered the wheelbarrows overflowing with bank notes through the streets in the hope that 177bn marks would be enough for half a loaf.
"My dear Dieter," one would say to another (I translate loosely) as their barrows came to a halt in the bakery queue, "I never thought I would say this, what with losing my four sons at the Somme, but mit hindsight the war was a truly excellent thing. For it ensured that not only the Fatherland but all the countries of Europe could continue to be strong. Who knows, perhaps Herr Hitler will make us stronger yet?"
With this curious implication that the war was a pan-European endeavour to entrench democracy and lasting peace, you can at once discern a cultural influence on what we will dignify as Ms Miller's thinking. Here, she was clearly sampling Noël Coward's Don't Let's Be Beastly To The Germans, which he wrote in 1943 with victory in the Second World War in sight. Ms Miller's implicit plea that we avoid taking sides over who was to blame for the First comes in different circumstances, and the Government understandably wishes to suffocate any nascent Hun-bashing in the womb.
You do not kick your richest and most powerful allies in the balls, as Harold Wilson almost put it when berated for not taking a stronger anti-Vietnam line. Any Jingoistic celebrations would further inflame hostilty towards the EU that Germany has come to dominate, and do nothing to help whoever is Prime Minister after the next election win the referendum on membership. Given all this, the multitude and complexity of the forces that drove Europe to war in 1914 are a boon to Ms Miller and her boss, since they seemingly leave room for moral equivalence between the protagonists.
When the time comes to commemorate the Second World War, it will be hard not to be beastly to the Germans, since no one in their right mind disputes the casus belli or the justice of Britain's involvement. It's all a long time ago, and let's put it behind us (though God knows how, to continue lifting from Basil Fawlty, the bastards). I mentioned it in print once, and thought I had got away with it.
But the Germans are still a little touchy on the matter, and for no better reason than some retrospective blue-skies thinking about how the post-Second World War settlement might have been improved – 1) transport every German to sub-Saharan Africa as slave labour; 2) punish the Vichy French by moving them into Germany; and 3) seize France as a holiday home for the British – the German diplomat took umbrage. We met for a rapprochement lunch in a Bayswater restaurant styled after a Bavarian hunting lodge, and despite inexplicably seeming a bit sleep-starved that day (September 13, 2001), he was a charming chap who said that his uncle had been part of a plot to kill Hitler (a claim made by as few as 23 million Germans).
Having learned from that encounter, I stick to the solemn vow taken then never to be beastly to the Germans again. And yet, while the First World War is not as easily understood or morally simplistic as the successor set in train by the actual post-war settlement at Versailles, it would be absurd if the commemoration misrepresented it on Ms Miller's lines.
Until her tweeted analysis, the most respected historian of the period was S Baldrick, Edmund Blackadder's Flanders trenchmate, who sourced the First World War to the moment "Archie Duke shot an ostrich because he was hungry". A historian of Ms Miller's stature might marginally amend that, positing that the assassination of the Austro-Hungarian Arch Duke Franz Ferdinand in Sarajevo activated the byzantine range of treaty obligations which led to war. But others will risk her outrage by arguing that Germany had been preparing for war for a couple of years, and that honouring the promise to support Austria against Serbia was a pretext to prosecute an existing plan for European domination.
Even today, there is no rigid consensus over whether the deaths of some 800,000 donkey-led lions was as monumentally pointless as the best poetry of the era suggests, or whether they died in the mud in a just war to safeguard freedom. Many of the more reliable historians believe that they did, however, and it would be a betrayal of their memory and their sacrifice were that argument stifled just to avoid distressing delicate sensibilities in Bonn and Berlin.
If, on the other hand, Ms Miller cleaves to her apparent conviction that the First World War was a six of one, half a dozen of the other affair which blessedly preserved the strength and integrity of European nations – even a kind of proto-EU – she should launch the commemoration next July with a Cowardesque turn at the piano. To this end, I have updated the first two verses of the song, and will supply more as and when required.
Don't let's be beastly to the Germans
When it was all such a long, long time ago.
Let's finally square the circle,
By being nice to Mrs Merkel
And blame a random death in Sarajevo.
It behoves us to surmise a
Better reason than the Kaiser
Wanting to place us under the German thumb.
So let sycophancy flower
'Cause they have all the power
And don't let's be beastly to the Hun.
Register for free to continue reading
Registration is a free and easy way to support our truly independent journalism
By registering, you will also enjoy limited access to Premium articles, exclusive newsletters, commenting, and virtual events with our leading journalists
Already have an account? sign in
Join our new commenting forum
Join thought-provoking conversations, follow other Independent readers and see their replies