Never fall ill at a weekend - our out-of-hours health service is a disgrace
Jeremy Hunt, the Health Secretary, will have heard countless stories like mine and in a speech tomorrow, he will pledge to improve out-of-hours GP care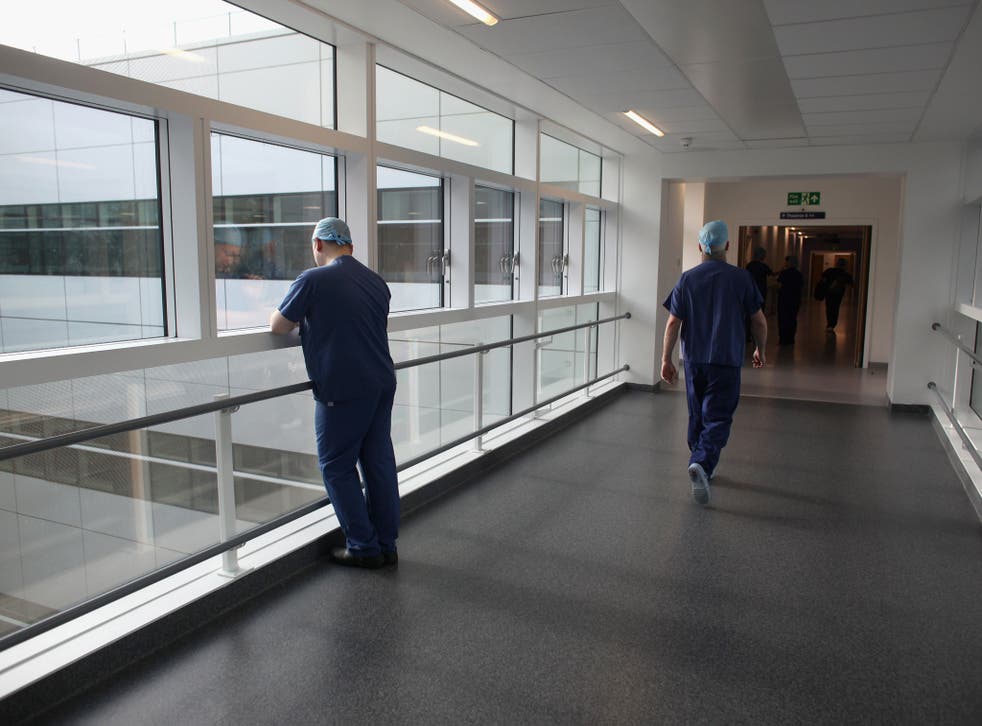 A few weeks ago, my lifelong faith in the NHS collapsed. It happened as I was banging on the locked door of my local hospital's microbiology unit in desperation for someone to take a sample of my sick daughter's urine from me. I was already in an off-limits part of the hospital, and had been stopped several times by staff demanding to know if I was a doctor or a nurse. As reassuring as their checks were, I discovered that no human obstacle can get in the way of a parent concerned about their ill child. When I got to the door, the microbiology technician at first refused to open it, but my anger made him relent, and I handed over the sample.
Why was I there, trying to fill a gap? Because it is true, I am afraid, that you should never get ill at weekends.
My daughter, nearly three, had had three urinary infections in the space of three weeks, despite repeated courses of antibiotics. Her worst episode happened on a Saturday morning, her cries of agony ringing out around the house. I called Seldoc, the South-east London out-of-hours doctors service, and she was seen quickly. The GP on duty was very helpful and understanding, but because she wasn't from our local surgery, she had no access to my daughter's test results from an earlier sample to be able to make a judgement on treatment. Only Summary Care Records – a brief outline of a patient's medical history which now cover 23 million people – can be accessed by doctors and hospitals away from their local practice. The doctor who saw my daughter was also unable to refer her to a specialist, so we would have to go back to our own GP on Monday. And as it was a weekend, there was no courier to take a fresh sample to the hospital's microbiology unit for tests.
"Can I take it there myself?" I asked the doctor. She looked at me as if I was mad, which possibly I was, but she agreed that it was the best way to speed things up. The doctor tried to call ahead so the microbiology unit would be expecting me, but, of course, there was no answer. So less than an hour later, I was banging on the door of the lab, trying to get the NHS to work at a weekend.
Jeremy Hunt, the Health Secretary, will have heard countless stories like this. In a speech tomorrow, he will pledge to improve out-of-hours GP care. He wants family doctors to know their patients by name – which in London is admittedly a bit of a stretch. More important, he will say that GPs need to take responsibility for a round-the-clock service.
In 2004, the Labour government renegotiated GPs' contracts so that they were able to withdraw from offering out-of-hours services. Instead, they are provided by groups of family doctors or cooperatives like Seldoc – which are separate to local practices – or private firms like Harmoni, a company so desperate to find cover in the evenings and at weekends that it has paid some GPs £1,350 a shift. At the end of May 2007, on the eve of becoming Prime Minister, Gordon Brown pledged to give everyone the right to see their GP round the clock. But without further renegotiation of the contract, it was impossible to introduce fundamental change.
Mr Hunt claims that the 2004 contract is to blame for the current crisis in Accident and Emergency departments. This is at odds with the NHS's own expert analysis, which says that the surge in demand is down to a combination of job losses, axeing of beds (50 a week, according to official figures) and the chaotic introduction of the non-emergency 111 helpline service. The Health Secretary should acknowledge all of these factors, instead of playing party politics with the A&E crisis.
He is right, however, to condemn out-of-hours provision from family doctors for non-emergency cases. The renegotiated contract has led to a worse service in some areas, and there are even cases where it is impossible to access an out-of-hours GP. At least we were lucky enough to see a doctor on a Saturday rather than no one at all.
Let me stress that I do not object to my daughter being seen by a different doctor at the weekend – we all need to have time off – but is it too much to ask for a GP from the same practice, with full access to results and history? She could have been given the right medication – meaning the sample could have waited a day or two to be despatched – and received a quicker referral to a specialist. It would be even better – although, I concede, difficult in a big city – to have a single GP assigned to one patient, particularly those with ongoing conditions like my daughter. Even during normal business hours, she was seen by four different GPs from the same practice, each new consultation resulting in a slightly different opinion.
With the radically reorganised NHS, GP groups are now in charge of spending and commissioning services. GPs say they work hard enough already before this extra burden, and have criticised Mr Hunt's plans. So it probably is too much to ask for a dedicated GP who knows me and my family. The good news is that my daughter is now in the care of a paediatrician, and is getting better. My relationship with the NHS has changed (I know I have to fight at every turn to make it work), but at least my faith in it has been restored.
Join our new commenting forum
Join thought-provoking conversations, follow other Independent readers and see their replies