To the Queen's credit, she has worked her way up – there was a time when she was just a lowly princess
Have we ever gushed so much over someone who has achieved so little?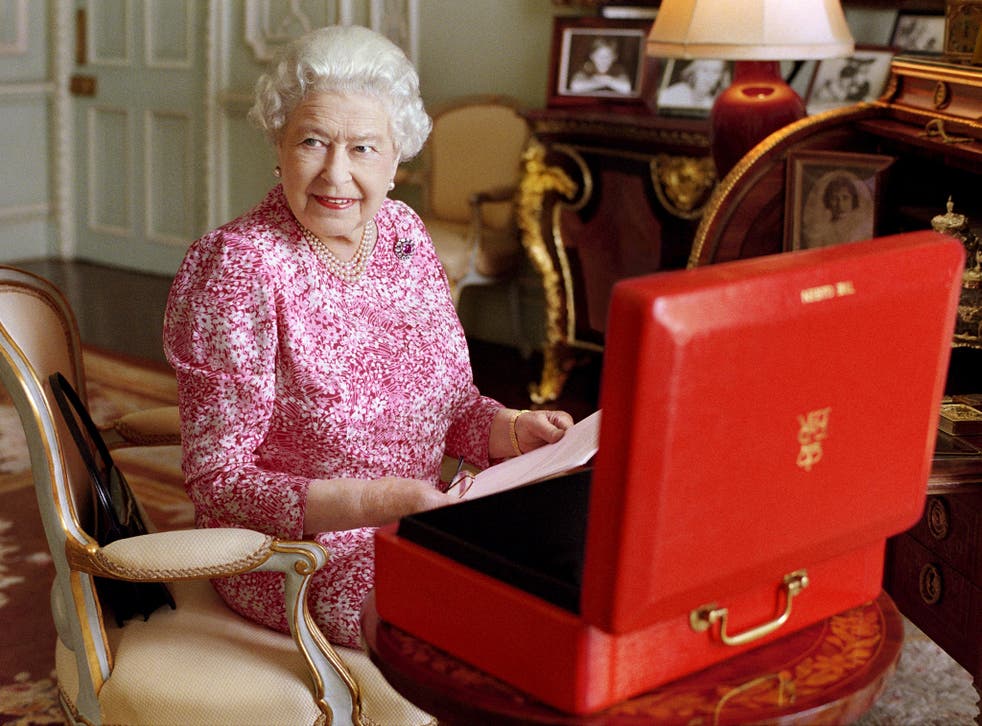 The delightful side to the Queen breaking the record for the longest reign was the measured and impartial way in which it was reported. All day, on television and radio, there were discussions that went: "David Owen, we just heard from historian Andrew Roberts that she's so gloriously, majestically cosmic that during her Christmas speech his pet rabbit ejaculates out of sheer gratitude for being one of her humble subjects. What can you add to that?" And Owen would say: "I have met her divine, sumptuous, omniscient ocean of infinite regal, unfathomable viscosity on several occasions, and so phantasmagorical was the mood to which I was elevated, I can only liken the experience to partaking of the purest crack."
Then the MPs started. So the House of Commons was full of speeches like that of Gerald Howarth of Aldershot, who said something like: "Would the Prime Minister agree that the Queen's sense of duty is so astonishingly imperious it makes all reasonable people literally melt into a pool of liquid. And I for one would happily be sipped through a straw by Her Majesty, to cool her down after another day of waving."
At one point, David Starkey listed her extraordinary abilities, including the revelation that "she's a very good mimic". David Owen agreed that she's a fine mimic, but no one asked who she does best.
My money is on Harry Redknapp. When she meets the Admiralty Board of the Royal Navy, I bet she has them howling by going: "He nicked a goal against the Arsenal, t'riffic talent, got a bit of a temper unfortunately, we'll have to see how he does against Stoke." It's possible she just does older impressions, such as Frank Spencer saying: "Ooo, I'm Betty, the cat's done a whoopsie in my Imperial Crown of India."
But it would be typical of her tenacity to have mastered Lady Gaga and Rihanna. The worry must be that she'll be half-way through the State Opening of Parliament when she suddenly slips into her Miley Cyrus, announcing that her Government will introduce a Bill to curb trade union power while twerking in flesh-coloured panties.
The other talent everyone agreed she has in abundance is that she's a marvellous host. And she manages this in such difficult circumstances. With no one to help her except personal equerries, valets, chefs, maids, housekeepers, butlers, gardeners, carpet fitters, stable boys, hypnotists, a snooker referee, private astronaut and an 86-piece orchestra, she still manages to host official functions, without once chucking up over the tablecloth and shouting: "Better out than in, Mister President. Must be the dodgy prawn bhuna from the cash and carry. Oi, Andrew, fetch Michelle a dishcloth will you, it's running down her petticoat." Even then she could entertain everyone with her Shirley Bassey impression and a diplomatic incident would be avoided.
By the weekend there will be an article by Norman Lamont that says: "What few people know about Her Majesty is that she is a highly accomplished welterweight boxer. At one point she was tipped to take the world title from Sugar Ray Leonard, but turned down a fight against him as it clashed with her scheduled state visit to New Zealand."
Queen Elizabeth II: Life in pictures

Show all 60
All agree that her greatest achievement has been to maintain the monarchy as a force that's both "modern and relevant". You could argue – if you were a bit treasonish – that it's not entirely modern to require everyone who meets you to bow or curtsy, and to have titles such as "Duchy of the Fiefdom of Wessex and Constable of the Reeveship of the Grand Inquisition of Middle Earth". She would have a better claim to have modernised the monarchy if she had commemorated her longest reign with a hip-hop track, by rapping: "Yo, listen up y'all/ I'm Queen from Fiji to Nigeria/ All other reigns are now inferior/ By staying out of crematoria/ I've beat that bitch, old Queen Victoria."
John Major was more accurate, declaring that her accomplishment has been that "prime ministers and celebrities may come and go, but she has remained constant". He's right there, although that is by definition what a monarchy is. It has to be constant. You can't be "Queen except for on Wednesdays".
This may be why, when monarchists list the personal qualities of the Queen, they're doing their own beliefs a disservice. She's not Queen because she's marvellous, she's Queen because she's the Queen. Merit has nothing to do with it. You can't say: "She's worked her way up you know. When she started out she was just a humble princess." All she has to do to remain Queen is exist.
The Queen herself even said that she didn't want a fuss, but that didn't stop Harriet Harman from gushing: "But we will make a fuss, and rightly so." She's lucky that Her Majesty didn't burst into the Commons at that point and yell: "I told you NOT to, you disloyal serf. Now shut it."
Now the monarchy faces a further challenge, from the possibility that Her Majesty's Leader of the Opposition could be Jeremy Corbyn. But the threat to her reign won't be that he might abolish her position; rather, if he carries on the way he has been the past few months, he will end up winning her round.
In his first meetings with her, he will ask if she has read Aneurin Bevan's speeches on socialism from the 1920s. She'll borrow them and say they were fascinating, then ask if he's got anything by William Morris. By the time he has been in the job a year, she will have abdicated and been selected as Labour candidate for Windsor and Eton, winning with a majority of 20,000 – mostly thanks to her wonderful impression of Eamonn Holmes.
Register for free to continue reading
Registration is a free and easy way to support our truly independent journalism
By registering, you will also enjoy limited access to Premium articles, exclusive newsletters, commenting, and virtual events with our leading journalists
Already have an account? sign in
Join our new commenting forum
Join thought-provoking conversations, follow other Independent readers and see their replies