You only need to read these passages from the Koran to realise that there's nothing 'Islamic' about the Islamic State
The Koran, whose message Isis butcher at every turn, even instructs Muslims to protect the religious freedoms of others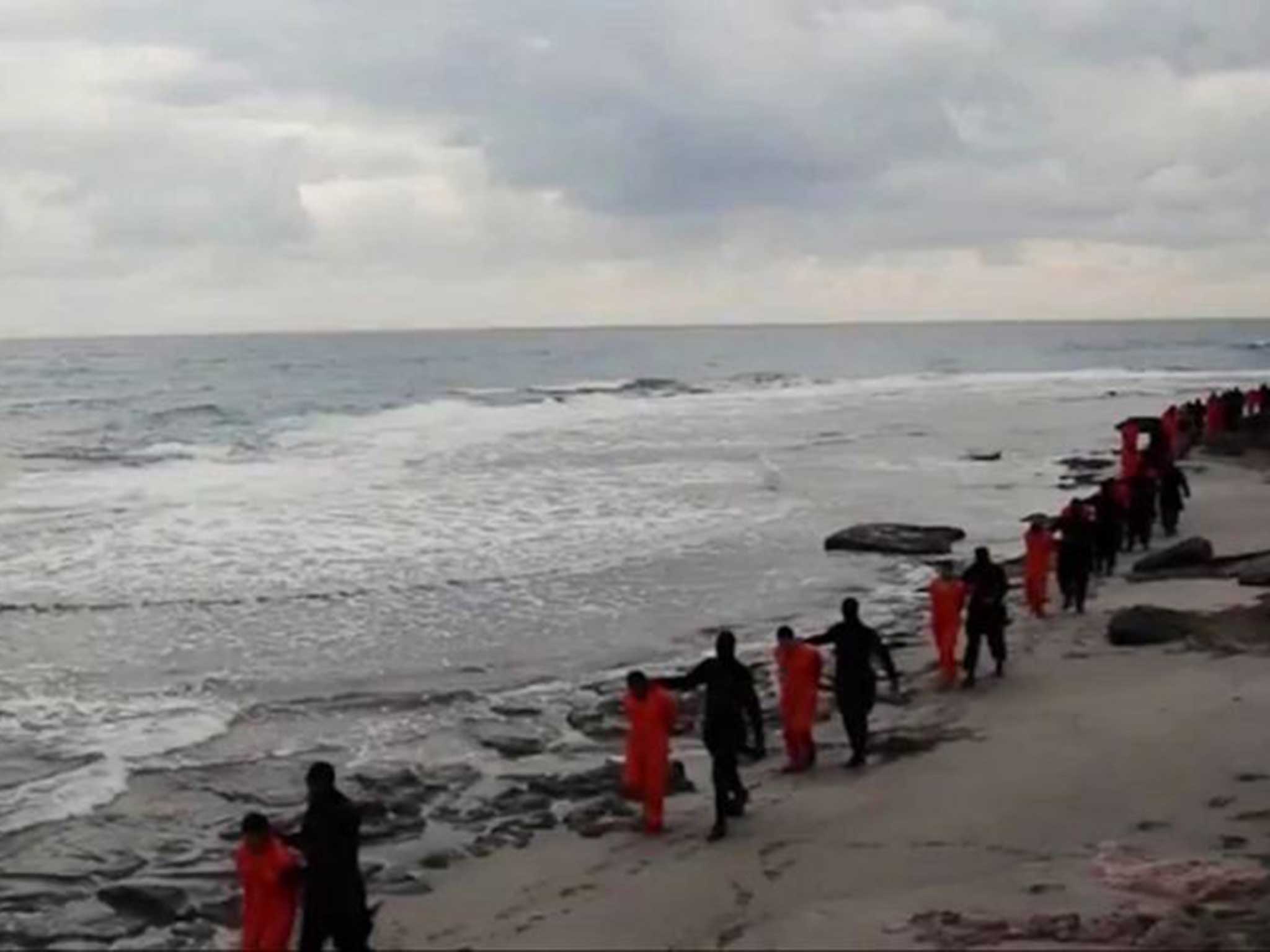 When Isis beheaded 21 of Egypt's Coptic Christians, they claimed to be doing God's work. They quoted religious sounding terminology like "fighting until the war lays down its burdens", not ceasing until the Promised Messiah returns to "break the cross" and "kill the swine".
As a Muslim, one watches in dismay. Religious concepts and terminology ripped out of context and proper use to justify the death of 21 innocent human beings. When meaning is lost, only words remain, and in this case they're religious sounding but totally devoid of religious truth.
Let me share with you some real religious truths: the Koran likens the murder of an innocent life to the murder of the entire humanity, such is its gravity.
The Koran also declares that there is "no compulsion in matters of religion". It declares that religious war, like the one that Isis is claiming, is totally forbidden. Permission is only granted in situations such as when a religious community has been severely persecuted and has lost all semblance of freedom of conscience. None of these conditions exist for Isis to claim legitimacy.
In pictures: Coptic Christians mourn victims of Isis beheadings
Show all 15
It would seem then that Islam's peaceful message was too much of a burden for Isis to carry. In frustration, they threw off this burden at their very inception, left with only some misremembered words to cling on to.
For me, the words of Mirza Ghulam Ahmad, founder of the Ahmadiyya Muslim Community come to mind when I see the atrocities they commit in the name of Islam. As far back as 1900 Ahmad wrote, in exasperation over the promotion of extremism at his time: "Those who possess sight, read the traditions and ponder over the Holy Koran should understand well that the kind of Jihad practiced by many of today's barbaric people is not Islamic Jihad… Foolish people hear the word jihad, and make it an excuse for the fulfilment of their own selfish desires. Or perhaps it is sheer madness that inclines them towards bloodshed."
Today we are left perplexed by the same question - are Isis extremely selfish or just mad? There's a good chance it's both, although if there one thing that their actions have made absolutely clear is there is nothing 'Islamic' about Isis.
Join our commenting forum
Join thought-provoking conversations, follow other Independent readers and see their replies