From an unknown band to Princess Diana – the best stories I never told
'I asked where the band was from. Manchester, he said. Sorry, we're a magazine about Liverpool, so it's not our thing'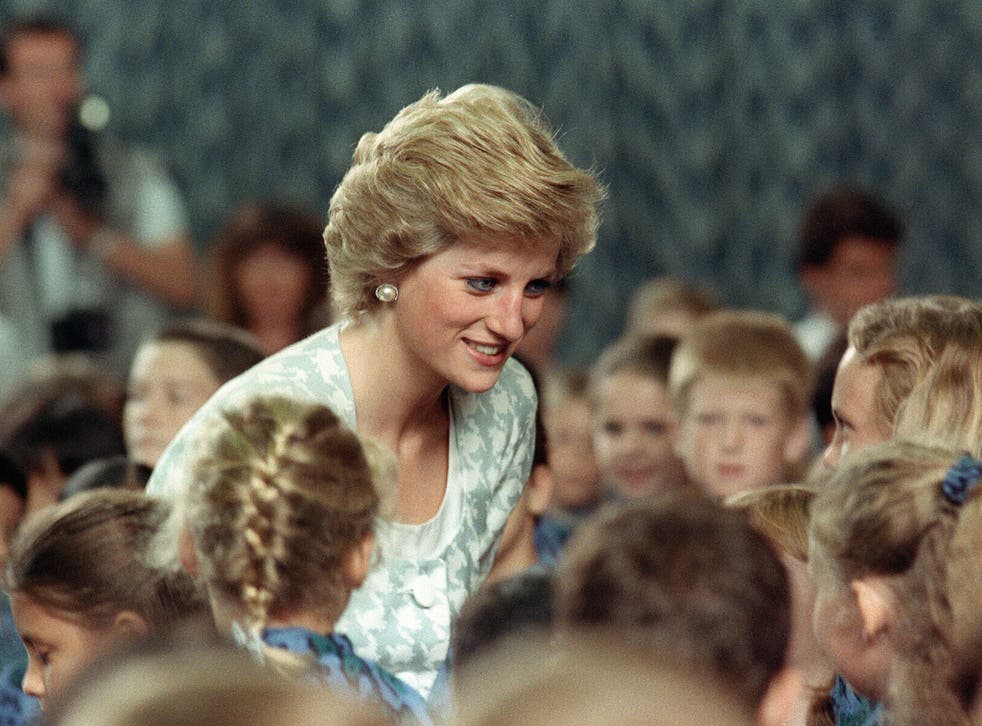 As keen readers of The Independent on Sunday will know, I have stood down as political editor to spend more time with my young daughter but, happily, am continuing to write this column. I gave a short speech last week to mark the thing that I am leaving, which is news reporting. At first, I thought I would list the stories I am most proud of over the years, but instead I decided to do something more interesting – and list the stories I'd missed or had blundered into. Here are just some of them.
In 1993, when I was 19, I had my first foray into journalism. I had taken a year out between school and university, and set up a listings magazine in Liverpool, called L:Scene. We had a lot of interest from clubs and bands, and I remember being contacted by someone from an independent record label wondering if we would like an exclusive interview with a new signing they were really excited about. I asked where the band was from. Manchester, he said. Sorry, I replied, we're really a magazine about Liverpool, so it's probably not our thing. Several months later I was kicking myself. The label was Creation Records. The band was Oasis.
In summer 1997, I went on holiday to the south of France with some friends. At this stage I had finished university and was saving for an NCTJ course, the official journalism qualification. We were walking home to our gîte from the local village bar late one evening when we met a very glamorous and well-dressed woman. She explained that she had travelled down from Paris to visit her elderly mother who was a resident at a nursing home next door but it was so late they had locked up. We gave her a bed for the night. The next morning, she explained what she did for a living – she worked at the Ritz hotel in Paris. As a thank you, she said, we could call in at the hotel before our Eurostar journey back to Britain and she would show us round.
We exchanged details and our elegant visitor went on her way. On the last day of our holiday we got the train to Paris and had around four hours of the evening spare before our Eurostar was due. Should we go to the Ritz to look around? My friends and I decided this was too much effort and instead headed straight to Gare du Nord, went to Burger King and waited for our Eurostar. It was Saturday 30 August. Had we gone to the Ritz, we probably would have seen Diana, Princess of Wales, in the hours before she was killed, a likelihood that was not lost on me and my friends as we reeled from news of the tragedy the next morning.
In 2000, I was a reporter for the Press Association covering the protest at the Shell oil refinery in Stanlow, Cheshire, by farmers angered by the soaring cost of petrol and diesel. It was a Friday afternoon, and the blockade of the plant had not yet turned into a full-blown crisis for Tony Blair's government. Shell in London was insisting that, despite the blockade, there would be enough fuel to last the weekend. But I spoke to a senior manager at the refinery in Cheshire who let slip that, in fact, they would run out of fuel for a large part of the north-west of England within 48 hours. I put the story on PA, and a weekend of panic buying followed. On the Monday morning, the same source at Shell admitted that his comments, and my story, had contributed to the crisis.
War through a woman's lens
Last week, I went to see an exhibition of the work of a photojournalist who I am sure never missed a story, the legendary US war correspondent Lee Miller. Miller, a former fashion model, was the first female journalist into Normandy after the D-Day landings, as a correspondent for Vogue. Her most famous photograph is of her bathing in Hitler's flat in Munich on the day of his death in April 1945, but the real joy of this exhibition at the Imperial War Museum in London is its theme – the portrayal of women during the war.
A Woman's War features photographs of women on the home front (keeping fit so as not to be a "liability" to the country in wartime and wearing fire masks in air shelters), German women hanging out their washing as the Allied forces advanced, a Hungarian nurse treating a concentration camp patient, and French women with their heads shaven for being Nazi collaborators. When most of those who fought and died in the war were men, it is striking to see heroines and female villains seen through another woman's camera.
A tweet too far?
Despite Andrew Fisher, Jeremy Corbyn's head of policy, being suspended from the Labour Party while it investigates a tweet of support he gave to an anarchist rival of the dynastic Labour candidate Emily Benn at the election, the shadow Chancellor, John McDonnell, has given the man he describes as "one of the finest socialists I have ever met" his unconditional backing. It is extraordinary for one of Labour's most senior politicians to say something that so clearly contradicts the party HQ position. Taken together with the election of some of Corbyn's most high-profile opponents to the departmental committees of the parliamentary Labour Party, giving them powers to speak from the Dispatch Box, it seems that the party is teetering on the brink of civil war.
Stirring painful memories
After all of the black and white images of war, the final photo in the Miller exhibition could not be more different. Pictured in full colour in 1973, the photographer is at her kitchen table in Hampstead, wearing an apron and hovering over a gigantic basket of redcurrants and a bowl of white sliced bread, about to make summer pudding. It is an image of domestic bliss, but it is the war reporter's most deceptive camouflage of her career, since she was an alcoholic still disturbed by what she had witnessed 30 years earlier.
Twitter: @janemerrick23
Join our new commenting forum
Join thought-provoking conversations, follow other Independent readers and see their replies